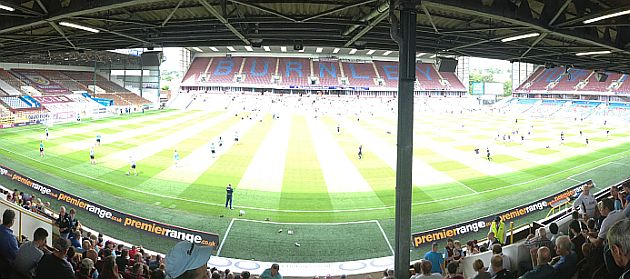 The match programme had emblazoned across the front cover 'Exclusive' Joint Chairman's Notes. By the time they went on sale their favourite word 'Exclusive' certainly didn't apply. News had got out by Friday afternoon that Mike Garlick was telling us all we'd made a loss of around £8 million during the 2012/13 season.
"We need somehow to bridge this gap. Some can be bridged from the board and some by player sales; hence the sale of Charlie Austin," Garlick outlined.
"During the last three seasons, co-chairman (and I wish the club would decide on whether they are joint or co) John Banaszkiewicz and myself have invested over £10 million into the club. This is over double any previous investments made by any individual in the club's history and I am happy to say I have ever had a penny of my investment back," he added.
That sent just about everyone into a spin, and that was before the full article had become public. All it took was a tweet from local journalist Chris Boden and the message board went crazy with what was immediately perceived as a crisis.
It came after the news that Joseph Mills had joined Oldham on loan for a month and before the earth shattering revelation that smart phone owners could order half time pies through a new app entitled, somewhat embarrassingly, i-pie.
There were few positives from fans although some hadn't quite taken it in. Some thought the losses were so high despite the sale of Austin, but that sale had come too late for the 2012/13 accounts and wouldn't be included.
Interestingly, if you add the last two seasons together, and include the sale of Austin, the losses are not much over a million.
The club were rushed into publishing the article online while the Lancashire Telegraph described the losses as shocking in an article that perhaps deserved that word all to itself, and former MP Peter Pike said: "We don't want to be in the same position as the club down the road with Venky's."
It really did force the club into urgent action. Garlick appeared on Radio Lancashire on Saturday evening to explain things and the club hastily published an article headed: "Chairman insists club is in healthy position."
In that article, Garlick reassured supporters that the club was now back on an even keel and in a healthier situation than many other Championship clubs, and that, through the good work of the board and manager, we were forecasting to break even in 2013/14.
The wage bill has clearly come down, and we'll have the Austin sale in the 2013/14 accounts. That should, I agree, offset the sort of losses made. But we then go into a more difficult period in a year's time when the parachute payments come to an end altogether.
Maybe that's where Garlick's admitted search for new investment comes in, although he did end by confirming the club were not aware of any potential Russian investment.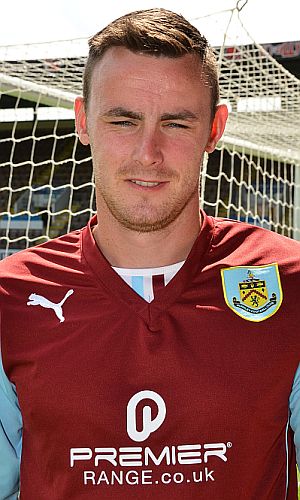 It's all calmed down for now. Some supporters have been reassured, others not, but by Monday there was a different headline to concern us, that of Keith Treacy and a dropped penny.
Much has been said about the Republic of Ireland international since he signed for Burnley from Preston in the summer of 2011, and not much of it has been favourable.
Then Preston manager Phil Brown warned at the time that we wouldn't be able to handle him and for much of two years I don't think there have been too many arguments against that.
He's played only occasionally; he's played well very rarely and for much of the time has grabbed the headlines due to the fact that he's not been playing.
Treacy had built up something of a reputation for possibly enjoying his life out of football too much to be of any use on the pitch. The arrival of Sean Dyche as manager seemed to hint at a brighter future but, after a few appearances, he disappeared from view again. He made fifteen league appearances last season. However, all but four were as a substitute.
The bright light that shone at Hillsborough on New Year's Day had long been extinguished as far as the fans were concerned and it probably came as no surprise when there were suggestions in the local press recently that the club might be looking to pay up his contract.
That was not the case. Treacy was already back in pre-season training and working hard, and by the time we got to Morecambe for the pre-season friendly he looked nothing like he'd done previously.
He featured during the pre-season but it became clear he wouldn't be in the team that kicked off the season. He was on the bench but had to wait until the third league game to get on and that was last Saturday.
I could suggest that we should forget the fact that he scored the all important first goal. After all, it was something of a fluke. But, coupled with a very good twenty minute cameo he suddenly became the talking point after the game, and it was Treacy doing most of the talking.
I don't think anyone has ever questioned his ability, but Treacy spoke strongly about trying to put things right and gave some explanation to the problems he's had.
He praised manager Sean Dyche who had offered him help in gaining access to his daughter. "He pushed me to get to the courts and do things," said Treacy. "He is making me a better person off the pitch and that is starting to show in my form on the pitch."
There was also a big thank you for Mark Howard, the club's head of sports science, who has worked with him to get those pounds off, to get him fit and to get him playing again.
It's all been met with mixed comments. The more cynical have suggested it's just because he's entering into the last year of his contract; others that they've heard it all before.
You can't argue with that but others have shown great sympathy for him giving the difficult situation he's been in regarding his daughter.
Problematic personal and/or family situations can make life very difficult. Keith Treacy has been there; I've been there and many others have too. Sometimes you can't get on with your day to day life as you would like; sometimes it is so much easier to not do what you should be doing.
Sometimes you need help from elsewhere and that's what he's been getting. And it is not just from Dyche and Howard.
On Saturday, after his goal, he was mobbed by his team mates. Michael Duff was commentating and said over the air live: "If you look at the reaction of the players, what a popular character Keith Treacy is. Every single player went to congratulate him because they know how hard he's worked.
"He's had his difficulties here in the last couple of years but he's had a right go this summer and hopefully this is his opportunity and hopefully we win the game 1-0 and he gets the winner now."
Treacy himself said: "I'm starting to learn that what you do outside the pitch is just as important as what you do on it. It's taken me 24 years for that penny to drop, but at least it's dropped.
"I'm talking about a lot of things, not just socialising, like flying back to Dublin to see my family. I don't mean sitting in pubs for all hours but genuinely to see my family.
"I've been going up and down the country to see my daughter, but sometimes you've got to put your career first, no matter how hard it is."
And of Dyche, he added: "The manager has been extremely understanding with the circumstances in my life. If I needed to go back to Dublin, he believed me. He believed in the things I said. He never thought I was up to something and he never questioned me. He always believed in me and my ability."
Some supporters will remain cynical and he'll not be able to do anything to change that. Having heard what he's said over the last few days, and having heard evidence of the support he's been given within the club, I would hope that he'll get similar support from the stands.
I know, as Stan often told us, that one swallow doesn't make a summer, but I think it really is time now to give him that chance to prove himself and to show us what he can be for Burnley Football Club, a real asset.
He's not the first player to have personal problems and seen his football career suffer because of them, and I wonder where Clarke Carlisle might be now had he not had the full support he needed in his darkest days at QPR.
I'm looking forward to seeing more of the Keith Treacy we saw last Saturday, and to the day when all we ever discuss about him is how well or badly he's played in a claret and blue shirt.