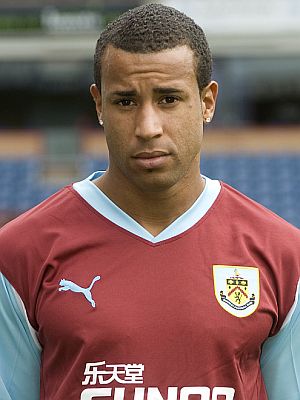 I'm not sure anyone expected to happen what has happened, but here we are, a week later, with no further additions to the squad and the almost certainty that two more will be leaving, and to Bolton at that.
During the period between the end of last season and the players reporting back for pre-season training, manager Eddie Howe on a number of occasions said he wanted to have his squad, as much as possible, sorted out by the time the players did report back on the last day in June.
He'd already released Steven Thompson, Kevin MacDonald and our very own version of Dutch total football, the one and only Remco van der Schaaf, but as the players came in to start preparations for 2011/12 there were no new additions, just speculation that one of the squad was missing.
The missing player was club captain Graham Alexander who had turned up to train with Bolton and was about the leave Burnley by mutual consent. Clarke Carlisle quickly followed him, signing for Preston on loan and then, just under a week ago, Big Chris Iwelumo did make that move to Watford, yet still the only addition was Mee.
All the talk and speculation was of new players. Countless names have been thrown into the hat, ranging from the almost sensible to the totally outrageous, so Friday night's news that both Chris Eagles and Tyrone Mears were off to Horwich came, shall we say, as something of a shock.
It was a hard one to take. Mears has been a consistent performer since becoming our first Premier League signing whilst Eagles, although one to divide opinion, has certainly turned in some memorable performances in three years at Turf Moor even if he doesn't look particularly reliable from the penalty spot.
Whatever the opinions on the two players, that changed on Friday and opinions were now sought and given extensively on this potential move for the pair of them. Some accepted the situation, albeit reluctantly, others screamed blue murder to the extent of wanting the board of directors to be kicked out, and then there was the group who suddenly decided the players weren't good enough anyway.
Who is to blame for the situation?
Are the two players to blame?
I suppose they are to an extent. They are both under contract to Burnley. However, like any other player they want to play at the highest level possible and, given the opportunity to go back to the Premier League, should we deny them that opportunity?
I don't think we should be surprised. Eagles did all he could to move last summer and has never resisted the opportunity to make similar references during interviews. Mears, much quieter in that respect, was always considered one who might move on and remember it was one big black cloud he was under when he left Derby for Marseille.
It's football, and that's how it is today. They are not loyal to our club or any other club for that matter (unless I suppose if they've been there before as 12 goal legends). "You'll always be a Claret," has been chanted at the likes of Steve Davis and Glen Little in the past, yet both have walked out on us without even a second thought.
Are the club to blame?
I suppose the answer is yes for not staying in the Premier League. In truth, I wonder just what the club could have done.
The directors could have told them they weren't going. They could have pointed at their contracts and said they must stay. That, of course, would have left us with two unhappy players in the dressing room coupled with the potential for them to walk out for nothing in a year's time.
Are Bolton and their manager Owen Coyle to blame?
I'd love to put the blame on the Lying Scotsman, I really would. He seems to have an amazing ability to hit or club very hard with his timing and actions. The George Clooney look-a-like biblical character has done more than enough looting from Turf Moor in the last eighteen months.
But, like it or not, he does have a duty to Bolton Wanderers. He desperately needs players and with his massive 'Gary Cahill For Sale' campaign not bearing fruit just yet it's meant him shopping lower down the market than he envisaged. With no disrespect to our two players I bet they weren't on his shopping list in May.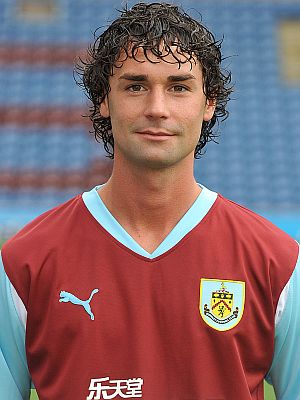 At the end of the day, I don't believe anyone is to blame. Players come and go, that's how it is. Both Eagles and Mears came and now it looks just about certain that they'll go. We just have to accept it.
I think the biggest loser in all this is Eddie Howe. He's trying his best to get his squad together. He's already lost out on Jason Shackell and Jack Cork and the weekend news seems to suggest he's also going to miss out on Jay Emmanuel-Thomas.
Now, to make things worse, he's losing two players he probably thought, or certainly hoped, he'd have for next season, thus stepping up further the need for player recruitment.
Eddie needs support now. He needs it from us, the fans, and he certainly needs it from the boardroom. They have to back him, and back him quickly, as he tries to bring in new players ahead of the season.
It's far from ideal. There are now less than two weeks to the opening game and we are going further and further away from what we need. It's been a poor pre-season so far in that respect and it has to change very quickly.
Still, it should all point to an interesting few days this week and by the time Sunderland arrive for the overpriced friendly next Saturday the squad could look quite a bit different than it does now.