I'm not a betting man but I wish I'd placed a few quid last week on Bayern to beat Barcelona by seven clear goals over the two legs. I reckon I might have been given decent odds.
There will be a fall out at both of the Spanish giants and in Madrid it now looks fairly certain that manager Jose Mourinho will be on his way. Jose wants to be loved, he's said as much.
"I know in England I am loved. I know I am loved by some clubs, especially one," he said. Admitting that he may not be at Real Madrid next season he said on being asked where he might go: "I don't know but I want to be where people love me to be."
Alex MacDonald set to play for Burton in the play-offs
It looked odds on that John Coleman would return to Accrington after Leam Richardson left this week. However, this puts a different slant on things. Accrington fans love Jose don't they? Could the League Two have a Special One next season?
I'm still trying to get my head round how on earth the Football League contrived to deduct ten points from Portsmouth this season when they had already been relegated., but now comes news of another relegated club in trouble.
Barnet left the Football League on Saturday with Aldershot, and it is Aldershot, the club formed after the original club failed to complete their fixtures 21 years ago, who have even more problems.
They'd been back in the Football League for five years but have today gone into administration, this coming after news earlier in the week that the April wages hadn't been paid. This news comes just days after near neighbours Farnborough had also gone down the same route.
Aldershot won't be as fortunate as Pompey. The Conference are not as forgiving as either the Premier League or the Football League and the Shots, should they recover to play next season, will certainly be hit with a points penalty.
There are no such problems for Barnet who are joining them, but they have been hanging on for their lives in recent years. I think they will have become the first club to be promoted into the league twice and relegated from it twice but some will say this latest relegation, after eight years in the league, is no surprise. In the 2009/10 season they ended the season fourth from bottom and in the next two seasons escaped relegation by just one place. Ironically they have won more points this season than in any of the previous four seasons.
One of those two clubs has been replaced by Mansfield who this week confirmed the retirement of John Thompson, the former Nottingham Forest and Republic of Ireland defender, after a two year fight to comeback from a horrible facial injury sustained in a friendly for Mansfield against Ilkeston.
I'd not picked up on this at the time but he was one of three Mansfield players who were injured by the same Ilkeston player, Gary Ricketts, and required hospital treatment. It led to Mansfield walking off and threatening legal action against the non-league club. Thompson's injury required a staggering sixty stitches.
Ricketts suffered no more than a two week suspension and fine. Thompson has played eleven times since, has suffered panic attacks, sleep loss and psychological scarring. On announcing his retirement from the game, Thompson said: "I have done everything I can, even seeing a psychologist at my own expense. My recovery is still ongoing. The last two years have been the hardest of my life.
Joining Mansfield as the other newcomers to the league will be a Welsh club, once again opening the debate about whether they should be playing in our league. Newport play Wrexham in the play-off final. Had anyone else been in that final the Football League, with Cardiff joining Swansea in the Premier League, would have been Welsh club free.
It's play-off time for the clubs at the other end of the bottom two divisions of the Football League. They can't all win but there will be some claret and blue flavour involved. Kevin McDonald is with Sheffield United who play Yeovil in the League One semi-finals.
Down a division and there are Burnley connections at all four clubs. The semi-finals will see Burton, with Alex MacDonald, face Bradford City and Zavon Hines. In the other tie manager Mark Yates will include Keith Lowe in his Cheltenham squad against Clarke Carlisle's Northampton.
Alex Mac will not be eligible for the final should Burton win but I hope Clarke's well prepared. He wasn't a happy man this week after enduring Reginald D Hunter's comedy performance at the PFA Awards.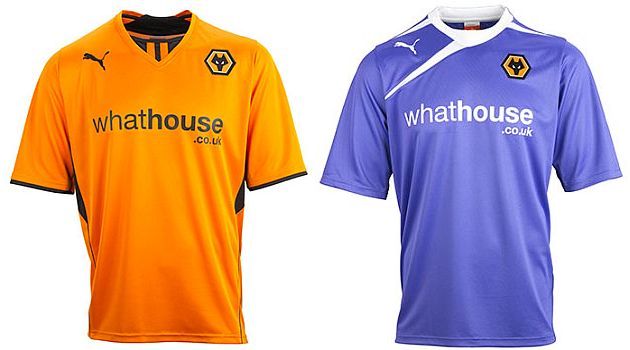 The Puma look 2013/14
Hunter used some inappropriate racist words and Carlisle said: "I thought we made a huge mistake. Using a comedian of his type was a gross error in judgement."
He added: "I was embarrassed, sat up there throughout, and I want to apologise unreservedly to the footballing community that was present."
Back to the play-offs and it looks as though there will be a plan of military precision should Crystal Palace face Brighton. Brighton have confirmed that anyone wanting the away leg will need to follow a set of guidelines which will see their details given to the Metropolitan and Sussex police forces.
They will be required to travel with ID and if they try to get in with someone else's ticket, or, God forbid, buy a ticket for someone else, they will be given a one season ban from all games.
Maybe they could have a word with the club staff at Burnley who organised those 'unfit for the road' buses that took some of us down the road to Ewood.
I wonder if managers check on a player's leisure activities before signing him. Up at Middlesbrough things haven't gone too well since the turn of the year and this despite having players such as Ishmael Miller, Sammy Ameobi, Josh McEachran and Kieron Dyer on loan.
Manager Tony Mowbray has confirmed none of those players will feature in the last game of the season but he did have some words of praise for Dyer.
"He's been a delight to work with," said Mowbray. "He scored two goals and I thought in his last home game he was the catalyst for us.
"Off the pitch he's been fantastic, entertaining the players, bringing quizzes on the coach for a five hour trip and being a real good senior professional footballer for us, but I don't think we'll be continuing with that into next season."
No entertainment or quizzes for the players then at Middlesbrough.
Finally, the subject of new kits has been very much a topic this week since Wolves revealed their 2013/04 home and away kits. They, like us, have Puma kit and so it doesn't take a genius to work out what ours might look like with a bit of claret and blue on one and white on the other. And maybe those of us with a hankering for hooped socks might not be disappointed.