A few year ago I'd have gone into a weeklong sulk; I probably still would have done had we come home with anything like the hammering we took in 2001. But we played well; we were the better side and I know my club is considerably healthier than the one a few miles away just off the A666.
I needed something to occupy myself last week and the build up to a game between San Marino and England was hardly that. Still, at least Stuart Pearce wasn't playing to give them a head start at the beginning of the game.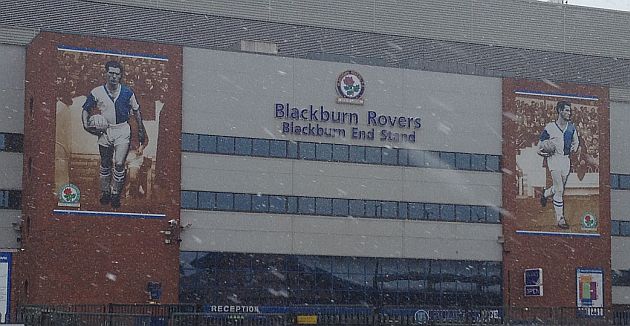 Who will be the next for the short stay at Ewood?
If I was looking for some football news to occupy me then I didn't have too long to wait. I'd returned home on Sunday to see a thread on the message board relating to the comments made by Michael Appleton after our game.
"I hope it's damaging to Burnley and I hope it feels like it's the worst result they have ever had." he said. I wasn't too sure what to make of it but Appleton soon found out it was a worse result for him than it was for us.
He'd put his money on the Derek Shaw camp at Ewood but our old favourite Shebby Singh has come storming back and sacked yet another manager. Appleton apparently found out from television that his services were no longer required before even collecting his letter.
He'll be OK. There will be job opportunities for him and with an accent like his he's got a good chance of landing himself a part in the next Royle Family Christmas Special, "Blackburn manager my arse!" I believe it will be called.
Back at Ewood, they are mounting a late charge for promotion according to Balaji Rao. "For this season, we are not looking to just avoid relegation as we think we still have a chance to go up," he has said.
One thing is for certain; they can't win the league. Should they win all of their remaining games they will still be two points behind the total Cardiff have now. Meanwhile Balaji, his brother Venkatesh along with the wonderful Mrs Desai and Shebby will be searching for the next follicly challenged manager.
They've made a habit of finding managers in the short term this season. They are not the only ones but things are changing at Nottingham Forest. They've landed themselves their very own Sir Alex Ferguson apparently.
This is another club that's had a revolving door on the manager's office since the Al Hasawi family bought it last year. Steve Cotterill was in situ at the time but his reluctance to have Kuwaiti players thrust on him cost him his job.
He was replaced by Sean O'Driscoll, who was replaced by Alex McLeish, who was replaced by Billy Davies. That's Little Billy who was there once before and the same Little Billy who has tantrums when things don't go his way.
He's won over the new chairman Fawaz Al Hasawi. "Billy will be with us like Ferguson is with Manchester United, I mean that," he said in a Late Kick Off interview.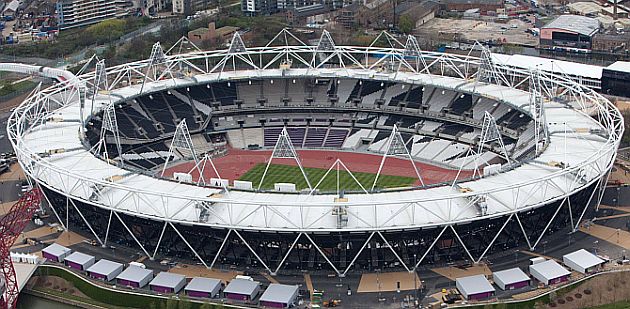 West Ham's new home from 2016
The Kuwaiti family have been accused of interfering in team tactics, they even stopped the signing of George Boyd on some daft eye test, so I wondered how it would all work with Davies.
"If I am a dictator I would not bring Billy Davies into my club because he doesn't like people who interfere," he added. He's quickly worked Billy out.
I kept a close eye on the goings on at Watford last week. They were facing a potential points deduction because of financial misconduct, although this was prior to the takeover by Udinese.
Along with former owner Laurence Bassini, they were charged last summer with a breach of league rules, one of which related to the sale of Danny Graham to Swansea.
Besides not receiving any loss of points, neither were they fined, but they have been placed under a transfer embargo until the end of the August transfer window. There's a get out clause though; they will be able to sign players with prior permission from league officials.
Bassini hasn't got off quite so lightly. He's been banned from football for three years for financial misconduct. That won't amount to much either, no club would want him.
Watford, meanwhile, continue with their host of loan players. It's looking increasingly likely that this loophole will be closed by the Football League who are masters at shutting stable doors once all the horses have bolted.
Outside of the Championship, one of the biggest stories was West Ham winning themselves a move to the Olympic Stadium in 2016. Owners Chas and Dave, along with moll Mrs Peschisolido, are delighted but it hasn't met with widespread support.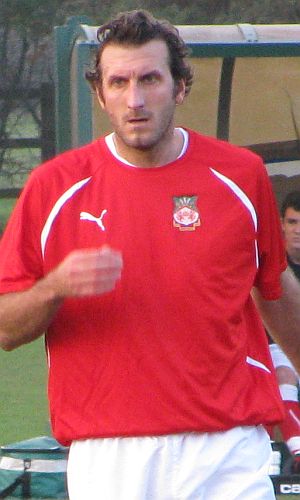 Look who turned up at Wembley
Silly Boris Johnson hailed it as momentous; former sports minister Richard Caborn says the decision is the biggest mistake of the games.
As for those that matter, some fans are against it and are fighting to remain at the Boleyn and former player Tony Gale said, despite being a big West Ham fan, that it was a big mistake.
Jonathan Liew, in the Daily Telegraph, wrote: "The fact that we have essentially handed over a £500 million stadium for £15 million plus a cut of the Bovril sales is not the most objectionable part of the Olympic Stadium deal.
"Nor is the depressing thought that no new stadium will ever again receive public funding unless it places football at its heart. Nor, believe it or not, was it the smug expressions of Davids Gold and Sullivan as they stood outside their new home, leering for the cameras.
"Instead, what rankles most is the wholesale desecration of our country's newest and most holy sporting place; the vandalism of selling our stadium's name to a corporate pirate, the very wrongness of converting this temple of collective ecstasy into a place for lairy men to shout the worst obscenities every Saturday.
"Virtually any other fate would have been preferable; giving it to a local athletics club, even converting it into a David Beckham theme park."
A David Beckham theme park? The mind boggles. Please tell me that Victoria won't go back on her promise not to try singing again.
At least, should we have to go there, the Olympic Stadium that is and not a David Beckham theme park, it might be possible to actually see from the seats in the away end, something not afforded to most visiting supporters currently at the Boleyn Ground.
And finally, down in League Two, yet another manager has gone, but in the strangest of ways. Paul Sturrock has learned that his contract won't be renewed at the end of the season and that he will be replaced today, apparently by Tango Man Phil Brown.
But, having got his side to Wembley, Sturrock will be back in charge for the Johnstone's Paint Trophy Final against Crewe on 7th April.
Wembley did I say? Glen Little was there yesterday as a substitute for Wrexham in their FA Trophy win against Grimsby. He didn't get on during the game but his grin was unmistakable at the end of the penalty shoot out. Just a shame it took me half an hour to realise I could switch to English commentary (in a Welsh accent)!