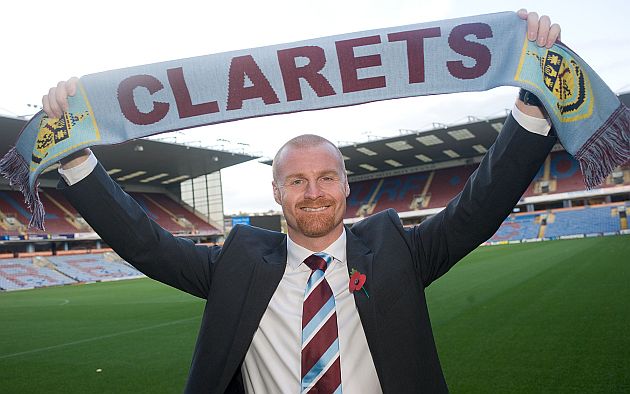 It was the third managerial change at the club in under three years with all of Owen Coyle, Brian Laws and Howe departed bringing with it such instability that the club were floundering in the bottom half of the Championship with little belief that we could progress too far beyond that.
Some would be surprised he took the job given that three days earlier he'd sat in the stand and watched us beaten 4-0 at Cardiff, a result that had left us in 14th place in the table with a staggering 29 goals conceded from the 13 games played.
By the time I reported on his progress after one year in the job he'd made a decent start, had a good January but then we hit the buffers with some horrid home performances. In a crazy 2012/13 season we were even flirting with relegation with three games remaining despite having already accrued 53 points, but thankfully we finished with a draw and two wins and we'd claimed 11th place.
The summer saw precious little squad strengthening made worse with all of Lee Grant, Chris McCann and Martin Paterson walking out and Charlie Austin, two days before the kick off, being sold to QPR.
Incredibly, we made an astonishing start to the 2013/14 season and by the time his first anniversary came round we were on a run of seven consecutive league wins and we were top of the league.
We'd even had a bit of a run in the Capital One Cup, reaching the fourth round before losing, somewhat contentiously, to West Ham on the day before his first anniversary.
Dyche would have been quick to point out a year ago that we'd achieved nothing and we all knew just how paper thin the squad was, but on that first anniversary two Danny Ings goals had just given us a memorable win against QPR in the previous league game and Dyche's Burnley were playing with a real confidence.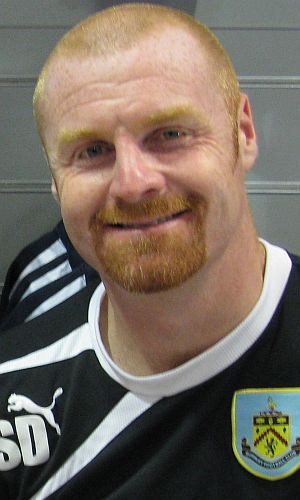 Such was the start to the season that we'd already won 32 points. The general talk was that 76 points would be more than enough to win a play-off place and maybe not too many more to see us go up automatically.
His second year started with a bit of a hiccup. We won only two of the next ten league games which saw us end the calendar year in third place, but little did we know that we would only lose twice more in the second half of the season.
Things were on the up for Dyche and he was even allowed to spend a few bob in January, bringing in Ashley Barnes from Brighton. Barnes was the only addition to the squad in that window and how important he was to be as first Ings and then Sam Vokes suffered injuries.
Once we got back into the top two in February we never again relinquished that position. Dyche's stock was rising across the country. Sky and the BBC might constantly confuse us with Barnsley but there was no confusion with Dyche with him now being invited onto all different kinds of television programmes including one invite to The Footballers Football Show when he spoke so well about his background training for management. if anyone queried the abilities of our manager previously they surely couldn't have done after that performance.
He was saying all the right things and my word he was doing all the right things, or his players were doing them for him. As February moved into March we won on three successive weekends in big, big games. Forest were beaten at Turf Moor, all but ending their promotion challenge. The same happened to Derby a week later and then we went to Ewood.
He succeeded where Joe Brown, Brian Miller, Stan Ternent, Steve Cotterill and Coyle had all failed. After managing three draws against our local rivals he presided over this first victory against them since Harry Potts' team won there 2-1 in 1979.
Our manager has a great sense of timing and also a wonderful ability to invariably say and do the right thing. That shone like a beacon as he marched onto the Ewood Park pitch at the end of the game.
He always applauds the travelling Burnley fans at the end of away games, but not this time. He shook hands with referee Mike Dean and his assistants and then turned to the packed Darwen End. This time there was no applause for us, he just pointed, turned round and walked off allowing himself a smile as he did so. He knew just how much it meant to us and was pointing to us to tell us this win was for us, and how we celebrated it.
Walking away from that ground that day you really had to be a pessimist not to realise where we were heading. In his after match interview he said the players had to continue taking it one game at a time and had to prepare for Birmingham, but he knew it, I'm sure he did, that he was on the brink of the impossible, taking us into the Premier League.
A home defeat against champions Leicester followed by another, this one a shock, against Middlesbrough, were the only disappointments as we moved onto 93 points and went straight up.
It had been a season where we'd learned new words, of being relentless, of positivity, physicality, and mentality and of course buying into his one game at a time mantra. Speaking at the player of the year evening I referred to our word of expectation and how rare it is for a team to come close to matching it, but how this team had blown all our expectations out of the water.
If the manager had been popular on his first anniversary then those levels of popularity had risen significantly and if they have since dropped it is only because of our difficult start to the Premier League season.
The very swift flattening of the euphoria following promotion was not in his court; that was down to the board hitting supporters with outrageous pricing that is a major reason for there being less than 16,000 home supporters at each of our last two home games.
The other concern during the summer was our inability to get transfers over the line. Again, I'm not sure that can be laid at Dyche's door. From what we, as supporters, we were led to believe he'd targeted players such as Craig Bryson, Troy Deeney, James McCarthy, Henri Lansbury and Craig Dawson but we were unable to get any one of them into Turf Moor. One of that quintet did move with McCarthy signing for Palace, the others all remained at their current clubs with new contracts.
Nine Premier League games and one Capital One Cup game have been played this season and there hasn't been a solitary win. We haven't tasted victory since Michael Kightly scored the only goal against Ipswich last April.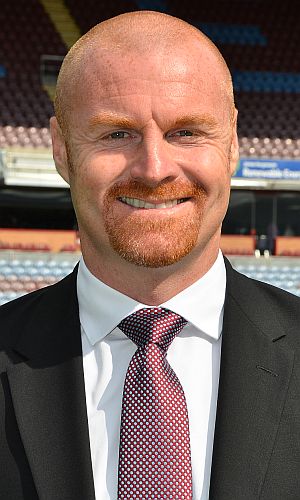 There have been just a few negative comments about the manager but not many and he goes into year three with the supporters still very much firmly behind him despite us being bottom of the league.
Whilst there is widespread panic after each defeat, certainly on this web site's message board, he remains calm and positive and talks about us getting closer to that first win.
Dyche doesn't change his philosophies. I've just gone back and read the words of Frank Smith in the Watford Observer at the time of Dyche's departure from Vicarage Road.
Smith wrote: "Dyche often spoke of how he tried to implement his values in life on his team and Watford were a reflection of their manager; they gave their all for the club, were a team you could relate to, and support, and they were honest in their performance.
"Some of the ground work had been done by previous managers but Dyche developed the club further and when I would speak to new signings, almost every one would talk about the squad's incredible morale and the enviable work rate shown by all the players."
Smith also said: "He was respectful of our newspaper, respectful of our readers and respectful of the supporters." He also thanked Dyche and said it had been an absolute pleasure working alongside him during the 12 months he was manager.
Much has been said of the team spirit he's engendered at Burnley. Only last week, on the Burnley behind the scenes programme on Sky, Steven Reid admitted to having been blown away by the team spirit at the club.
Dyche has helped develop that 'tight knit' group, he's been a major influence and it was so refreshing to see him on that programme, aired at the weekend, talking about how, when he does leave our club, he wants to leave it better than he found it.
He was showing Geoff Shreeves around the training ground and emphasising the importance of the work being done there. Shreeves was impressed with the setting at Gawthorpe on what was obviously his first visit and Dyche, explaining the work, told him: "It is a big investment but you've got to move the club forward. Without a training ground how can you?"
He added: "You have to have a belief in what you're about and what you do. You can talk all you want about what you haven't got but I choose to focus on what we have got. I think we've got a really honest and really supportive group of players who I think can develop into a Premier League team."
Two years ago I was perhaps a bit underwhelmed at the appointment. I don't know why it is but supporters do like to see a big name coming in when they are making managerial changes.
Our board opted for Sean Dyche. They'd carried out an exhaustive interview process and, I was told, Dyche was very much the top candidate.
They got it right, no doubt about that for me. He's been here for two years now. He's got a win ratio in league games of 42% (Sky love that statistic) but more importantly we've won 1.6 points per game in his 88 league games in charge, and that's way ahead of any other Burnley manager since the introduction of three points for a win.
Yes, they got the decision right and I'm delighted he's still with us.
Just a couple of weeks ago there was some ridiculous article on some betting web site that suggested we needed to sack Dyche.
In response, regular poster dushanbe, wrote on the message board: "I can't speak for anyone else, but after last season, Dyche has got as much time as he wants in the Burnley job, regardless of results in the short or even medium term. Essentially, the guy can drink for free from here on in, as far as I am concerned."
Coyle was the last manager to be with the club for two years. He walked two months into his third year. I don't believe Sean Dyche has relatives in Scotland that require a visit over the festive season so I think we should be OK for a while longer. I certainly hope so.