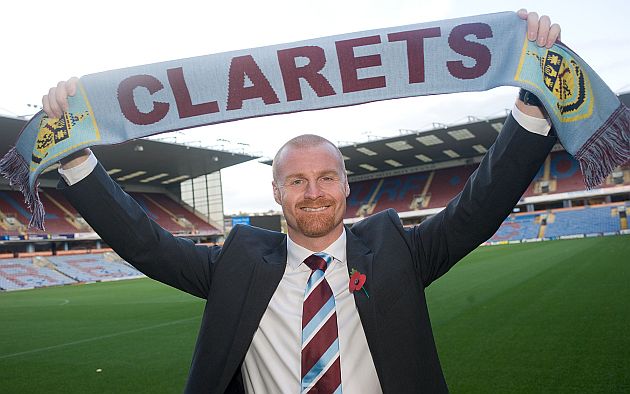 It's a shame we lost that game last night. A win would have seen Dyche end his first year on the back of a nine match winning streak, but despite the defeat he still ends the year with the club doing far better than most of us imagined or dared hope.
The story begins in the second week of October 2012. On the first Saturday of the month we'd been beaten 4-3 at Crystal Palace and the speculation surrounding Eddie Howe's future as Burnley boss was increasing.
It seemed inconceivable that he'd want to go back to Bournemouth but by the following Friday he'd cleared his desk and, along with Jason Tindall, was on his way back to Dorset for their home game the following day, ahead of which he was presented as their new manager.
For the third time in under three years we were searching for a new manager. It's not healthy; the stability created by a long term manager is gone. There was no doubt the club had to make this appointment a good one.
There's always a sadness when a manager leaves, but it is no secret that I was not a Howe fan and I don't think I've been as relieved to see a manager go since Tommy Cavanagh exited the manager's office in 1986.
It's an interesting time waiting for a new boss. It's a time of concern for supporters but also one of excitement as names flit in and out of the betting. Here on Clarets Mad we held the obligatory vote which saw Mick McCarthy the clear winner and astonishingly Paolo Di Canio coming second.
I'd included former Watford manager Sean Dyche in the poll but he was way down the list, squeezed between Keith Hill, then at Barnsley, and Gareth Southgate with the also rans. I'd included him because his was one of the first names mentioned in a conversation I had and I didn't think it was that bad a shout.
With all this going on, with Terry Pashley in temporary charge, we beat Blackpool at home 1-0; yes a win and a clean sheet. Three days later we followed that up with a more predictable, for us at the time, 4-3 win at Bristol City.
It was then that the speculation started to narrow itself. News came through that the decision makers had shortlisted three candidates. One was Dyche and the other two were Steve Lomas and Stephen Pressley then both working in Scotland.
I was asked for a reaction and I just said: "Underwhelmed." To be honest I'd sort of expected a bigger name in there.
Over the next four days little changed other than the appearance of Ian Holloway in the equation, but as we took a 4-0 hammering at Cardiff on Saturday 27th October it was with a certain Mr Sean Dyche watching from the stands.
It was only a matter of time now and the appointment, on a two and a half year contract, was confirmed on Tuesday 30th October, the very same day Brian Laws made his return to Scunthorpe.
Sean Dyche was the new Burnley manager. He'd been in charge at Watford in the previous season but had lost his job with the Pozzo takeover in the summer and had enjoyed a period coaching with England Under-21s and doing a bit of work on Sky with Jeff Stelling.
He said all the right things on television and radio and one poster on the message board, forzagranata, said: "He comes over really well. Just seems a genuine, enthusiastic bloke who appears to get what the town and club is about."
It was largely positive from the reaction with a lot of welcome messages, but not exclusively so. PAEBAC_DJ posted: "Disappointed, underwhelmed. Hope I'm wrong," while everclaret added: "This is a bad appointment again. A manager who signs a centre forward who can't score goals and chooses a style of football akin to launching satellites is not the man for me."
But, as I said, largely positive with the post of the day surely going the way of cheese_slice whose two word comment simply read: "Ginger Mourinho."
What he'd done at Watford was now of no consequence, but it was worth reading an article that had appeared in the Watford Observer at the time of his departure and repeated on the day before his Burnley appointment.
It was written by that local newspaper's deputy sports editor Frank Smith and was entitled Sean Dyche was the embodiment of Watford as a club. It was worth a read then and is very much worth a read now.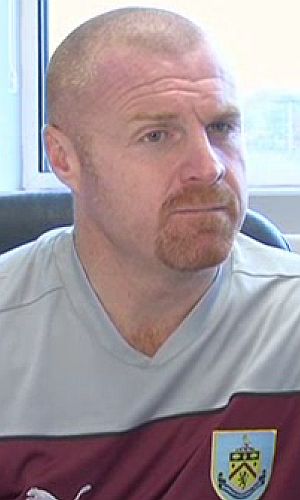 New managers always seem to get honeymoon periods. Dyche's lasted two games as we clinched home wins against Wolves and Leeds. Defeats at Ipswich and at home to Charlton followed and his first couple of months were reasonably average.
His stock rose when we had our best January in years. We secured three successive wins at Sheffield Wednesday and Millwall with a home success against Crystal Palace thrown in.
"Ginger Mourinho" was definitely the chant at the time but more difficult times were on the horizon. We endured an awful run of games. Looking back at them doesn't make them look any better. The win at Millwall had seen us climb to seventh; the bad run took us to the brink of a fight with the bottom three.
Some fans questioned him, and it was difficult not to agree with them at times, some of the football was dire. It was during this time that he did the 'Dyche Night' for Clarets Mad. It came two days after the horror show against Huddersfield. He told me that it was better to do these Q&A Nights during a bad run because you really did get better questions and a more honest reaction from the fans.
It was the night at Leeds when I started to get really worried. We lost 1-0 and we were horrible and you wondered where the next point was coming from. Three days earlier he'd been abused by some prominent Burnley supporters at Bloomfield Road when he came over to applaud the fans. "You don't know what you're doing," was the most polite of their chants.
Thankfully, after Blackpool and Leeds, we'd three games left. We picked up seven points to leave us with only one less than in the previous season but a lot of work needed to be done.
By now there was a lot less support for him and he was openly mocked on the message board when all his early summer signings were goalkeepers. To be fair, when Lee Grant opted to go back to Derby and both Brian Jensen and Jon Stewart were released we didn't have any, but some thought four, including an 18-year-old was somewhat excessive.
Then Chris McCann left. That was no surprise at all. Then Martin Paterson left. That was a surprise to some. Then we had all the Charlie Austin speculation.
But no one was coming in. The players came back for pre-season training and when we went to Morecambe for the first friendly we had Scott Arfield on trial. That didn't go down well. He'd been released by Huddersfield and inchydaman posted: "If Arfield is a sign of what's to come then not only are we in trouble, we are in free fall."
More damning was a thread started by superclarets26 headed Dyche Out. He wrote: "Got to go after the embarrassing defeat tonight. Doesn't have a clue."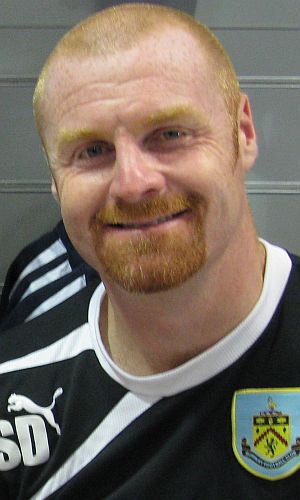 Arfield did sign and so did former Wolves midfielder David Jones who had played against us for Blackburn just a few weeks previously. But there was little confidence going into the season from many fans despite the positive comments coming from manager and players alike and things went worse when Charlie Austin was sold to QPR two days before the opener.
What's happened since is quite incredible. Even the most optimistic of supporters couldn't have envisaged us losing just once in the league and reaching the fourth round of the cup.
It's been done with the smallest squad imaginable, with only Michael Kightly added since and yet we've turned in some simply awesome performances, none more so than the last two home league wins against Reading and QPR.
That all leaves Dyche enjoying his first anniversary as Burnley manager on top of the Championship with a three point advantage over Leicester who are now second.
We've jumped the hurdle of Austin leaving with Danny Ings and Sam Vokes providing us with a lethal goalscoring partnership. We've conceded only seven goals in thirteen league games and right now our manager is very much flavour of the month.
A decent start, a good January, a horrible dip, a worry about League One football and now this, top place in the Championship. I think it's fair to say he's had his ups and downs.
Last Saturday was his 46th league game in charge, a full season of games from which we've won 76 points and done that with a goal difference of plus 22.
That's 1.65 points per game and I don't think you'll be surprised to hear that it is a better return than any under any other manager since we went to three points for a win in 1981. Jimmy Mullen with a return of 1.47 points per game is the next best.
I like our manager. I've only ever spoken to him twice but he came across just as he does in interviews, a very positive man who has his feet firmly on the ground.
I can't say I've enjoyed the football throughout the last year, but there again I'm not sure you would find many who were impressed with that run of midweek games last season.
I'm certainly enjoying my football right now. I like the way we play and of course I'm loving all the positive results.
There's always uncertainty when a new manager arrives. Some will like him and some won't. I know there were supporters who enjoyed the style of football we played under Howe even though I didn't, and I know there are supporters who don't enjoy the style of football we play now under Dyche.
I suppose no matter who comes in he'll never be able to please anyone, but I'm sure Dyche, right now, has got a lot more on his side than he's had at any other time as Burnley manager.
Let's hope, on 30th October 2014, we are still enjoying it and we can report positively on his second season in charge.