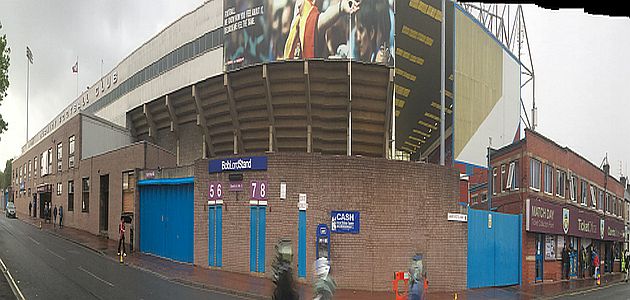 Alex Cisak went out on loan to Leyton Orient until March but that passed with little interest as we awaited the news of incomings. The day started with Graham Dorrans before moving onto such as Bradley Johnson, Stuart Armstrong and even Henri Lansbury before settling on Matt Jarvis prior to the inevitable nothing doing message coming.
That message came via Chris Boden and Dan Black from the Burnley Express and we owe them our thanks because without them we'd have received no information whatsoever as to what was going on.
So the January transfer window has been and gone. We've not brought one single player in. There's not even been a Danny Fox or a Leon Cort and, thankfully, not even a Frédéric Nimani.
Yesterday morning, while many were already negative, I was quite positive that at least two players would be coming in. Why on earth clubs leave it to the last minute, I don't know, but that's the reality so with Peter Stevenson placed on the touchline for the day the work started to bring in much needed recruits.
We'd had a poor summer window. Targets came and went with many of them then signing lucrative new deals with their existing clubs. It left us short for the first half of the season even with three deadline day signings in September, one of whom, Nathaniel Chalobah, has now departed.
That left us hoping, maybe demanding, that we would have a stronger January window. So why has there been no business done, other than Michael Keane, a deal that Sean Dyche said had been really done at the end of the last window?
Was there no money available? That's not been the indication from the board and certainly not from the manager who said after Saturday's defeat at Sunderland: "We are active and there's a couple of things we are hopeful on. There's one that is building at the moment, but there are no guarantees. I am a broken record with this sort of stuff, but we are in a certain market.
"We've got money, I must add, and I'll make that clear, but we haven't got enormous amounts so we need to shop wisely. But we are active and we'll see where that takes us."
Dyche has said often enough that he believes the club should be honest and up front with supporters, and I believe he's been just that throughout his time at Burnley, so there is no reason to disbelieve him now.
There's no doubt we were trying to bring in players yesterday but quite simply we failed and you really do have to look at the positions of Lee Darnbrough, the head of recruitment and chief executive Lee Hoos.
I do find the Darnbrough position quite strange. I was directed towards an interview with him a couple of weeks ago on the Sky web site, one that's been there since the last window, but in over two years at Turf Moor I've heard very little of or from him.
As for Hoos; his role changed in November with the appointment of David Baldwin as chief operating officer. It was revealed that Baldwin would take over much of the business side with Hoos working on the playing side of the game, particularly with an eye on the January transfer window.
Supporters are bloody angry and with just reason. One poster on the message board even suggested that the money has been spent on a white flag from Amazon. A number of supporters have referenced a white flag to me over the past 24 hours.
"How on earth have we got ourselves in this situation?", posted SussexClaret while Pieandapint wrote: "They can't spin this one out."
I'm not sure what time I gave up hope. I left the Turf, following a supporters clubs meeting, at around 9:15 p.m. The lights were still on in the ground for Sky and the office lights were on suggesting business was still ongoing.
But it all became a frantic farce as name after name came into the equation and just as quickly departed again, before Chris and Dan told us there would be no business, no midfield support for Dean Marney and David Jones, just nothing.
Some people have got it horribly wrong here and some action needs to be taken. It's too late now for this season but I would hope the club would be courteous enough to provide us with some explanation, and going forward I would hope that some big changes are made to the way we scout, select and try to sign players.
It's all well and good suggesting we are out of the bottom three but we've got a massive battle on to stay in this league and yesterday it became that much harder for us to achieve it because, for whatever reasons, we were unable to give the manager the additions to the squad that were so desperately needed.