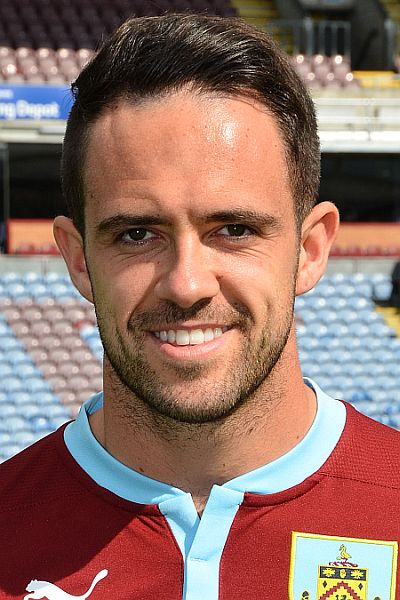 A few things went through my mind while watching it apart from the football not being very good, albeit in a game with two very good goals.
Firstly, I realised that, should Fleetwood not go up this season, and currently they sit in 12th place, three points behind Rochdale who occupy the last play-off position, their supporters will be able to travel to an away game next season by tram. They'll get a shock when they get there and see the state of the pitch.
Then it bethought me that neither of them, that's Fleetwood and Preston, have been linked with the signing of Danny Ings, and that's been rare recently with that many clubs reportedly ready to sign him that I've lost count.
I think it is fair to say that he's very unlikely to be playing his football at Turf Moor next season, and that's something Burnley fans have accepted, or certainly understood, since before this current season kicked off with him making it clear he was going to see out his contract.
For a while, and certainly in December, January and early February, the Burnley story became the Danny Ings story, particularly with the media, and Sean Dyche's pre-match press conferences were often dominated with talk of the striker, much to the obvious annoyance of the Burnley manager who at least was the beneficiary of gifts from Spain, including a donkey, the likes of which airlines were carrying by the bucket load back in the 1970s.
Until then, we'd assumed Danny was going to Newcastle, or was it Stoke, or Everton, or Liverpool, or Manchester City? Virtually every Premier League club were, according to one report or another, about to sign him.
He actually did sign for Liverpool just before the deadline, we were told, with a loan back until the end of the season. Sky Sports News were running with it all day and, not knowing the rules, fell for it until Lee Hoos put a massive spoke in that wheel by quoting Premier League rule V.7.1 which reads: "A temporary transfer to a club may not take place in the transfer window in which the transferor club acquired the player's registration."
He was in the team at Sunderland on the following day. He didn't play well and was hooked before the end. Dyche admitted after the game that he'd considered leaving him out after he'd been affected by all the speculation. He promised that Danny would be back to his normal self by the following week.
He was. He scored in the next two games against West Brom and Man United, turning in a superb performance at Old Trafford in a game that Burnley cruelly lost.
We'd a free weekend to follow that game but the Ings news continued. "Ings to fly for Moyes talks", was the Sun headline from Alan Nixon who presumably had no stories to tell of his protégés Owen Coyle and Dougie Freedman.
He was going to sign for Real Sociedad apparently and he was pictured, for those who fell for the spoof, with Moyes in a restaurant.
Within days came news that he wouldn't be going there because he'd set his heart on signing for Liverpool. Strangely, unless they've moved from Anfield, he's changed his mind because the last story was of him favouring a move to Old Trafford.
That was until the last few days which has brought considerable interest from virtually the entire Bundesliga. Isabella Muller-Reinhard, who according to Wikipedia ist eine deutsche Fernsehmoderatorin, won't be bringing that league's highlights this Monday but she could fill the show with discussions on our striker.
Over the last few days he's been linked with Vfl Wolfsburg, Borussia Mönchengladbach and FC Schalke 04. Maybe there are others, but they are the only three I've read about so far. For all we know he's been on the Autobahns all weekend moving from one club to another, but there's been nothing yet from Nixon nor have we seen any photographs with him and Roberto di Matteo.
That's it for now and we don't have any more weekends off this season. We've got another eight games to play and he'll still be a Burnley player for all those eight game, but I hope I've cleared everything up for you now and you all know exactly where he'll be playing his football next season.
I really should get out more, or I should concentrate more on the televised game I'm watching, even if it is a drab League One affair.