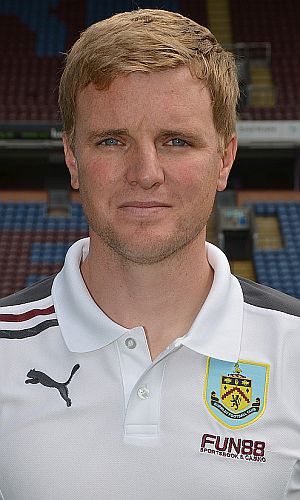 Two of those clubs are currently managed by former Burnley managers and another by an ex-Claret whilst there are some of our former players involved with those clubs.
I saw all bar the shouting in terms of Bournemouth. Officially they are not up yet. Should they lose on Saturday whilst Middlesbrough win, they could miss out but only if there is a dramatic and beyond belief switch in goal difference. It would require something like Bournemouth losing by 11 and Middlesbrough winning by the same number.
It's a remarkable story. When Eddie Howe left Burnley in October 2012, Bournemouth were struggling not too far from the bottom of League One. He took them up that season and two years on has now ensured they will be the 47th club to play Premier League football when they kick off next season.
It's no secret that I didn't like his style of football at Burnley, although he's certainly not played that way at Bournemouth. But that's where he wants to be; that's where he is comfortable.
I don't think he'd have ever left but for Eddie Mitchell, the then chairman, and I recall the day he went back. On the pictures shown on television he looked for all the world that a weight had been lifted from his shoulders. That weight had been Burnley Football Club where, he has since admitted, he never really wanted to be.
I know they've had money to spend beyond their wildest dreams, money that's enabled them to spend big, but that can't take anything away from their amazing achievement over the last two and a half years, culminating in last night's comfortable win against Bolton.
They've done it with two former Burnley players in their ranks and I'm especially pleased for Marc Pugh who we released nine years ago. Pugh, who has played in 41 of their league games this season, including 34 starts, has had to work his way up via clubs such as Bury, Shrewsbury, Luton and Hereford to get to where he is now.
He's a good lad who made our bench a few times, although having seen him in a reserve game at Blackpool when he had to go in goal, can I suggest he never bothers trying that again.
Junior Stanislas joined them last season but has found it difficult. He's been far less involved at Bournemouth this season than he was with us in our promotion season a year ago.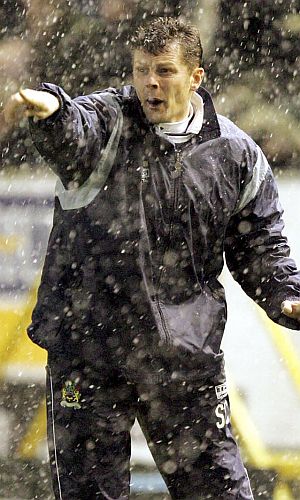 Going down a division to Bristol City where another of our former managers Steve Cotterill has also done a remarkable job. He too has had a good budget for the level but when he took over in December 2013 they were in the relegation positions.
By the end of the season he'd just about lifted them into the top half of the table with a remarkable run of form and this season has had them in first place virtually all season, culminating in them winning the title last week to add to the JP Trophy they won recently at Wembley.
Like Howe, the football Bristol City have played is far removed from the style of football Cotterill employed at Turf Moor.
They too boast an ex-Claret and a popular one at that. Six years ago, Wade Elliott was just about a month away from scoring our play-off winning goal at Wembley; today he's the captain of a title winning side although he's found himself very much on the fringes recently. He's still started 26 games for them although the last of those was at Colchester in February.
Finally, down to League Two and well done to Micky Mellon. He replaced Michael Jackson as manager last summer, not the one who had his statue at Fulham I hasten to add, after they'd just been relegated from League One.
Mellon brought Fleetwood into the Football League in his only previous managerial experience, before surprisingly losing his job when they had started well, but he's taken the Shrews back up at the first time of asking although, unlike Howe and Cotterill, he's had no former Burnley players to call on.
Bournemouth could still win the Championship, Bristol City are League One winners and, should Shrewsbury win and Burton lose this weekend they too would take the title.
Burton themselves had two former Burnley players at the start of the season. Dominic Knowles is still with them but Alex MacDonald, who scored six times for them this season in his 20 appearances, moved on in January.
Any chance of any more ex-Burnley success this season with the managers? Back in League One, Paul Cook has steered Chesterfield into the play-offs.