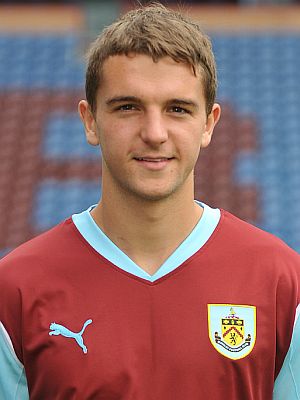 Jay Rod got the first and scored a total of 24
Sunday 16th January was the day Burnley confirmed his appointment as manager and six days later he took charge of a Burnley team for the first time in a televised game at Scunthorpe. It ended 0-0 and so he had to wait a further three days to celebrate his first Burnley goal.
It came in the 31st minute at Fratton Park through Jay Rodriguez. On Saturday, when that winner went in it was league goal number 100 under Howe's management. It comes as no surprise to see Jay having got the first and Charlie the 100th given that they have scored an incredible 47 of those goals, just about half when you remove the five own goals.
It's taken 73 games to get them. The most we've hit in a game is five and we've done it three times, the first occasion being the home game against Nottingham Forest last season, a game that just about saw the end of Steve McClaren.
That was 5-1 and so was the away game at Portsmouth last season. More recently, a week last Saturday, we went nap again against Peterborough in a 5-2 win. With the changing of our second goal in this game it means Austin has scored hat tricks in the last two of those games.
He's scored 23 of those goals, and that's one less than Jay Rod's 24 although with the form he's in right now it won't be long before he's on top.
It's fantastic when your strikers are scoring like that. Jay's came in 57 appearances and Charlie's have come in 51 appearances.
I suppose the only concern is the third highest scorer is Chris McCann with just six goals, and for the record there are five each for Chris Eagles and Ross Wallace, four for Martin Paterson and three for Marvin Bartley, Danny Ings, Dean Marney and Kieran Trippier.
David Edgar, Wade Elliott, Junior Stanislas, Keith Treacy and Sam Vokes all have two goals and that leaves one goal each for Jack Cork, Nathan Delfouneso, Michael Duff, Chris Iwelumo, Josh McQuoid and Steven Thompson. Add the five own goals and that's 100.
Going into Saturday's game at Derby we'd both scored and conceded 98 league goals under Howe's management. At 1-1 it was the next goal that took one of the columns into three figures and thankfully it was our goal.
A total of 100 goals in 73 games is 1.37 goals per game, but I wondered just how long it had taken some of our more recent managers to reach the three figures so I went back and checked it out from Jimmy Mullen onwards. It makes interesting reading, particularly with the goal differences.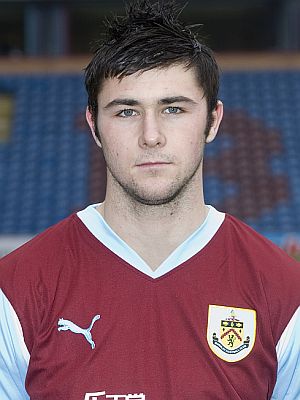 Charlie got number 100 and took his tally to 23
We know Howe's goal difference in reaching 100 goals is plus 1 and only Mullen can claim anything better.
His first goals came in a 2-0 win against Carlisle at home and number 100 was in a 5-0 beating of Chester at home in the 1992/93 season. At the end of that game, Mullen's record was 103-68 in 63 games.
That's a goal difference of plus 35 and the 63 games is far and away the quickest.
We didn't score 100 goals under either Adrian Heath or Chris Waddle but we certainly did under Stan Ternent. It took him 81 games, from a 2-1 win against Bristol Rovers in the 1998/99 season to Ian Wright's late leveller at Gillingham in the promotion season.
At the final whistle at Gillingham, Stan's record was 100-105, a goal difference of minus 5, and it had taken 81 games.
I don't think it will come as much of a surprise to know that the longest time taken was when Steve Cotterill was manager. Micah Hyde got the first in a 1-1 draw against Sheffield United to kick off the 2004/05 season but it was the 4-1 win at Norwich that took him to three figures.
That had been a total of 102 games and the record was 102-105, a goal difference of minus 3.
Finally, with Brian Laws not completing the 100 either, but having the best goals per game record at Championship level of any of them, there is just Owen Coyle to consider.
Andy Gray scored the first for him in a 2-1 win at Watford and the 100th came as we moved closer to promotion with a 2-1 win at Plymouth. Steven Caldwell got the first in that game and the 100th goal.
It had taken Coyle 71 games, just ahead of Howe and the record was 101-101, a goal difference of 0.
So, only Mullen had a positive goal difference other than Howe's plus 1, and both Mullen and Coyle got there quicker. I don't think any of other managers had seen their two main strikers get 47 of the first 100 though as Jay and Charlie have done for Howe.
He's some way to go to catch some of those managers in terms of the total number of league goals we got under their management. Coyle and Cotterill are in his targets with 33 and 56 goals to go respectively, but we scored 293 for Mullen and 368 for Ternent and that's quite some way to go yet.