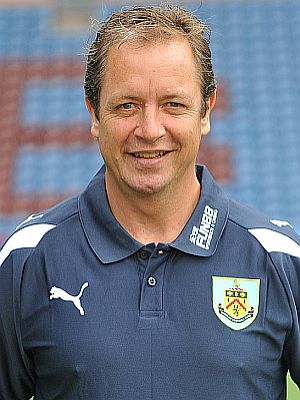 Stuart Gray was in charge a year ago
Even before that game kicked off we knew it was going to be a year of change. Manager Brian Laws had been dismissed three days earlier and we kicked off 2011 without a manager and with Stuart Gray and Graham Alexander in temporary charge.
Chris Eagles, Chris Iwelumo, Jay Rodriguez and Steven Thompson scored on the first day of the year in front of a crowd of fractionally less than 15,000 and it is worth looking now at Gray's line up for his first game in charge.
The Burnley team that day was: Lee Grant, Tyrone Mears, Clarke Carlisle, Michael Duff, Brian Easton, Graham Alexander, Wade Elliott (David Edgar 90), Dean Marney, Chris Eagles, Chris Iwelumo (Steven Thompson 80), Jay Rodriguez. Subs not used: Brian Jensen, Andre Bikey, Jack Cork, Ross Wallace, John Guidetti.
Those players are scattered far and wide now. A couple are currently sat watching Horwich at the bottom of the Premier League, another is playing for St. Mirren whilst poor Graham Alexander has been tasked with trying to rescue Preston North End's League One season.
Only four of those who started the first game of the year for us were out there at kick off yesterday. Michael Duff would have been but for injury but that would have meant Brian Easton, who was in for the suspended Danny Fox a year ago, not playing.
We knew a new manager was on his way, and Eddie Howe duly arrived in mid-January on a weekend that was very significant for former managers. On the Saturday he watched the QPR home game on the day the Jimmy Adamson Suite was opened and the following day was formally appointed as manager on the 15th anniversary of Harry Potts' death.
The home crowd didn't see Howe for a while. His first three games in charge were all away from home before the FA Cup tie against Burton Albion brought him in front of the Turf Moor support for the first time.
We won that before going out at West Ham in the next round on a miserable Monday night at the Boleyn Ground, but in the league he certainly got the new manager honeymoon period with six wins and only one defeat in his first nine games in charge.
By then he'd added two new players to the squad. Prolific League One goalscorer Charlie Austin arrived from Swindon Town before he went back to his old club Bournemouth just as the window was closing to secure the services of midfielder Marvin Bartley.
We'd signed a builder's labourer and a window fitter. Both would have to wait for a real opportunity but both would play a major part during the year.
Honeymoons come to an end and Howe's did. One point in six games just about ended our play off hopes but one defeat in the last six games gave hope for the following season.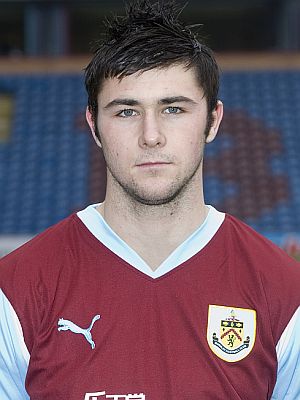 Charlie Austin was the first signing in 2011
We all sat back waiting for the summer transfer activity but when the players returned to training there were no new faces. Steven Thompson and Kevin McDonald had, as expected, been released at the end of the 2010/11 season whilst we learned in July that Graham Alexander's time at Burnley was over and he hadn't returned for pre-season training.
Howe, in a television interview, said the market had been slow but we were only looking for a bit of tweaking to an already strong squad. Then, the doors burst open and we had as big an exodus as has been seen since Moses marched his lot into the wilderness.
Clarke Carlisle led the way with a loan move to Preston. Chris Iwelumo, Tyrone Mears and Chris Eagles followed and not long into the season we saw Leon Cort, Danny Fox and Wade Elliott all move on, Cort going on a season long loan to Charlton.
By then there had been some new signings, and one or two more followed. Before the big kick off Ben Mee, then Kieran Trippier arrived on loan from Manchester City and Keith Treacy was signed from Preston.
Since it all got underway we've also brought in Danny Ings and the West Ham pair Zavon Hines and Junior Stanislas.
It was certainly not tweaking, it was a major overhaul. So many players had gone and it was soon evident that there was a real need to reduce the wage bill despite the parachute money still coming in. The big wage earners had to go.
It left us with an inexperienced squad. It left us with a squad that was new and with so many players adjusting to the new environment so it was no surprise that results were up and down. We couldn't string a run of good results together but thankfully any poor runs were also kept to a minimum.
We'd lose a couple then win a couple and it was keeping us just below the half way point in the table. Then came a run of four defeats that left us staring at the bottom three and the panic set in. We'd been disappointing but twice in those four games we'd conceded late goals when we'd looked set to get draws at least.
It needed a turn round by the end of November but I'm still not so sure anyone could have dared hope that we'd win six of the last seven games in the year and lift ourselves up to seventh, but we've done just that.
I've been critical over the past few months. Too often I've not found the football entertaining at all. Too often it has been too slow for my liking, but in many of the recent games the tempo has been there. It's been much better and only in the strange Brighton game did we really struggle.
The last two games I've found thoroughly entertaining and we can, I think, look forward to a decent 2012.
It's amazing looking at that team from a year ago today. None of us could have thought so many players would move on. They all did their bit for our club, some more than others, and we thank them for that.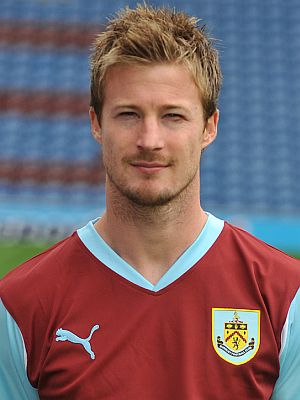 Wade Elliott's departure was a blow
Every year has highlights and lowlights and there have certainly been some this year.
We'll have our different views but the win at Deepdale remains high on my list of highlights whilst probably the departure of Wade Elliott was one of the lows for me. I was a big Elliott fan and I thought he still had a lot to offer us.
Away from Burnley, most of the best bits have come from not too far away. Mrs Anuradha Desai and Agent Kean have become firm football favourites of mine. I thought the days when we could poke fun at our local rivals had gone, but thanks to the Indian chicken farmers it has been one of the best years to come out of Ewood for a long time.
They've sneaked off the bottom of the league just in time for the New Year, but there's even a silver lining to that with Horwich Wanderers dumped in last place. It's been fun watching them go toe to toe on a daily basis with the big clubs, even more fun watching the goals go in. It really does auger well for the future.
There's always a great sadness in any year and this wonderful game of football has to be put into perspective when we rightly remember those we lost during 2011.
I referred to Jimmy Adamson in this article and he sadly passed away in November. He wasn't the only former Claret to pass away during the year as we said goodbye to Bill Holden, Billy Gray, Doug Newlands, Gordon Haigh, George Knight and Tony Hapgood.
Frank Casper lost his wife Brenda to cancer recently and a number of Burnley supporters have left this earth with Selwyn probably the best known of them. We should all have a thought for their friends and families who will have had a tough time during the Christmas and New Year period.
For now it is time to look forward to what is hopefully a good 2012 for Burnley.
I'd like to send my best wishes for 2012 to all of you who visit Clarets Mad and to those who contribute to such a vibrant message board, even those I fall out with.
Happy New Year everyone.