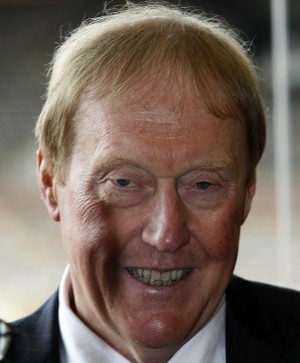 Barry Kilby - opted to spend only a portion of the Premier League windfall on transfer fees and increased wages
The game itself was awful, particularly for anyone who has invested hopes in either of the error-strewn teams. But after a comparatively evenly matched battle on the pitch, the real contrast lay away from the pitch.
As the season draws on, the financial imbalances rife in the Premier League are coming into ever sharper focus for Burnley. They seemed insignificant in the autumn, when all comers were dismissed at Turf Moor. But since then, results have been harder to come by and Owen Coyle has been lured to Bolton - a similar club in a similar town, yet one which has been able to accumulate riches with which Burnley cannot compete during an extended spell in the mediocre regions of the Premier League.
And, if anyone was under any illusions about Burnley's financial strength beforehand, then Burnley's search for a manager ought to have comprehensively demonstrated our lack of muscle.
To a certain extent it is self-inflicted, because Barry Kilby and his board have opted to spend only a portion of the Premier League windfall on transfer fees and increased wages. The remainder of the cash is earmarked for infrastructure, repayment of dues and providing for the proverbial rainy day.
It is a strategy which is unlikely to gain them too much favour on the terraces. Fans are always demanding, always wanting more. The Clarets have made a decent fist of staying in the top flight with what is essentially an upmarket Championship team and supporters will inevitably wonder if the threat of relegation might not have been averted had the purse strings not been loosened.
But it is indicative of the lunacy of the Premier League that it would not have worked like that. With a freer hand in the transfer market, Brian Laws and Owen Coyle might have signed players like Anthony Gardener, Fabrice Muamba or Kevin Doyle: players who might command larger salaries and transfer fees, but who are only a little better than those players who have been within our grasp. £30,000 a week gets you John Utaka. It doesn't even get you Matty Taylor.
And yet the start differences of Portsmouth's financial plight are not a direct consequence of this insane inflation. Those consequences are the inability of Burnley and Wolves to compete properly with the likes of Bolton and Blackburn in the bottom half of the Premier League, and the catastrophic effects of continuing of relegation at Charlton, Southampton and Leeds. No, the dire position at Fratton Park is a result of the second tier of grotesque distortion which exists within the Premier League.
The fault line is obvious: Tottenham and Everton and Villa and Manchester City lie above it, Sunderland and West Ham just below it. Fulham, Blackburn, Bolton and the rest lie miles adrift.
Portsmouth's mistake was not to pay inflated wages to merely stay in the Premier League: it was to try and break that hegemony, although no doubt the high baseline wages within the Premier League exacerbated their eventual plight. Their error was to try and break into the cartel of Europe-chasing also-rans the only way they ever could.
They borrowed. And they did so because, in the modern sporting world of sporting inequality, there is no other way.
No club below that thin, city elite can match the likes of Tottenham for self-sufficient revenues. They have bigger corporate revenues and bigger merchandising operations and their existing pre-eminent status makes them more attractive to commercial audiences across the globe. As ticket prices rise, the income gap continues to rise between the clubs which command gates of 20,000 and those that command 40,000. Together with the revenues that even the Europa League generates, this serves simply to ring-fence the top-half of the Premier League.
And of course, for similar reasons these clubs in turn find it increasingly difficult to overcome the gap to the established Champions League clubs at the very top of the league. Despite the talk of a more even competition, the domination of the top 3 this season is such that all are averaging more than two points a game.
English football has become competitively bankrupt, the inevitable end-game of a Premier League which fails to impose boundaries upon the rampant commercialism and self-interest of its member clubs.
That is also the reason why most of the preventative measures suggested during the hand-wringing which followed Portsmouth's collapse into administration are ill-conceived. A salary cap sounds good in theory, but in practice it would simply serve to make permanent the existing chasms between the different classes prevalent in throughout English football's professional leagues.
The only way to achieve both financial security and a competitive league is to stop pretending that the rampant commercialism of the last 15 years is a good thing. If the Premier League and the FA wish to maintain the sporting integrity of their competitions, they must prevent clubs exploiting and entrenching their league positions by inflating ticket prices and endlessly seeking additional commercial opportunities at home and abroad.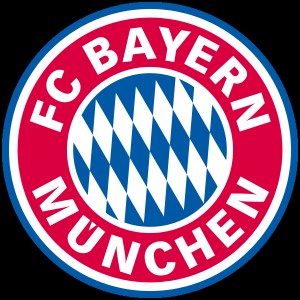 Bayern Munich - the dominant team in the German Bundesliga
A financially modest league is also a more competitive league and therefore a better one. The German Bundesliga is a strong league, with good technical standards and competitive matches. Tickets are affordable and it is unpredictable: whilst Bayern Munich are the dominant team, four other clubs have also won the championship in this decade. Tellingly, speaking on 5 Live this week, the only criticisms that David Gold could level at the Bundesliga was that it, 'was not a brand' and, 'no-one outside of Germany cares about it'. Both may be true, but is either relevant when a football competition ought to exist first and last for supporters in the country in which it operates?
Football must generate sufficient revenues to enable its players to earn good wages which set them up for life at the end of their short, uncertain careers. It must be able to ensure stadiums maintain standards of safety and comfort at all times. But that is all. The business of football should exist only as a means to serve its basic sporting ends. The nature of sport dictates that global domination, international brands and permanency of tenure are not amongst those ends.
In that same 5 Live Debate, a Premier League official used the word 'neutral' repeatedly to describe the Premier League's approach to governing the game. And that is the crux of the problem: as the Premier League and the Football Association abdicate responsibility on just about everything, the need for a robust regulator to keep football clubs in check becomes ever more acute.
Of course, there is some self-interest here. Burnley find themselves exactly where they always expected to be at the back end of February: in the relegation zone, still fighting and still with a chance, but with our hopes fading with the light at the end of almost every late winter Saturday afternoon.
With home games against Stoke, Blackburn and Wolves and away trips to Wigan and Hull yet to come, spring may yet give rise to renewed optimism. But that does not detract from the point.
The Premier League is full of technically gifted geniuses from all over the world and its top teams are amongst the finest units ever assembled. Yet Burnley have stumbled into a sporting equivalent of the wild-west: lawless, with every man fighting for himself, and too many games that are dull and predictable. There will be no sort of contest at the Emirates on Saturday and that is a shame for fans of Burnley and Arsenal alike. Great to be here? Perhaps, but it could be so much better.