Arsene Wenger - national teams should be led by their own countrymen
I reflected after Owen Coyle was appointed at Burnley that one of his strongest selling points was his lack of exposure to the methods that have taken root in this country. That seems to me to increase his stock with every passing day, since the reflection appearing in the mirror being held up by Barwick is dispiriting.
When as cosmopolitan an observer as Arsene Wenger opines that national teams should be lead by their own countrymen, then it adds weight to the conclusion that the next England boss should be English. But the question is who? Which Englishman from the narrow, insular and clubbable world of English football will be prepared to rock the boat sufficiently to create the sea-change so desperately needed?
The twin facts that the players prized highest in England appear incapable of translating their skills to the international stage and that there are virtually no English candidates worth bothering to consider for the job are not coincidental. They are products of the same system - one underpinned by a philosophy which Trevor Brooking has been correctly disparaging to little avail ever since he was appointed as the FA's technical director.
We might have become familiar with qualification for major tournaments, but the flaws which were on show against Croatia and Russia were those displayed on virtually every occasion England have been properly challenged over the past ten years: an inability to trust technique under pressure and a failure to either recognise or adapt to the ways in which the game has changed.
International football is about retaining possession, and it is about pragmatism. Each of the five tournaments in which England have participated since Euro '96 have been won by a team playing to a greater or lesser extent with two holding midfielders. Even Brazil paired the unheralded Kleberson with Gilberto in 2002, whilst the Italians lined up with the precision of Pirlo and the destruction of Gattuso deep in midfield a summer ago. And what of England? We have spent much of that period attempting to do without one, never mind two.
If it is plausible that the inept Steve McClaren was blissfully unaware of this, then the same is inconceivable of the worldlier Sven Goran Eriksson, but that does not make him less culpable. For Eriksson's failure was his decision not to meet the 'English culture' head on, but to instead meekly accept the demand that his stars players line up to play in a manner unsuited to sophisticated opponents.
Contrary to certain perceptions, we do possess players capable of flourishing at international level. Neville, Ferdinand, Woodgate, Ashley Cole, Joe Cole, Hargreaves, Carrick, Rooney - and, if used correctly as they have been by their clubs, Lampard, Gerrard and Owen - these are all players capable of international success. Most have proved it with success in the Champions League. What is wrong, however, is the warped set of values in which Steven Gerrard's risqué dynamism is prized higher than the subtle promptings and intelligent movement of Joe Cole. Unfortunately, as a result, that Champions League success has inevitably come under foreign guidance.
The first task, then, for any successor to McClaren, will be to force his charges to accept the reality of the game at the top level. This might prove bad news for the ambitions of either Gerrard or Lampard - or indeed both - to take a starring role in the centre of midfield, and one of the strongest arguments for looking abroad is that a Mourinho or a Capello - or should he conveniently depart Liverpool, Rafa Benitez - would have the detachment necessary to impress this change on English football from the very top.
All three of those men possess the strength of character to achieve this, although in the case of Mourinho there exists the concern that he may be too close to some of his former Chelsea charges to bring an entirely fresh perspective. One of the two English candidates with a track record who should be considered, the surprisingly off-radar Roy Hodgson, may have spent sufficient of an impressive career abroad to warrant similar mention. The other man, by the way, is Harry Redknapp, but he can be discounted - partly because by his own admission, he is not an enormous student of the tactical side of the game.
But along with those values which place energy and athleticism above more nuanced crafts, the lack of any worthy English candidates below the age of 60 is precisely why we should not be too quick to avoid going foreign if we can possibly avoid it. Whilst going for a foreign fix is attractive since it holds the promise of better use of the available talents, it is rather like performing a facelift on a supermodel who has reached the age 55. It isn't a desperately graceful way to admit defeat and nor is it anything more than a cosmetic solution.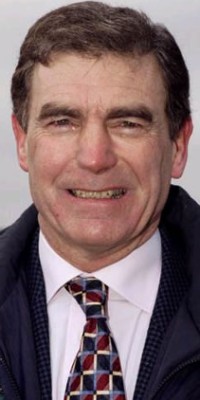 Trevor Brooking - is he being asked the wrong question?
The new England manager must not simply be briefed to deliver victories with this crop of players. He must be willing and able to go beyond that. It is not just a position which entails leading a group of players; as the most senior football position in the country, it involves leadership of the football nation as a whole.
Our game needs attacking from both the top down and the grass roots upwards. It is the England manager's job to guide this remoulding of football culture in this country - a role which the man currently charged with the task, the FA technical director, does not have the clout to accomplish.
Whilst Jose Mourinho has, according to The Guardian, produced a dossier outlining how he would overhaul the role of England coach, it remains a skin-deep proposal - and in any event, the feeling persists that just as Capello might view it as a final role before retirement, the Portuguese would regard it as a brief sabbatical from club management. Ideally, it would go to someone well versed in English football, but who has retained sufficient objectivity to recognise its failings.
As we have established, there are almost no proven candidates who fit the bill. But experience proved no barrier to Jurgen Klinsmann, and there is one Englishman who has had only the briefest experience of club management yet did enough to impress a man in David James who has played under more managers than most. Instead of coaching, he has spent his time studying the game and forming strong views in where we continue to go wrong.
Trevor Brooking is already involved in the selection process, despite having his cogent criticisms of the FA coaching system ignored by his chief executive in the brasher days of summer. Perhaps Barwick is now asking Brooking the wrong question. Instead of seeking his opinion on who should be appointed, maybe he should be asking Brooking if he would mind taking the job himself.