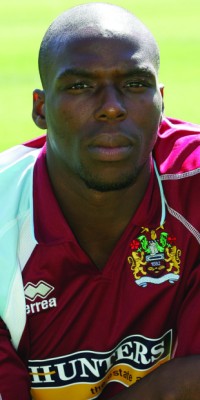 Gifton - resurrected during that rousing comeback against Barnsley
Four weeks ago, a goal eight minutes from time deprived West Bromwich Albion of two points against Southend, and cost Bryan Robson his job. It could have been any sort of goal: a lucky deflection, an out-of-character defensive error, a one-off thunderbolt of a shot or a plain decent goal. But regardless, without it, Robson would not have lost his job. Not there, not then.
A week earlier, Burnley slipped to a disappointing defeat against Colchester, a third successive home defeat to extend the winless run to five. There was dissent in the air after that game, just about balanced by more positive voices who had been at Palace. But a midweek defeat against Barnsley and too many fans to take lightly would have been ready for a change – and not by virtue of a headhunting mission from the West Midlands.
It is never possible to accurately predict what might have been. Yet had we succumbed to an abject defeat that night, as seemed likely at 2-0 down, then it seems safe to say that the last month in our history would have panned out differently. There would have been no speculation linking Steve Cotterill with the West Brom job. Times would not feel as good as they do just now.
And these are good times. Since that objectionable afternoon against Colchester, we've played five games, and hit four twice. We've scored 13 goals in five games, at over two and a half a game, which would give an unlikely total of 120 over the course of a season.
We've won at Stoke, produced that rare beast against Southampton, a home defeat which sends the fans home happy, and produced the most spectacularly impressive performance of Cotterill's reign at Norwich, all backed up by a professional job done on Hull. And we find ourselves second only to Cardiff in just about everything – goal difference, goals scored, and most importantly of all, points gained.
It is impossible to escape the conclusion that this all came about because of that rousing comeback, the resurrection of Gifton, in less than an hour of football played. And the fact that Gifton, dismissed by most of us as a lost cause, got the monkey off his back that night seemed to lift not just the player himself, but the team mates who have lived through his disappointments with him. The belief that one player found from nowhere with a solitary goal permeated the entire team and squad, and provided the connector which had been misplaced over those previous Turf Moor disappointments.
Since then Burnley's players have played as if under the influence of something strong, something which has made them believe that they are the Championship equivalent of world-beaters. There is a sense in their performances that they expect to win. It isn't showy or flashy or arrogant, but an understated sense that they are better than those who cross their path.
There is a word used above in a throwaway sentence which deserves higher billing. Belief is a powerful tool. It drives Steve Cotterill's men right now, makes them pass or shoot accurately without delaying to measure, makes them run further, faster and harder, gives them strength in the tackle and inches in the air.
There is a story I once heard about Brian Clough, a man who was, by accounts, a man rarely seen on the training ground and an ordinary tactician. But Cloughie's greatest strength, according to those who played for him, was his ability to make good players believe they were better than that, and in doing so inspire them to deeds beyond their station.
Martin O'Neill - seems to have gained some of Brian Clough's magic
He once started singing, badly, before the game in the changing room, with the players quiet and waiting for his team talk. When he stopped, he insisted he was a good singer. Then he told the players he believed that they were good singers too, and that more importantly they were good footballers, who would make him proud, their families, wives and girlfriends proud, and sent them out feeling 10-feet tall and as if no opponent could stop them.
That is the skill that the best managers have. Not necessarily the ability to raise the decibel level and fire players up, because players are professionals, and most have that anyway. But that ability to make players believe in their own abilities and their destiny of success, to explain to a player his limitations and show him how to make light of them whilst making him believe his strengths lift him way above the ordinary. There may be great tacticians or coaches amongst the management elite, but there are none who lack that ultimate quality.
It is present in Ferguson, Mourinho and Wenger, and it is there in the management style of Martin O'Neill, who seems to have gained a little of that magic from his mentor at Forest. It marks out Aidy Boothroyd as well. Whether it is because Steve Cotterill also possesses the touch that his team are displaying such inner confidence just now, time will tell. It might just be because things have fallen into place, pleasingly and convincingly.
The test will come when we hit a set back, lose a game we don't deserve to lose, or make a mistake or two. That is when we will find out whether he has given our team of modest Championship players that lasting something to take them higher. But he identified the players, sold to them his vision of where they fit in, and forged an outfit which does not lack in unity. It is worth enjoying for as long as it lasts, even if just for the fact it could all have worked out so differently.