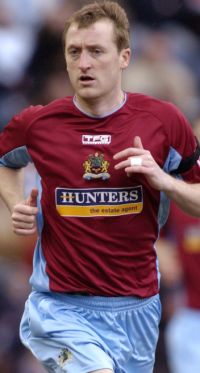 Tony Grant - not been replaced

I think Sven currently has more than sixteen players at his disposal, so it clearly isn't anything to do with depth of squad. No, what I mean is that both teams are set up without a player many would rate as an essential component of a winning team.



I'm well aware that Tony Grant wasn't everybody's cup of tea at the Turf – in fact, his failure to find another Championship club this summer has cost me a tenner thanks to a bet with a more sceptical mate. But I did like him; or at least, I like players who can play his position, sitting in front of the back four.



Over the summer, we simply haven't replaced him. And that is the similarity with the problem Eriksson failed to settle by deploying David Beckham deeper in last weeks internationals: neither Steven Gerrard nor Frank Lampard are comfortable in the role which has become synonymous with Chelsea's Claude Makelele.



There are a dearth of accomplished performers in that holding role. That might seem strange, given that one does not need outstanding football talents to play it – not wonderful ball-playing, nor great pace, bone-shattering tackles, or aerial ability. Although at the higher levels a combination of some or all those talents are likely to be present, non are a pre-requisite. Instead, the subtler football arts, discipline and the ability to read a game, are the vital qualities.



Perhaps they are harder to find – but they are certainly harder to appreciate. In many ways they are at their best when at their most unobtrusive. It can often be their mistakes which get them noticed.



Yet it remains a vital position. So far this season, Burnley have shipped fourteen goals in seven matches. Last season, it was just five. Now there is no doubt that the switch from 4-5-1, and injuries at the back, provide part of the explanation, but I'd strongly contend that the lack of a Tony Grant is a significant contributory factor.



But it doesn't just provide an auxiliary defender. The insurance policy the man provides allows the full backs license to attack, in the knowledge there is someone to cover should they get caught up field. And it is essential to playing good, flowing, attacking football – the presence of a man to drop short and take the ball of the centre backs to instigate attacks, or to drop off and provide a backwards option for the man whose forwards passes have all been cut off.



In the first half against Derby, I did a particularly unscientific test. I tried to watch how many times Burnley's central duo were ahead of the ball when we were building an attack. And I watched how and where they were when our centre backs had the ball. And I watched, when our attacks broke down, to see how frequently a Derby player roamed unchecked between our midfield and defence.



In the first place, both were invariably ahead of the ball. In the second, both generally set up with their backs to goal, neither dropping back to take that first short pass. Finally, on innumerable occasions, the Derby attackers – and especially Smith – floated into the very areas that the holding midfielder would pick up.



Now some might say that this job is assigned to Micah Hyde. Maybe it is, but if so, I'm not sure it's his game. He arrived at Burnley with a reputation as a more forward thinking playmaker. I can understand the argument that pairing him with Grant is a little lightweight, but that surely doesn't necessarily make him a replacement. He still needs someone behind him – but perhaps more of a Kevin Ball.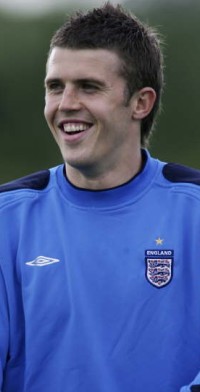 Michael Carrick - best defensive midfielder in the country

I'm certainly not sure that James O'Connor is that man, and I'll admit now, I'm not Des's biggest fan. He too prefers to play further up the pitch, and he doesn't strike me as disciplined. OK, he has the ability to disrupt the pattern of the opponents' play – but to my mind, he looks as likely to expire chasing a game as he ever does to control one.



Some argue that to drop a man deeper leaves you out-numbered further up the pitch. That might be true in a team with two wingers, but the modern trend is towards a narrower formation, at least on one side of the pitch, with the genuine width provided from full back.



Perhaps Steve Cotterill is less concerned by this gap in the squad than yours truly. The roles being performed by his current midfield partnership may be a product of his coaching and strategy. Or maybe not – and the reports of his interest in Steve Lomas pre-deadline would certainly suggest the latter.



England's dilemma would appear to be a case in point. In trying to fit three admittedly excellent but essentially similar midfielders into the same team, Eriksson has sacrificed the shape and fluency necessary to succeed.

Michael Carrick may not have the star quality of a Beckham, Lampard or Gerrard, but he is probably the best defensive midfielder in the country. So he should play, and one of the above should be dropped to accommodate him.



Carrick isn't the tackler many people crave. But I heard Alan Hansen suggest the other day that the most important attribute to play the role is instinctive positioning. Carrick has that where the others do not.



In many ways, Carrick is a rich mans version of Tony Grant. Not spectacular, rarely brilliant, but always tidy and always available. The type of player you notice most when he is missing. It is an important position; one that Burnley, and England must surely address.