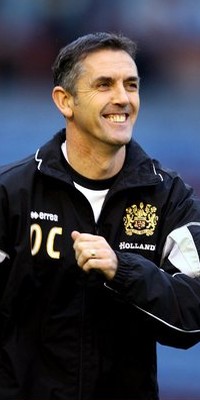 Owen Coyle - his window of opportunity is on the horizon
A nineteen game winless run, a change of manager; new proposals to transform Turf Moor and to create an academy at Gawthorpe, and perhaps also the arrival of Paul Fletcher as director of development: I make that four or five significant headlines that 2007 will pass down. That is probably more than the past four years put together.
Despite the frustrations and the tumult, 2007 should go down as a year in which Burnley developed a launch pad to build upon. The challenge in 2008 is to actually take off.
Owen Coyle's reign as Burnley manager has really only just begun, and he more than most will want to look to the future and what 2008 can offer. He has made a decent start as Burnley boss, but 4 games without a win - or 1 in 6 if you prefer - has ended the honeymoon and taken the gloss of those excellent away wins.
Notwithstanding the fact that he really needs a win on Saturday in order to avoid slipping out of the play-off picture, Coyle's first objective was to get through to January unscathed and he has just about achieved that. The phoney war is over; Coyle can look forward to really getting stuck into the job just as soon as Auld Lang Syne has been sung.
It is an unfortunate fact of football management that the first challenge is not only frequently the greatest, but is also liable to be definitive. So it is with Coyle - with the added twist that it involves the aspect of the art of football management in which more than any other, Coyle is an unknown quantity.
Every time Coyle has appeared in the media, he has been impeccable. QPR aside, performances have been fine thus far. There has been a discernible change of emphasis, along with a continuing commitment to short passing football, with Elliott and Lafferty encouraged to commit their men on the flanks and everyone invited to trust their skills and try things.
When, early in the second half against Sheffield Wednesday, Steven Caldwell stepped into midfield to win the ball and alleviate danger, you could sense Steve Cotterill nodding his approval, just as you could when he spread the ball to Wade Elliott. But when the ball came in and found Caldwell continuing his run to get on the end of it, you imagined it was Coyle who was applauding. That isn't to denigrate Cotterill, but is merely indicative of a shift to a higher risk, more adventurous philosophy.
But these changes have been minor tweaks, rather than any surgery by which Coyle has imprinted his image upon the team his predecessor was building. The January transfer window is his opportunity to make his mark. We can anticipate that money will be made available to him, and should either or both of Kyle Lafferty and Chris McCann be sold, then that pot will probably increase.
But he must use it well, both because he needs to allay the doubts which exist because his lack of a track record in this department and because as ever at Burnley, the pot is not bottomless; once it is spent, it cannot be recovered unless the investment is recouped in a future transfer window. If Coyle hits the ground running, then the board may have the confidence to stretch further in the future - and in any event, he may leave himself with a squad close to being the real thing. But he faces a tricky challenge and he will have to make some brave calls if he is to prosper.
More than anything else, Coyle needs to add athleticism to a group of artists. Watching Burnley at the moment is a bit like listening to a CD with the bass and the drums faded out; there is a pleasing melody but nothing to add depth and substance and structure. The likes of McCann, Mahon, Blake, even Elliott, are all adept at holding the ball and committing men, but they do not have a supporting cast to exploit the space they create on the flanks or in behind opposing defenders, nor to supply ballast in midfield.
In the centre of midfield, he has Mahon, McCann and Gudjonsson, all quality players and all comfortable in the style which Coyle has loudly championed; but unfortunately, no two of those combine to form a well rounded partnership. Chris McCann is one of the successes of the season to date - but his partnership with Mahon, although recently impressive, lacks bite and legs. Place him alongside Gudjonsson and the increase in tenacity and energy does not offset the loss of Mahon's classy prompting. And yet McCann must play right now in order to add the height that any midfield needs. A fourth option, to form a first choice partnership with any of the above, must be high on the priority list.
Coyle must then deal with a similar conundrum up front. It seems wrong to be questioning either of their claims to a starting berth, what with Gray being among the top scorers in the league and Blake perhaps its best playmaker - but again, the blend is not quite right. For all his goals and despite his line-leading quality, he does not quite have the pace to stretch defenders and provide Blake with the space in which to produce his craft, especially when teams come to Turf Moor with an eye on shutting Burnley down.
Blake is unquestionably partly to blame: his playmaking is cleverer these days but, short on goals, his foot is slower to seize the opportunity to shoot when it arrives. But it does not alter the fundamental and unfortunate truth: either man would be more comfortable alongside a quicker version of the other. Coyle must identify that man.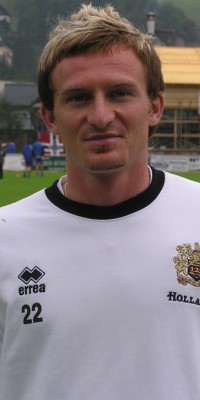 Besart Berisha - to return in the spring
Once he has dealt with that lot, then strong arguments can be made for another winger (although, with Besart Berisha to return in the spring, this observer would prefer to keep our powder dry on that one; Kyle Lafferty, if he stays, is improving on the left and if reinforcements are needed, then they surely need only be on a temporary basis) and for a right full back to add the overlapping threat that Graham Alexander cannot; for youthful cover at centre half and unless Jon Harley can prove that his recent improvements amount to a permanent improvement, also a left back.
That is Coyle's roadmap to the future. Of course, he is highly unlikely to bring in all the above in one short month. He shouldn't even be trying, because he already has plenty to work with. But this next month, one might imagine that the first three or so of Owen Coyle's own men will arrive, one or two of Steve Cotterill's will depart, and Coyle's stamp will be placed upon his team.
The paper talk to date has been of arrivals from Scotland, raising the spectre of Craig Levein's experiment with a tartan invasion at Leicester. If true, we must hope that Coyle's sights are raised higher than the considerable frame of Mark De Vries. To be fair, Barry Robson and Derek Riordan, two names to have made the national press, are more gifted operators than those upon which Levein pinned his hopes. Moreover, the presence of several trialists at Turf Moor in recent weeks suggests the net is being cast wider, even if there is little suggestion that these have been pursued.
Owen Coyle has talked the talk so far. Now, he must demonstrate that he can play the markets to mould a team to match the ambitious rhetoric. If he can provide the Turf Moor faithful with three or four successful arrivals, then the new man will be off to a real flyer. 'If', of course, is a short word, easily tossed around - but, rather like that first challenge, it can sometimes be the biggest of them all.