Despite fears of relegation when the loan market closed for business at the end of November – the credibility of which looked set to increase when the team practically fell into the drop-zone with ten minutes remaining of the trip to Hull in late November – Howe's men now sit in ninth position, and there have been whisperings (albeit perhaps a little premature) that the play-offs may now be within reach.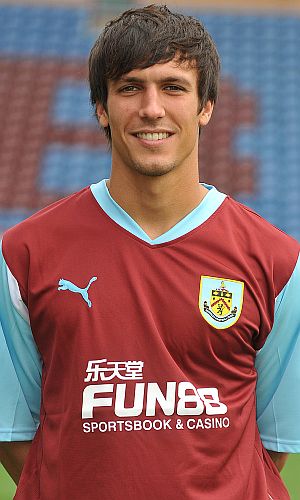 Unable to compete with Southampton for Jack Cork
It is all a far cry from twelve months ago. As I write, it is exactly a year to the day since Brian Laws parted company with the Clarets. His departure was precipitated by the deepening sense of frustration and pessimism which surrounded the club – and yet Laws may reflect with a wry smile that his team also sat ninth at that time, having gained one less point from one less match, and were a point closer to the top 6.
That the mood around Turf Moor is transformed from December 2010, despite the meagre differences in attainment, is largely attributable to the very different expectations which now surround the club. Despite the very public objective of a top 6 finish (a goal Laws made a point of referencing in his departing statement) the general consensus was that Laws' squad was the product of such investment that it should be setting its sights rather higher.
And the recently released accounts for the year ended June 2011 support that consensus that the top 6 should have been the limit, rather than the extent, of our ambitions last season. They show that the board of directors, to their credit, invested enormous sums in the squad which were impossible for the club to sustain.
That investment was presumably made with the very short-term goal of promotion in mind, which does not entirely fit with the rather longer view that the board adopted towards the team's management – both in backing Brian Laws for so long, and in appointing a youthful manager to succeed him who was likely to take time to establish himself and his principles at Turf Moor.
But whilst it is possible there were other candidates last January who could have given the Clarets a greater short-term boost last season, Howe's first year at the club must be judged an overall success.
After a summer in which Eddie Howe found himself peddling backwards at speed rather more than he might have expected, circumstances twelve months on are very different. There is no longer a weight of expectation to be managed – and indeed, the results achieved recently by Howe's patched-up work-in-progress have been met with faintly bewildered delight.
That may well extend to Howe himself, who can scarcely have expected to find his charges basking in mid-table security over the festive period. He will probably reflect that his first year at Turf Moor has been more tumultuous and frustrating than he might have expected when he decided to swap the south coast for Pennine Lancashire.
He has cut an impressively assured, thoughtful and level-headed figure whenever he has been interviewed in the media. And, whilst not everything he has tried to achieve on the pitch has worked out quite as he would have wanted – the signing of Nathan Delfouneso, for example, was not a success, and that play-off objective was never quite met – Howe's reputation has surely been enhanced over the last year.
His unruffled, undemonstrative demeanour has been criticised at times, but such calm confidence may well have been the perfect source of reassurance to a young team which have been erratic at times. Moreover, his phlegmatic nature has probably been ideally suited to managing the transition to a more restricted playing budget at Turf Moor. As he continues to settle into his task, that augurs well for the future.
Which is a relief, because he will be operating in increasingly choppy waters. As the game continues to change apace, the future for smaller, provincial clubs like Burnley looks increasingly unpredictable. The changing face of football is evident right at the top of the Premier League, where Manchesters City and United have set a pace more commonly associated with Scottish football.
The wages paid by those top clubs have now permeated down into the Championship and beyond. When Burnley looked to sign Jack Cork last summer, they were unable to match the player's wages. Worse still, Southampton – a club who in times past Burnley might have expected to compete with, certainly whilst enjoying the benefit of parachute payments – were able to comprehensively out-bid Burnley for Cork, and were then able to offer a financial package for Danny Fox's services that Burnley, and presumably the player himself, felt unable to reject. We may yet suffer further at Southampton's hands if they continue their pursuit of Jay Rodriguez in the winter transfer window.
Southampton are the sort of middling-sized city club who have generally populated around half the Championship, and if these sorts of clubs are now operating in an entirely different financial stratosphere to the likes of Burnley, Barnsley and Blackpool, then sustaining Premier League aspirations at Burnley is going to become increasingly difficult, if not entirely futile.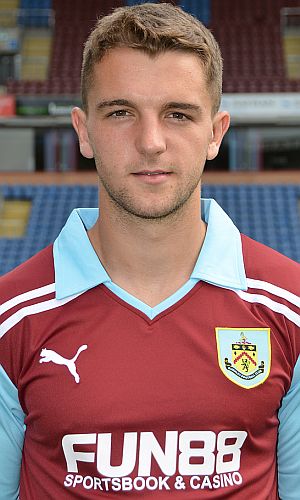 The finest talent we've produced in my lifetime
All this means that, when the transfer window opens at the beginning of January, it will simply not be possible for Howe to go out and expand the wage bill by bringing in the two or three players which, common wisdom suggests, are required to turn Howe's team from mid-table floaters to genuine promotion contenders – certainly without first cashing our chips and selling Rodriguez.
It is not an easy call. But with both promotion and relegation unlikely, there is a strong argument that to sell Jay now, with eighteen months left on his contract, represents the best opportunity to maximise his price-tag. And if the proceeds can be used to support Howe's continuing efforts to build a leaner, more efficient squad which can beat the system and compete, then perhaps selling our crown jewel for the right price is the sensible thing to do.
It sticks in the claw to say that; Jay is the finest talent that Burnley has produced in my lifetime and the instinct of a football fan is to want to watch such a player develop for as long as possible.
But we must get used to nurturing and selling once more, because we have no option. Football is changing far too fast, and the balance is tipping further towards those bigger clubs: as well as marking further imbalances in the transfer market, 2011 was the year in which the ability of smaller clubs to develop their own talent was dealt a mortal blow by the implementation of new rules forced through by the Premier League.
And as the game tilts forever further in favour of clubs from bigger towns and cities with greater support and corporate revenues, we will be increasingly unable to resist decent offers for our players. We will be forced to duck and weave; source players who have fallen through the cracks or dropped out of the system, or who are disaffected or out of favour at their clubs.
Which means that all Burnley supporters will need to be realistic as to what the club can achieve in 2012 and beyond, both in the transfer market or actually on the pitch. Taking delight in finding ourselves in comfortable upper mid-table may need to become the norm.
If that is not the most positive note on which to end a year, then console yourself with the thought that Howe's young team are good to watch. The dreams may well prove to be out of reach, but watching this young, creative team develop should provide a pleasure all of its own. It may not be as exhilarating as promotion, but nonetheless, it should be fun.