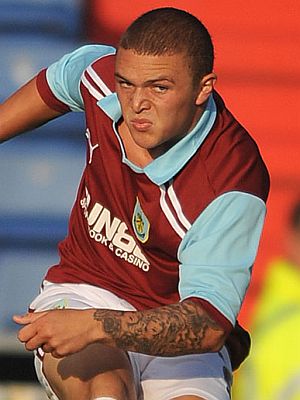 Kieran Trippier, one of Howe's men
The manager is just 33, we have a new club captain, six players who made over 500 starts between them for the club have left and quite frankly anything could happen over the next 4,140 minutes of Championship football.
Make no mistake about it, this Saturday's visit of Watford marks the genuine start point of Eddie Howe's reign as Burnley boss. He is no longer playing with another man's toys.
Eagles, Mears, Carlisle, Iwelumo, Alexander and Cork have departed, all sent with almost unanimous goodwill. In their place though have come Treacy, Trippier, Mee, Bartley and Austin – Howe's men.
Far from approaching this season with trepidation, fear and nerves, I instead look at it with enthusiasm and excitement.
We complained en-mass about the appointment of Laws, it was a backwards step. Howe is something completely different, his appointment was unquestionably a gamble, but every now and again a gamble pays off.
Howe has spoken at length since he arrived about reducing the average age of the squad, and he's been true to his word. All three of his outfield signings are under 23.
The young manager is giving himself a blank canvas to work from, young players eager to listen and learn their trade. It will be a squad with 'EH' stamped upon it, if he fails he will fall on his sword, but if he succeeds then it will be all of his own making
He wants players at the club that he can develop, rough diamonds that he can polish until they sparkle. He always said that we wouldn't see the best of Bartley and Austin until this season, they need to flourish as their trusting manager has predicted.
Howe knows though that his side will not make progress unless he mixes his belief in the promise of youth with the time-served knowledge of an old head or two, and he's been very careful to retain a strong spine.
Jensen, Duff, Amougou, McCann, Marney, Paterson and Rodriguez remain to act as the nucleus of a team in transition.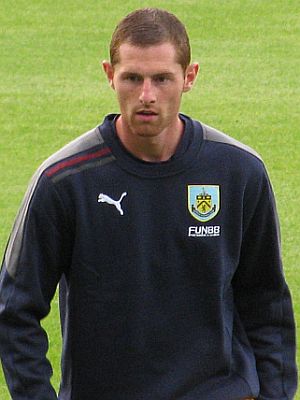 Captaincy could be the making of Chris McCann
The decision to hand the Captain's armband to McCann could prove to be the making of the Dubliner.
The accusation levelled at him before injury robbed him of the last two seasons was that he went missing in games, matches would pass him by from time to time. As Captain he cannot allow that to happen.
Blessed with a height, power and a terrific left foot, this is McCann's chance to make up for lost time.
A young captain acting as the on-field lieutenant to a young manager, how can it not excite the watching fans?
Mee will unquestionably be compared to Gary Cahill, and if his pre-season performances are anything to go by the comparisons with the former Aston Villa loanee may not be too far wide of the mark.
The emergence of Alex MacDonald as a genuine contender for a starting place is yet more cause for encouragement.
12 months ago I was one of those who doubted Rodriguez's first-team credentials. Now I sit in a new home shirt with his name emblazoned along the back, a season is a long time for a young footballer and there is nothing stopping Alex from having a similar impact this time around.
Following Burnley has been a turbulent experience over the last three years, but with a new season on the horizon we have reason for optimism.
This time two years ago FourFourTwo magazine predicted that Blackpool would be relegated from the Championship, we all know what happened to the Seasiders that year.
We can all speculate as to how this season will go, I'm fortunate enough to get the chance to explain my views, but the truth is that none of us have got a clue what will unfold this season, that's the beauty of it.
I am an optimist and a dreamer, some may say a fool, and although I'm far from predicting that we will roar to the Championship title in May, I do think what we are about to witness may well be worth watching.