We watched the Euros in a place called the Boom Boom Bar on a little island called Meganissi and the waiter knew all about Papadopoulos at Burnley and Michopoulos as well as Burnley's year in the Prem. I'm always amazed at how so many Greeks know about Burnley.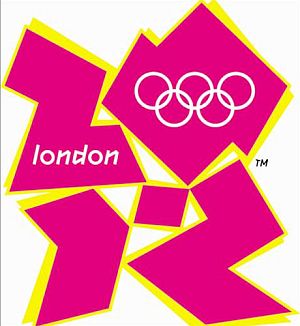 Olympics were magnificent
When we got home what a great programme Bank of Dave was. The line about the banana was one of the great TV lines when Dave munched away on a banana and said he was sorry he couldn't offer one to the other guy because the one he had, 'were th' only one int fruit bowl'.
We endured the John Terry abuse saga, Ferdinand's twitterings but of all the events over the summer the Olympics were magnificent. Yes there were lots of us cynical about the millions spent on it, the corporate sell-outs, and the freeloaders zooming up and down the Olympic traffic lanes but by the end of it I was truly sorry it had all ended. For two weeks we had good news and real excitement and commitment every day, lumps in throats, and the joy of winning. I've always been competitive and this was a chance to revel in it and think unkind thoughts about when I was a Head and heard lame, limp, liberal teachers arguing that competitive sport in schools was wrong.
After all that I switched on the Italy England 'friendly' with some trepidation fully expecting to be bored witless. But it turned out to be a 'proper' game and another win. Italy took no prisoners and it made it a truly competitive game. I actually did worry that I might be bored by football after all the highs of the Olympic medals but the Italy game was a nice reminder that a good football game can be just as absorbing. And at last the will he, won't he sign for Man Utd was settled when van Persie signed. He and Rooney were christened Fatman and Robin within minutes.
And so to Bolton: you could hear the collective gasp as this first fixture was announced way back. What a scandal that it was not on live TV. The taxi guy who brought us back from Manchester Airport, a Leeds diehard thought it was a joke that the SKY game was Leeds and not Burnley. There was a big debate on CM about it not being a total sell-out. But for walk-ons £31 goes through the mental barrier of £30 that some fans will not pay. Sure it's only a 1£ difference but it's a big £ inasmuch once you break that barrier, what's next? It will creep up and up. And dare I say it but last year's football that we saw wasn't exactly rip-roaring, riveting stuff that will have the crowds flocking back.
But more of the same from the opening game and boy they will come back. This was a fabulous game with the perfect ending. We drove over from Leeds (me now working out that it costs £1 to do 6 miles in my old car that is fast approaching the 90,000 miles mark)and I pondered on the unlikelihood of a 3–0 win for Burnley. I wondered too if another dull Burnley game would be a real anti-climax after the Olympics. Tell the truth this was game that kind of snuck up on us and it was only the day before that I thought 'Gawd, there's a game tomorrow'.
It wasn't 3–0 but it was the next best thing and it was thoroughly deserved. Bolton couldn't have grumbled at a 4–0 scoreline such was the number of chances made and the number of times Burnley got the ball in the box. Anything other than a win would have been a real injustice even though Bolton could point to a good opening muffed by Lee in the opening minutes, and a header cleared off the line near the end. Bolton certainly looked good in crisp white shirts and black shorts; as ever the colour scheme making them look twice as big as they really are. But their smart appearance belied the poverty of their play. Where was the pass and move, the old-fashioned wing-play, and the pleasing on the eye stuff so beloved of their manager. From his after match comments it was clear he was far from pleased. As long as Davies was on it was mostly just lump it up to him and sadly it looked like it was time to put the faithful old lad out to grass.
Once the game began it became clear that Bolton were just a mixture of carthorses, one-trick ponies, and one donkey. Meanwhile our brave lads looked like sleek, thoroughbred racehorses for much of the game. Once the tentative first ten minutes were over when football was at a minimum and get-rid-of-it-quick was the only thing on offer, the game settled into a pattern which consisted of Burnley getting the ball, passing it around, creating swift incisive moves, making the openings and chances, and deservedly taking the lead. It's often said a good team needs a good central spine of a centre-back, a midfielder and a centre-forward. But for this game we had two good central defenders, two good central midfielders, and two good central strikers. How often does that happen?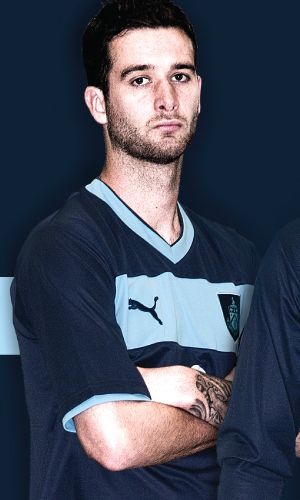 David Edgar was, alongside Jason Shackell, a giant
Shackell and Edgar were giants, McCann surged forward imperiously just like in the old days, Pato was just electric and ran himself into the ground, Marney was everywhere (and unjustly booked for a perfect tackle), Wallace was tireless in support, Austin was a real handful, Trippier had Petrov in his pocket, Grant caught everything and was guilty of only one goof that could have been costly, Mills was superb. And Stanislas – made Austin's goal with a wicked cross that begged to be bundled in for the second goal; and his blistering shot was the catalyst for Burnley's first. And all this was in what seemed like 90 degrees. It must be like this in Brazil all the time.
Shucks and I haven't even mentioned the Bolton manager. It was a red hot cauldron in more ways than one. We debate whether it is time to forget the man and what he did and we should 'move on' as the saying goes. Assuming there were 4,000 Bolton fans there, the remaining 14,000 showed that they would not forget his untimely and costly desertion. They will not forget the classic lines such as 'I'm here for as long as the club want me'. They will not forget the departure of a complete coaching staff. And the irony is he is now in a position that is no better than when he left. Bolton are millions in debt; forget the spin, relegation has hit them hard. It will only get worse if there is no immediate return to the Premiership. And Chairman Gartside, as he was with Megson, will be pragmatic. There is no sentiment in football. Coyle like all managers is expendable if success eludes them. Coyle worked a miracle at Burnley but on today's showing there aren't the same 'warriors' at Bolton that he inherited at Burnley.
And so the boos and jeers rained down on him mercilessly as soon as he appeared. They were strident, ear-piercing, ceaseless and relentless; just as loud at the end as they were at the beginning. When he left in mid-season he truly hurt us and if he thinks that time heals he is sadly mistaken. Time has indeed passed by but what was demonstrated today was the fact that whenever he brings a team to Turf Moor, he will be assailed by the voices of those who still feel so let down. I might be wrong but was it Stan Ternent who once said if you kick one person in Burnley everybody hurts.
And I haven't even mentioned the plane that flew overhead, not just once but several times with the banner that read: JUDAS COYLE – YOU REAP WHAT YOU SOW. I refuse to believe that Owen Coyle could have sat in that dugout, and heard the hostility of the reception he got, seen the message on that banner, and have been unaffected by any of it. And then came the piece de resistance at 2–0 down - the cries of, 'You're getting sacked in the morning'.
His own Bolton fans gave it large in the opening exchanges but were soon quietened. He has taken them to relegation. He has led them to the Un-promised Land of the Championship. Remember how they called for Megson's head on Boxing Day 2009 at Turf Moor? They will turn on Coyle soon enough if things stay as they are. 'What goes round goes round,' said wise old Stan. It sure does.
If the support was so terrifically passionate and sustained through the game, then so were the players. There was more commitment, effort and passion from Burnley in this one game than any six of last season's put together. Was it just that Bolton represented a 'scalp'? It wasn't as if this was Coyle's 'old' team out to prove a point. This was Eddie Howe's team and creation. Is this therefore a collection of players who might just surprise us this season wherein there is the elusive chemistry that makes a real 'team'? Of course it's only game 1, but if this level of play and desire is to be the norm; we've witnessed it once, so we now know what they are capable of. The work-rate was phenomenal; the blocking of shots was constant, the tackling was superb; they threw their bodies on the line when it really mattered. You cross your fingers that players stay fit and don't accumulate yellow cards too fast.
I looked over at one of the Bolton fans' websites. Most of the posts agreed that Bolton were lucky it wasn't more than two; that Burnley wanted a result more than Bolton, and more than just a few were far from happy with their manager. Of course it's the Burnley fans that were on a delirious high on the way home and in the pubs and clubs after the game but as one sane chap pointed out, it can so quickly change. Lose the next two tricky away games and Burnley could be bottom three, seven days from now. And all Bolton have to do is win their next two games, both at home, and all the euphoria will move to Chorley, not something I really want to contemplate. Just sometimes I wish I was more of a glass half full man but I guess I'm just a natural worrier.
So: football is back – and how…! Olympics – who needs 'em?