We weren't entirely incommunicado; Mrs T had her IPad and just down the road there were two sports bars forever tuned in to Sky.
But just before we went away I got a bit of a shock. I found a blog that poked a bit of fun at our gaffer, Sean Dyche. I was aghast. The website was called Anorak. The writer called himself Angry Red Robin. That same day I'd also come across the Harry Pearson blog site, glanced at it, rolled off the swivel chair in fits of laughter within seconds reading his observations on all manner of things and immediately favourited it. (The First Thirty Years are the Worst if you're interested).
So: coming across the Anorak site and the little bit of fun-poking at Saint Sean I must confess I chuckled again after the initial shock/horror wore off. The theme of the short piece was the language of punditry, but then came the observation that the Burnley manager too was a prime example of how the language of football is changing. The word 'group' is now established in the lexicon. Alignment is strongly established in the Sean dictionary. But Angry Red Robin pointed to another new term that intrigued him (well new to him at least), the words market-leaders.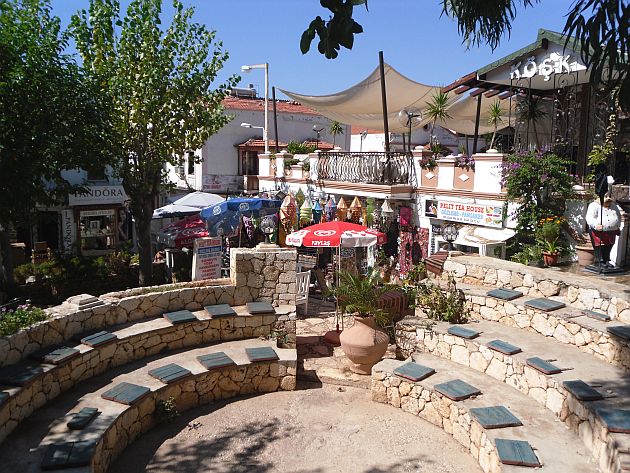 What he meant of course were the division's top teams. In fact, we'd seen it from Sean D before, last season. The newest words this season were 'variance' though I can't recall the context. Then after the Palace game he talked about the ying and the yang of taking penalties. It was in fact our once upon a time hero, Owen Coyle, but now villain, who used the best word I'd heard for a while when he arrived with the word 'panache'. He wanted his new team to play with 'panache.' Brilliant, I thought, and I was impressed. 'Channels, transition, phases, units;' I've had to learn what they mean. You never heard this stuff in the 50s, 60s, and 70s. We used words like dribble and get-stuck-in. I'm privileged to know what an inside-right is and a ball-playing wizard.
So: when I re-read the Man U programme and came across p75, the Youth Development page, I saw exactly why I was so pleased to get away from teaching. Being a Head, the world was filled with jargon and paperwork and burgeoning piles of paper qualifications. You could be an absolute dimbo, the worst teacher on the planet; but, you could have the gift of the gab, a head full of jargon, a file filled with certificates and course attendances and diplomas, and the education world was your oyster.
So I wondered if this was the way football is going. They have this thing now called the Elite Coach Apprenticeship Scheme. For the course (two years) there is a 'designated coaching cell.' I wondered if this was somewhere in Armley jail? There is a Coach Mentor, a Master Coach and a Professional Skills Mentor. And then a phrase cropped up that took me back 20 years and reminded me why I was so fed up to the back teeth with teaching. It was the phrase 'good practice', as if to suggest that there was only one 'right' way to do things. In the new football world, support, observation and evaluation will now identify this mythical 'good practice' and thereby 'coaching behaviours.' And I thought, hang on, we're talking about football here and wished I could show this jargon to Harry Potts, Jimmy Adamson, Bill Nicholson, Danny Blanchflower, Bill Shankly, Brian Clough et al and ask them what they thought.
We came to loathe the phrase 'good practice' in Leeds. It was promoted by an elite group of Advisers who thought they knew it all. Promotion hinged on it but common sense went out the window. A template was laid down by these people who decided what was right and what was wrong and the damage they did was appalling. So: reading p75 took me back 20 years nearly and I could only think now where have I seen and heard all this before.
I also wondered what the good of education is anyway when the England captain, our Wayne, after the squeaky 1-0 win over Norway uttered the immortal line after the match:
'The plan was to win the game n' we done that.' I could only marvel at the precision and elegance of the words.
This was the match where the one highlight was the final whistle. But good humour was restored the next day with a trip to Le Bistro des Amis in Skipton for a splendid lunch. Chef Patron Luc Daguzan is the guy who rattles the pots and pans. You could say we had an extended lunch but that was only because our jolly waiter on the day dropped the first course all over the stairs on his way up to us. Did I hear the word 'merde'? The deli downstairs sells wonderful cheeses. Someone was just opening the fridge door and the wonderful fromage smells that came out were strong enough to stop an elephant.
We stuck to the Menu du Jour and settled on a trio of French sausages on sauerkraut, followed by Beef Bourguignon with pomme puree (or mash as we call it in our house). It was all tres bon.
Kalkan was hot and sunny. It was in the 40s on some days. They'd had 2 hours rain since April. So at every opportunity I taught waiters and shopkeepers that we always say 'Turned out nice again ant it?' when it's warm and sunny. If by some chance you ever end up there and a bloke called Mehmet, Yusaaf or Cemel sees your Burnley shirt as you head down the steep and narrow cobbled main street lined with shops and restaurants, and says 'Turned out nice again ant it?' I'm afraid it's my fault.
We did a lovely lazy-day boat trip. The captain must have been in his 90s and had once been a submarine captain (he said). He told us this and then spent the afternoon shouting "DIVE, DIVE." It was funny the first time but wore off a bit. In the winter he returned to Istanbul to play clarinet in a jazz band. You meet the most fascinating people – an underwater clarinettist is a first for me. I asked him could he play I'm forever blowing bubbles.
Kalkan restaurants are plentiful; the Baharat, Alternatif, Olive Garden, Akim's, Issos, Kosk, Fenners, or the Sunset, just a few of them. The food is exemplary. But Monarch – ugh: on the flight out, starving, I chose the Bacon Panini. Never again: suffice it to say this is inedible and life-threatening. Do not under any circumstances ever ask for a Bacon Panini on a Monarch flight. There is no known cure if you somehow manager to finish one off. Mine would have gone out the window, if I could have opened it. 'Is it supposed to be like this,' I asked the stewardess opening one up. She nearly passed out at the sight of it. I took that as a 'no.'
I felt haughty and superior on matchday. There are four apartments in the block where we stay. In one was a Leeds supporter we'd met last year. And into the other came a Huddersfield supporter. Both were none too chipper about the respective state of things. As luck had it, the day before we left it was Leeds versus Huddersfield at Elland Road and both settled on sunbeds by the pool with beers and an iPad between them. The Huddersfield fan was emphatic that Burnley were an example to all clubs with limited budgets, that anything is possible; that if Burnley could do it, why not Huddersfield. By halftime he'd abandoned all hope of that ever happening.
I, of course, told them with as much disdain as I could muster that their game was of little concern to me because, as well we know, WE are Premier League; albeit by the skin of our teeth, as we sit in the bottom three with a rock solid defence but by all accounts a less than potent strike force now that Ings too is absent. 0-0 draws they might have been while we were away but it made good reading on the websites as folk stuck by the team and praised them highly for the determined displays that deserved more than just the single points.
A story was doing the rounds that Sean D emphatically told one supporter he never looks at Clarets Mad because he doesn't do negatives. But, at the moment, despite the lack of a win, the positives and good comments far outweigh any negatives and from faraway Kalkan it came across loud and clear. CM is just like going into the pub and talking football. It's all opinions and despite the bottom-three place there is currently little negativity. The positive stuff that people were writing about Heaton, the back four, Marney, Jones and the Jut, plus the clear spirit and teamwork was widespread and lavish. With Burnley having kept three consecutive clean sheets it was funny listening to Alan Curbishley on SKY bemoaning that defending was now a lost art in the Premier League after he'd seen Liverpool let three in against West Ham, and Man U lose 5-3 at Leicester.
Lazing by the pool it was inevitable that thoughts went back 12 months when we were away in the same place, there were 5 wins and the foundations were being laid for such a remarkable season. The gap of 12 months only served to emphasise what a terrific time it was. Of course we clenched out buttocks, bit our fingernails; we could never relax until about 5 minutes before the end of the Wigan game. Several players pinpointed the 1-0 away win at Bolton being the moment they realised that they could go the whole way. Sean Dyche left it a bit later until the win at Blackpool.
What if we'd known in advance what the end would bring? Would it have made it more enjoyable; or is the not-knowing and the nerves part of the enjoyment? For me, it was the Watford game when I thought for the first time we're gonna do this. Backs to the wall, five key players missing, a goal down and just minutes to go; and then Arfield got the draw.
Burnley news out there in Kalkan was plentiful. Mrs T had her iPad. There's no shortage of newspapers in the shops for you to read with your breakfast at Fenners by the delightful harbour. The Times was surprisingly the cheapest paper out there with a big chunk devoted to the Palace game. Not that Burnley got much of a mention. It was mostly about Zaha and his return. But the bit about Burnley was fair comment (one para to be exact).
'They are a team learning the Premier ropes as they go along and this accounts for their cautious demeanour. Watching Sean Dyche's side is like watching a couch potato forced to an outward bound course. They take tiny steps, take their time and keep it tight which has meant they have kept 2 clean sheets but scored just the one goal but scored just the one goal.'
While we were out there, the news that at the June end-of-year accounts there was a loss of approximately £8million caused barely a ripple. This is normally the kind of thing that sends websites into near meltdown. That it was down to wins and promotion bonuses this time made it quite palatable. If there was any surprise, perhaps that in itself was a surprise. Early in the season Clive Holt in an article published by CM had already revealed that win bonuses were already upping costs and it wasn't rocket science to suppose that the club's bean-counters were a little taken aback by the wins that kept on coming… and coming… and such relentless success wasn't really budgeted for.
For a few hours Burnley were out of the bottom three after the point gained against Sunderland. What happened next was further proof that making predictions in football can be such a waste of time. West Brom were away at Spurs and Crystal Palace were away to Everton. Two home wins for sure and Burnley would stay safely out of the bottom three. Mouths probably dropped wide open in many a Claret house when the final scores came in with wins for the two away teams and Burnley slid back down again. It's almost perverse. Here is a team unbeaten in three, the second best defensive record in the division, and down in the basement.
Nice to be back home. Woke up this morning and looked out the window. Sun was shining. Turned out nice again.