The airwaves hummed. The debate raged. Two weeks ago I'd no idea what a tweet even was.
It took me a month to learn how to boil a kettle. Texting took me ages. On-line banking I fathomed a couple of months ago but I think I also hacked into Kremlin files. If the computer blinks I shout for Mrs T. I am, in truth, a dinosaur and even now have no idea how to copy and paste or put a link on a messageboard. It's not that long since I used to humph and say, "I don't need a mobile phone." And I still haven't read a Harry Potter book or seen Kramer versus Kramer.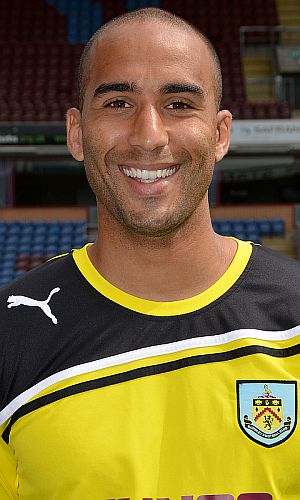 Coventry could have been 3-0 up but for Lee Grant
But thanks to commercial needs, that is to say the need to sell some of the books that fill the garage and block the doorway, I decided I really ought to master the art of been a tweeter. It also suddenly dawned on me it's a damned sight cheaper than doing a mailshot x 250 when buying 250 second class stamps needs a mortgage. Not since I learned to swim have I felt such a sense of achievement – AND how nice to be able to do something that is a fog to Mrs T. She was full of new respect, which is something that doesn't happen very often. When I tell people now that I am a tweeter, some look at me as if to say; "Good Lord surely not." A bit like in the old days 50 years ago when you kept it a secret that you watched the infant ITV (It was called ITA then if I remember rightly or Commercial Television), or you read the Daily Herald. But others look in admiration clearly thinking, "Boy is this guy cool."
Apparently Brendan Flood has been a tweeter for some time but things came to the fore with the revelation that way back in January 2010, when he whose name shall not be spoken left, Lambert was first choice, then Grayson, O' Driscoll and then Brian Laws. The other revelation was Steve Coppell wanting a million whether they stayed up or down at the end of the season. Brendan poked a bit of fun at him observing that the guy who wanted a million was now at Crawley. Karma.
But was it all brand new news? Most of it was in Entertainment Heroes and Villains; the name Coppell was leaked 12 months ago if I remember rightly. Lambert I can't recall if that had already been heard in connection with the replacement of Coyle. It was certainly no secret he was pursued when Laws was dismissed. But, the debate wasn't so much about the names that were out in the open, but more to do with should a director be tweeting stuff like this? In the claret corner one group shouted "this is undignified and unbefitting a director." In the blue corner the other group said, "This is excellent, it's communicating with the fans." Damned if you do, and damned if you don't.
One website raised the question of "why now?" Was the timing in any way related to Brendan Flood's perceived pursuit of the chairmanship of the club? Was it in some way an attempt to distance himself from the Laws appointment via the suggestion that others were higher up in the order of preference? Probably Deloitte and Touche are the best scapegoats. We always called them Deloitte and Tosh. One thing is for sure, as one by one the candidates dropped out Brian Laws must have thought it was Christmas and a lottery win all rolled into one. Only the Easter Bunny was missing.
After the thrills of the win over Brighton and then the spills of the win at Doncaster it was back to earth with a dull thud at home to Coventry. For the first 15 minutes Coventry did as they pleased and but for Grant could have been 3–0 up and game over. You knew from the off that this was going to be an insipid, lethargic display from a team yet again down to the bare bones. I looked at the squad we had on offer and again thought "please tell me what we've got to show for our £32million parachute money. And yet somehow from the first move put together Burnley took a 1–0 lead with a fine Austin header from a Wallace cross. I suspect most of us sat astonished at the sheer unexpectedness of it.
Sadly it was another game where it was more interesting to read the programme or admire the distant views of far-away hills and moors. Sometimes you can catch sight of a little DMU finding its way along the line that heads to Cliviger and then Todmorden. Sometimes there might be plumes of black smoke and you wonder if someone has set fire to their house. Sometimes the noise of a pigeon's wings flapping in the stand roof above wakes you up from your drifting mental rambling and you remember there's a football match (I use the term loosely) in front of you on the pitch below).
The word 'tedious' could have been specially invented for this game. Yet there we were improbably winning 1–0 and thinking with four more wins there was still just this outside chance of 71 points and an unlikely top six place. Sometimes we are so daft with our football dreaming you couldn't make it up.
Oh I forgot, the match: Coventry were all neat and tippy-tappy; but other than that first 15 minutes I can't remember any time they had Burnley under pressure; plenty of possession but threat nil. Until, on came their beanpole centre-forward Clive Platt. I thought names like this were reserved for things like the window cleaner in Coronation Street or Eastenders. But no, this was a lad who came on and transformed the game. Edgar and Duff who by the time of his introduction were snuffing out any Coventry forays, immediately seemed to turn to jelly. Platt then won everything that was going. Inevitably he scored an equaliser with a perfect header from a good cross.
After that the game petered out, although you could argue it had never even petered in. Boredom became almost rigor mortis. Thoughts of "what's for tea" took over and holidays in the sun. Coventry made a triple substitution, lucky them to have enough players. Burnley for some reason took Marney off. Up until then he'd been the only one to show some fight. If he was the snap, crackle and pop; the rest of them were pretty much the Sugar Puffs. Too many players did what one might describe as "nowt". Stanislas woke up round about 4.30. The Bartman who had replaced Marney careered about like a bull in a china shop, doing a cameo impression of someone who might be in need of the win bonus.
The referee left the biggest impression with three crass decisions. A Coventry defender climbed all over Austin in the box to win the header, blatantly holding him down with his hands clearly on Austin's shoulders; nowt given. Stanislas burst into the box, powered past his man, brushed him aside, (honestly he did, I had to blink) was set up for a shot or cross but the referee blew for an imaginary foul when the defender went down. Platt who had already been booked for a forearm smash on Duff later petulantly kicked the ball away over by the Bob Lord after a decision that wasn't to his liking, should have been booked again and thus red-carded – but wasn't. Yes folks, it was just one of those dreadful days.
And then the most amazing thing of all; not until we read the reports the day after did most of us know that for the last 15 minutes Coventry were down to ten men. Someone went off injured and by then they'd used all their subs. From what was going on and the inertia on display you'd have thought it was still 11 versus 11 although in this final period Burnley did fire in a smattering of long range off-target shots and their keeper made a couple of decent saves. Mercifully there was only three minutes extra-time. Thankfully it was sausage and mash for tea with chocolate pud and custard for afters.
I have this thing about 1–1 draws. At least with a 0–0 you've kept a clean sheet. At least with a 2–2 you've seen four goals. And if it's 3–3 you've probably seen a classic. But 1–1: I hate them. I can't see the point of them. It's a scoreline that too often screams out "boring." Burnley 1 Coventry 1 unfortunately provided the scientific proof. Chatting to someone before the game I heard a disturbing story that somebody who knows somebody who works in the ticket office said that fewer than 7,000 season tickets had been sold so far. If that is true then you only have to look at games like this to know why.
We used to go to Leicester and year after year nick a 1–0 win. In the days of early 60's pomp and glory we'd go there and win 6–2 with displays that had even the local doffing their caps in admiration. But, in the now of today it didn't quite work like that, and last season it was a 0–4 stuffing.
This time we might well have nicked it 1 – 0 and possibly even deserved to when Charlie Austin rose like a salmon to head a fine cross against the post. It then rolled across the goal to hit the other post. Sadly it was defender Bamba who got there first to prevent Austin prodding the ball home.
Like many others we managed to watch the game on a live website stream. It wasn't perfect – lots of buffering and freezing and every now and then a message came up to say the copyright holder was blocking the picture. It would disappear and then flicker back into life again. From the shaky pictures it looked like Burnley did well in the first half and made chances but in the second were slower to get into the game. There was a claim for a penalty when a defender handled. At no point did it seem like Leicester might score and sounded like they were booed off at the end. This was a team fancied to be one of the top teams of the Division but take Nugent away and there was little evidence of how or why, despite the money they've spent and wealthy owners.
Three things made oi larf. First when the commentator remarked that Stanislas looked tired when he went off to be replaced by McQuoid. Clearly he didn't know that this is how Junior usually looks. The intermittent pictures didn't hide another of his bland performances. Secondly manager Pearson grumbling that all Burnley did was to try to stop the play. I think you might find Nigel that this was the buffering and the streaming. Thirdly, the Leicester groundsman is called Mowe.
Meanwhile after the weekend games we all waited in hope that Blackburn or Bolton will join us next season. One of them must surely be doomed now that Wigan had another miracle win – this time at Arsenal. Blackburn looked to be the favourites for the drop, such a shame. There was talk on the message-boards of hiring a plane to fly over Ewood with an appropriate message. Let me know where to send my donation.