"Come on dear," I said, "it'll freshen the place up a bit."
"I don't doubt that for a minute," she said, "but I'm not having pictures of Jimmy bloody McIlroy over the bed."
I felt similarly chastened when she caught me cutting Blackburn Rovers clippings out of the papers this week. You too may think that's rather sad; but what a lovely way to finish off my Burnley scrapbook for season 2011/12 is what I thought.
And that's when I had the daring idea of hanging Burnley pics in the bedroom – there's actually nowhere else in the house and my Burnley stuff is overflowing. The garage is full, the wardrobes are full, and the garden shed, the spare bedroom and certainly the office. You can't move for it.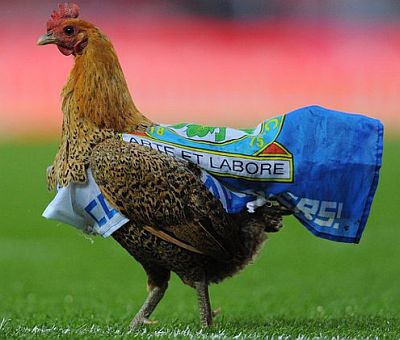 Anyway: the papers were full of Blackburn Rovers stuff after THAT game when Wigan put the boot in and dumped them in our street. Both of us sat glued to the spectacle rather like folks used to sit and watch those games in the Coliseum hoping for a bloodfest. I can't remember when I enjoyed a game so much and it wasn't just the result, or the chicken that someone let loose, or the deliciousness of the Wigan goal at the death; it was just as much seeing the portly David Dunn, now beginning to resemble the first stages of Humpty Dumptyitis, being substituted and trudging off.
Surely the minute those Venkys took over even the dimmest supporter must have realised that this could only end in tears for Rovers. Joke isn't a big enough word to describe things. Joke for us that is, but tragedy for them (them being the faithful Rovers supporters) seeing their club on the brink of implosion.
Even some Indian journalists have written scathingly about the Venkys (not quite all, some think they're wonderful), their lack of football knowledge and experience, and allegedly not knowing there was relegation (which you can well believe). And then there was the long, long letter that the deputy CEO wrote to them in December. Boy, it was so long it was the War and Peace of letters. He sent it in December, they sacked him in May. I have this suspicion it took them four months to read it, it was so long.
It was a fascinating evening at the club on the night of the pie and peas Orient celebration and I couldn't help thinking that night how ironic too that their relegation was confirmed so close to our own Orient anniversary. 25 years ago (for those who are young enough not to have any idea of the seriousness of how things were then) Burnley might well have gone out of business the history books say. Within 12 months Blackburn could well be in a similar state, not because they might be about to drop out of the bottom division; but simply because (who knows) they could be doing do a fair impression of Portsmouth.
25 years ago the Burnley were so hard up the team captain used to drive the club coach and the gate money from the Orient Game itself paid the summer wages. The wage bill was just £5,000 a week which today would just about cover Balotelli's weekly clothes bill. Clive Holt told the story that he took his wife out for a meal that night after the game and as they talked about the events of the day and how bad things were, just for daft Clive quipped something along the lines of, "Well never mind we'll get to Wembley next year."
And 'ecky thump, they did, when they played Wolves in the Sherpa Van Trophy Final in front of 80,000 people.
George Courtney was referee for the Orient Game and he was there at the celebration evening. He told a lovely story about Bob Lord. George was refereeing a key game at Turf Moor and when he went into his changing room he found a selection of meats for him to take home afterwards – joints of beef, chicken, sausages, chops and stuff, a sort of football welcome pack. Alas he had to award a penalty and Burnley lost the game. Returning to his changing room after the game he opened the door to see that all the meats had been removed (by Hilda Lord he suspects). Not only that when he got out of the shower he discovered the towels had been taken as well.
I guess we can look back and laugh now, but it was no laughing matter then, and that's just what Rovers fans are facing now. For the genuine, loyal fans that have followed that club for years, you surely must feel a genuine empathy. It wasn't their fault the Walkers Trust sold their club to the Venkys, it's not their fault their club is such a shambles now. On the other hand you could argue I suppose that they enjoyed the Walker years of buying a title and looked down their noses at us; so now deserve everything that comes their way. You could argue that they haven't done enough to vent their anger at the Venkys themselves and instead have made Kean the patsy. But then you ask just what planet is this guy from? Is he for real? He described them as having taken a massive step backwards so they could now look forwards to exciting times; which sounded to me like something straight from the Cameron manual on how to talk claptrap.
But; sympathy bit over and done with, what a joy it was to see the 'mighty' fallen and our neighbours wondering quite what to do next and would they have a club in 12 months' time? I'm sure they will; by and large football clubs have a way of lurching along and surviving. We found that 25 years ago, but in our case there were committed genuine Burnley fans in the boardroom to prop the club up, although tis true, the props might have been a bit creaky. In contrast Blackburn has the Venkys whom you genuinely wonder if they have any idea of what they have bought and what they are doing with it. They were going (if I remember rightly) to fill it with Indian footballers who they would discover in India in a TV reality show. They were going to sign Ronaldinho but ended up with Goodwillie. Didn't one of them say he knew all about the Premier because he watched it on TV a lot? Can you imagine having these people sitting in the Burnley directors' box on a Saturday afternoon under the blankets?
But next: part two of the gloatfest came on Sunday May 13xth. As if it wasn't wonderful enough to have Blackburn to snigger at; there was Bolton Wanderers too. With the situation being what it was they HAD to win at Stoke, unless QPR could get an unlikely point at Man City. At one stage it looked as though neither of them might end up in the bottom three, so just having Rovers go down was good enough. Perhaps both of them was just too much to ask of the football gods.
Until a few minutes before half-time it looked as if we would have our wish granted with Stoke winning 1–0 but then Bolton equalised with a freak goal as a Huth clearance clattered into Mark Davies and in it went. OK we thought surely they won't score a second; but they did and all this was before half-time. It just had to be Kevin Davies this time.
Simultaneously Man City scored to go 1–0 up against QPR. Any idea of QPR somehow scraping a point and making any Bolton score irrelevant evaporated. Not even the thought of a roast chicken dinner with all the trimmings cheered me up at 3.45; Bolton out of the bottom three and QPR IN the bottom three. Gloom descended.
But 4.15 there's a shout from the TV room, "QPR SCORED." Missed it, how in God's name did they manage it? QPR out of the bottom three and Bolton back IN it. Surely it can't stay like this? Probably not: 57 minutes and Joey Barton sent off; advantage City. But still Bolton in bottom three and Man U top of the Premier (or the "Barclays" Premier League as Coyle calls it all the time as if he's on some kind bonus for mentioning it). They call it product placement. I've tried it in some of the books wot I have writ… but nobody is falling over themselves to pay me a bit extra for mentioning things like Zappit Verruca Remover and Lactulose.
Back to the game and City hurl themselves at QPR. Somehow QPR keep them out. The minutes tick by and there are no good news updates from Stoke. What an end to any season this is. QPR hump, lump, hoof, wallop the ball anywhere but then… but then… they bloody SCORE again… down to ten men someone bursts clear wide left, hurtles towards the by-line, crosses superbly and dear God there's someone steaming in and with a flying header scores a superb goal… Me and Mrs T are jumping with glee… can we be watching the impossible… surely it can't stay like this… QPR OUT of the bottom and Bolton still IN it. SKY Sports say that Bolton fans can't believe it… neither can we.
4.30… no change… 4.35 panic clearances, deflections, hacking it anywhere… Man U fans probably disbelieving and praying… Bolton fans in agony… the madman Balotelli comes on… City must score twice… one way traffic…
Oh my God yells Mrs T Stoke have a PENALTY… I'm in the office typing away… Stoke SCORE… I'm yelling YEEESSSS… fists clenched and ecstatic… Bolton staring at the abyss… Britain's Got Talent the night before was magnificent… this is even better.
82 minutes… Man U at this point champions… City fans heads in hands… some crying already… 89 minutes… little grandson wants to watch Cartoonito… no chance…City fans distraught… still 2–2 at Stoke… a rare QPR attack takes some pressure off… a miracle Kenny save in the 90th minute…
WHAT! YOU ARE JOKING…Five minutes extra time… Hell and damnation …and City score… 3 minutes extra time remaining… 4 minutes at Stoke… PLEEEEEEZ let things stay like this… Cut to Man U happiness at Sunderland… and at the same moment… oh no please no… but City SCORE to go 3–2 up… scenes of ecstasy… from tears to joy in a second… can it stay like this… can Stoke hang on and make our day… has there ever been a final day like this?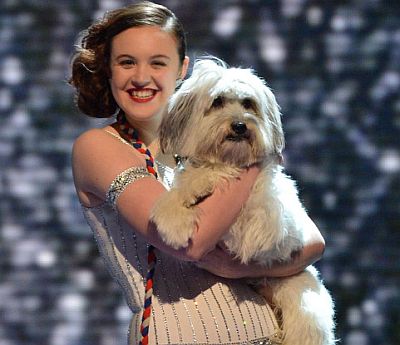 As long as Bolton go down who cares who wins the Prem… and then… at last… at long bloody last… final score from Stoke its 2–2… BOLTON ARE DOWN… COYLE IS DOWN… GARTSIDE is DOWN and all those fans who chanted for Coyle to replace Megson at Turf Moor at Christmas 2008 are DOWN, DOWN, DOWN… you get what you ask for in life… karma… a wonderful afternoon and a bottle of fizzy to celebrate the double… oh to be able to see inside Coyle and Gartside's heads… £100million in debt… 12 players out of contract… none that would fetch more than ten bob… it couldn't have happened to a more deserving club. There is a God after all.
The big question now will be, will Coyle know that he is no longer able to garble on about the Barrrrclays Premier Lig in every interview … will he refer to the Championship as the Npower Championship at every opportunity. My mind wandered back to the images of the first Press unveiling at the Reebok. Didn't he say something about looking forward to bringing the good times back to Bolton? Gartside gushed about his new manager and looked like the cat that'd just licked all the cream; penny for your thoughts now, Mr Gartside?
And Pudsey won BGT… could life be any better than this?
Oh yes it did, we watched it on Match of The Day. It was even better. Was this not the perfect Sunday?