Boy it hurt but being brave and manly I never bothered too much; didn't tell the Mrs until she noticed I was grimacing as I changed gear in the car going home.
Next morning it was up like a balloon but you soldier on. Well you just do, don't you. We men don't make a fuss do we? We get this terrible man-flu and never even mention it. Anyway having wondered how I could sue the club and make a few quid, I gave up on that, it was after all my own fault, plus which I'd rather they spent the money on new players – which they did on Michael Keane with rumours circulating that it was for just £2million. If this is true it must represent the best deal since Jack swapped the cow for the beans.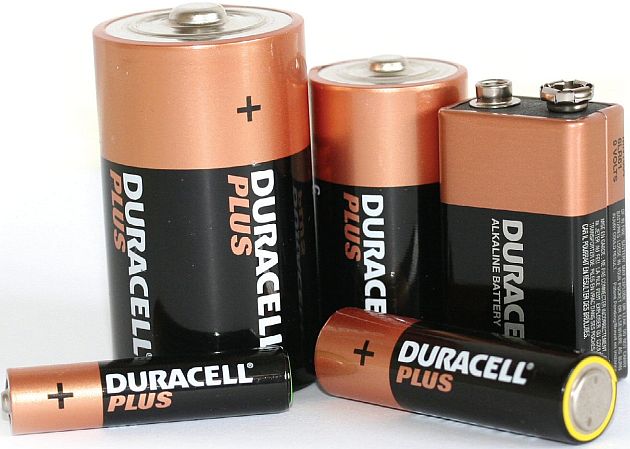 Weeks later after the trip and still suffering, Mrs T packed me off to the Docs to get it sorted. I don't often go up there, always full of old folk, people coughing, sneezing, toddlers crying, Leeds United supporters suffering severe depression, and the morning I went was no exception; in fact it was even more entertaining than usual when one old dear, deep in conversation with another old dear, confided that she was having problems in the downstairs region.
'I've got cloudy water,' she announced. Not only that she fished out the sample bottle and held it high so that everyone could see.
'Ey goodness gracious me,' said her friend, 'that looks just like the wine we had at Christmas.' They both fell about laughing and I thought it wouldn't have sounded or looked out of place in an Emmerdale script. The one with the cloudy water then proceeded to tell her friend a joke:
'This owld feller's upstairs in bed and he's really, really ill and not got long left. But he smells his wife's baking and weak that he is he gets up and staggers down the stairs for a peek… what you doin' up says his wife as he props himself up in the doorway and looks at all the baking, coughin' and wheezin'… well, he says, I smelled the baking and I'm so 'ungry thought I'd just have one of these buns… no you will not his wife says to 'im… they're for yer funeral tomorrow.'
'Oh my God,' said the other one,' sounds just like my 'arry.'
The two old dears roared with laughter at which point my name came up on the flashing screen they've got in reception, whereupon in I went and showed the doc my poorly hand. 'Hmmm,' she thought, 'could be broken,' and referred me for an X-ray which I had the next day at the same place in Otley where Mrs T had been some years ago. That too was memorable. We'd sat in reception waiting and in came a bloke in dungarees, a bush hat and wearing one large green wellie. On the other foot he had a big soft slipper. Except for the furry slipper he looked like one of those hillbillies from Deliverance. He hobbled in with a crutch on one side and his wife on the other propping him up. Slowly and in some clear discomfort he got to the desk.
'I've had an accident,' he said.
'Oh dear,' said the kindly faced receptionist, 'what have you done dear?'
'I've shot myself in the foot,' the bloke said looking just a tad self-conscious.
The receptionist looked at him at first with a straight face but then it became clear she was dying to burst out laughing but somehow she stifled her mirth and spluttered. 'Shot yourself, what do mean, you shot yourself?'
'I was sitting in the armchair cleaning my rifle,' he said, 'and somehow it went off and I hit myself in the foot. I didn't know it was loaded.'
I'm sad to say that most of us within hearing range were covering our faces, creased up with silent laughter. To cut a long story short, if I remember right, a wheelchair and porter was summoned and he was carted away to the department where they treat people who shoot themselves in the foot. It's a funny sort of place Otley; apparently it happens a lot there.
25 years ago Burnley were losing to teams like Gillingham in the old Fourth Division. It was still the era of the Wilderness Years. People like Roger Eli and John Deary and John Francis were there but had yet to achieve hero status as they plodded away in the basement division. Nelson Mandela walked to his freedom. Margaret Thatcher was ousted. The Berlin Wall had fallen; East and West Germany were re-united. The Premier League had yet to be invented. Over the following years Burnley slowly but surely worked their way to stability, the championship, a year in the Prem. And we never thought we'd see another.
But now: there was indeed another Premier League game to play. How times change. Things have come on a long way and sometimes you have to pinch yourself or at the very least remind yourself of the bad old days of games against Darlington, Hereford, Scarborough, York and the like. Now it was January 2015, Burnley versus QPR and Burnley playing to get out of the Premier League bottom three. If the first ten games of the season without a win had been relegation form, the results since then had seen a huge turnaround in points taken because of the immense self-belief the players have that has always remained strong.
Fewer than 7,000 Burnley folk turned out for the numbing Monday night Tottenham cup game with the atmosphere of a morgue. This time there were 16,000 partisan Clarets almost filling their three sides of the ground for the first of the month's games that could see Burnley climbing to mid-table comfort if things go well. What a difference. The day bitter, the wind biting, with an edge that felt like it could cut you in half and gusts that blew the ball backwards several times in the first half. Pints and pies, hot dogs and hot chocolates flew out of the kiosks. And what a game; it was a credit to every player who took part, none more so than George Boyd.
The statistics that Boyd is accumulating are astonishing; the number of tackles, the number of sprints, the number of interventions and the number of kilometres run in a game. And the QPR game was another example of his performance levels. He is a manager's dream. He was deservedly MOTM, in one corner of the field one minute, in the other corner the next, attacking one minute, defending the next. In the last 10 games he has covered 128.5 km. There was no goal for him this time. The goals in this game went to Arfield and Ings.
For the first time this season Burnley scored more than one goal at home. The first from Arfield was mesmeric. If this had been Sanchez of Arsenal said Dyche it would be shown on TV 1000 times. But this was Burnley so it would only be shown twice. Arfield collected the ball on the touchline and weaved his way in and out of three defenders, nutmegging one of them on the way, skipping past the last and then curled a low diagonal shot into the far corner. Redknapp bemoaned his defenders but in truth they were just turned inside out by a player who had the beating of them with a ball that did everything he wanted it to do. It could well be up there for goal of the season.
The second goal by Ings was again a piece of instinctive individual genius. Barnes lobbed the ball over the defenders. Ings controlled it with a soft caress, and then jinked by one player, then another, in a space not much bigger than a sixpence, before stroking it home into the same far corner again. Much is said at the moment of Ings' urges to take the ball on and on when a pass would be the better option. Much is said of his hogging the ball, trying to beat a player too many, some even use the word greedy. But such is the nature of genius. The football genius, whoever he may be, is by nature selfish, possessive of the ball, wanting to impose himself every minute of the game, wanting to score the definitive goal, wanting to dominate and tease and show opposition players who is the master. But the nature of genius is that it wants to win games on its own, so is always flawed in some way so that it can frustrate the spectator. The tricks and flicks will not always work. Sometimes there will be one defender's foot too many. Sometimes the head is down and does not see the team-mate in a better place wanting the pass that doesn't come. Dave Thomas was half-time guest and in conversation with him some time ago I remember he said that a good first touch was absolutely essential. Ings has this first touch. Ings has that magic first-touch quality and could become a truly great player if he would allow his possessiveness to spot the pass when someone is better placed than he.
Am I right in thinking that after the Arsenal game, when Sanchez was simply outstanding and put his complete stamp on the game that Dyche told his strikers that this is what they should be trying emulate? I wondered then if Ings could rise to this challenge. Is this what he is visibly trying to do now? If he is, well good luck to him. Not everything will come off; but if he can improve further then what a player he will become. Had he come away with a hat-trick against QPR it would have been no less than he deserved.
Taarabt was once the genius at QPR but then put on three-stone, said Harry R, and went AWOL every now and then so that Harry became so exasperated and frustrated by him, he was incensed. But for this game to everyone's surprise he brought him back hoping he would provide that special magic something that was once his trademark. No luck; he was hardly noticeable. If Burnley's marathon man was Boyd once more, then the magician today was Ings not Taarabt.
Barnes might well have scored a third for Burnley to settle our nerves. The ball ended up in the net after a goalmouth scramble but the referee decided that Barnes had fouled goalkeeper Green. If a goalkeeper falls dramatically on his back, legs up in the air, then you can guarantee the foul will be given. Green knew this and obliged. TV showed there was no foul, in fact had referee Mariner been more alert he would have seen Hill climbing all over and manhandling Barnes before he scored. If anything it was a penalty but it was unseen. Alas he did see Marney upend Austin in the box in the first half and awarded the penalty that Austin smacked home to equalise Arfield's goal.
Why is it that some returning players, like Gary Cahill, come back as heroes and stay in our affections? But some do not and it would seem that Austin has joined this latter group. He was jeered and booed the minute he fell. He was jeered and booed in the run-up to the penalty. And he was most certainly catcalled and whistled and abused when he ran to a home corner to celebrate his goal. There is this unwritten tradition that you don't celebrate against your old clubs. Austin seems to be unaware of this. It has not endeared him to his former admirers.
Much has been made of the incessant running of these Burnley players. Are they human, or are they the new Duracell men. They don't grumble; they just do it. It is ingrained in their DNA. They know this is what makes them so damned hard to beat. Against Liverpool they ran a collective 74 miles; how they lost that game remains a travesty. Boyd gets the plaudits for the number of miles covered but what has gone unnoticed is that over the last 10 games, David Jones is not far behind. Third in this list of Forrest Gumps is Ashley Barnes. The three of them are in the top seven Premier league runners with Boyd at number 1. The last 11 games have seen 4 wins, 4 draws and just 3 defeats, comfortable mid-table form. The results at City and Newcastle were eye-opening. The Cup display was the one blip, but even Sean D acknowledged it was a strange game in a strange atmosphere. The team that played against QPR was back to the strongest line-up, the work-ethic was again there for all to see and the fans were back in numbers.
This splendid day ended with even more splendour at the Queen, Cliviger. It was a day to have a rest from pies and on offer were Cliviger 'Gorgeous' sausages. I have to say that I have never seen such fine examples of the English sausage. I have eaten sausages of all shapes and sizes, of all varieties and tastes. I have eaten them from Southport to Sydney, from Southsea to Sarasota, but these were truly magnificent. With mash, gravy and mushy peas, these were simply superb – succulent, sizzling, sensational samples of the butcher's art.
What a warm satisfied glow we felt munching away, and for all we knew, the Duracell Man himself, Georgie Boyd, might still have been out there somewhere in the night , still running, still clocking up the miles, just for the fun of it.