You could feel the lurve…
The funeral could wait however following the sad demise. Stoke and Villa awaited and a chance in the home game to say thanks for getting us to the Prem in the first place and keeping hopes alive until game 36 after every expert in the land had rubbished Burnley's chances from the word go. Relegated by Christmas they said. Out of their depth the likes of Savage and Merson said; by the end they were eating their words and expressing respect and admiration.
'A sad end to a fantastic season,' said one report, a theme that was echoed from Calgary to Jamaica, from Sydney to the Gulf States. 'We'll miss Burnley,' said NBC.
'Down with their heads held high,' headlined the Sunday Mirror.
'To be relegated but fight like lions until the last second,' said Jose Mourhino. 'Moments like that make this country special.'
'A well run club living within its means,' another report said. 'A tonic all season with an old-fashioned 4-4-2, a limited pool of players and a splendidly competitive attitude; the only team all season to play with two up front in every game.'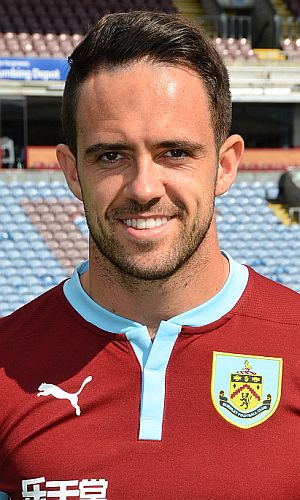 Danny Ings was on fire in the first half
Town, Dyche and players were showered with praise but it still left you thinking and wondering… if only… what would have happened if…
The less charitable might scoff and say, 'if my auntie had 'boll***ks she'd be my uncle.' But that discounts the age-old tradition of fans dissecting a season, or as Dyche expressed it, making sense of it all. There has to be analysis of where things went wrong, what might have been done better, what other resources and finance might have been found. If that doesn't happen, then where does the improvement come from at any club in readiness for a new season?
In any reasoned and logical breakdown you could come up with half a dozen headings. Not one of them would be the definitive single reason although a couple of them might carry a greater weight than others; those two being the quality of summer recruits, and the second being the summer budget given to Sean Dyche that could never meet what Dyche described as inflated prices. Then, there is the question, what went wrong in the January window?
It was after the Leicester game that the board came in for criticism on all the internet sites. But were they right or wrong to allocate only the reported £32million to the budget. It clearly wasn't enough but it's one of those damned if you do and damned if you don't scenarios.
Some time ago Brendan Flood alleged that the club was characterised by caution. If memory serves it was at the time of the Dyche appointment. The alternative appointment might have been Ian Holloway but the club settled on Sean Dyche. Flood tweeted: 'we have five director opinions, some cautious, some ambitious.' His inference was clear. The moderates held sway. That's certainly no criticism; their choice of Dyche was spot-on. We might have been relegated but surely that famous jar on the mantelpiece is far from empty. Maybe there's even enough for that stuffed cat that sleeps on the window ledge in the chairman's room to be sent to the dry cleaners.
Since then nothing has changed save for there now being seven directors, four of whom you would describe as cautious and with a majority vote thereby shaping the club's spending philosophy. But neither is that a reproach. How can it be when there are directors still there who well remember that the club in the weeks immediately prior to Coyle's Wembley promotion, was insolvent and inches close to administration. Four of them propped it up with last minute finance injections. The Wembley win was a gift from the Gods. Without it, at best, draconian and Tory-style austerity measures would have been introduced; at worst chaos, points deductions and maybe a slide down the leagues.
Nevertheless it's a fair question to ask… would an extra £10million in the pre-season summer budget have tipped the scales. Would this extra amount, if it hadn't done the trick, have really bet the ranch with all the parachute payments still to come, especially as it is suggested that the club will post profits in the next set of accounts?
At this level, pots of money and high spending do not guarantee success. QPR, having spent millions but now a shambles of a club, were thumped 6-0 at by Man City the day after Burnley were relegated. I suspect many of us felt a perverse pleasure and satisfaction as each goal was hammered home. Look at their increased problems now that they too are relegated. Burnley have no such complications. Burnley and this superb bunch of players went out battling to the end. QPR just rolled over. Hull too spent millions but with just one game remaining became favourites to go down.
But: minimal spending most certainly guarantees eventual failure and the problem the board now has is how far to back Dyche in the coming campaign. No-one is saying throw caution to the wind and be totally reckless; Ings we assume will go, but there are several players that must be kept, some that must be replaced and a generous budget to find if the club really does want to set out its stall and get back to the high table.
Dyche defended the spending policy under the heading 'No Regrets'. 'There was a collective decision about the spending. It was a market that jumped up to £7, £8m and £9m. How many of those can you bring in before a club is in real trouble? The Board are all Burnley people who care passionately about the club but they haven't got huge bank accounts where they can write off tens of millions of pounds.' Those are Sean Dyche's public words. I'd give more than a penny for his private thoughts. Does he really have no regrets?
Supporters indeed responded, surely there must have been regrets about the lack of signings in the January window when there was money available, and the need for midfield reinforcement was clear. It's said that back in the summer Deeney was available for £12million. It's reasonable to ask was it really impossible for Burnley to find that money, knowing what was to come.
And yet all that would be irrelevant if good chances had been taken when they were there for the taking. You can point to an inadequate budget, poor summer signings, a worse January window, but when push comes to shove you can argue that the reasons behind the relegation were those small football moments that decide a result; a missed chance, a shot hitting the post, a missed penalty, good penalty claims turned down, goals conceded from corners and losing two-goal leads.
The final home game against Stoke City approached at the end of a season when Burnley have been Cinderella at the Ball but minus the happy ending. Yet more kind words had been said about Burnley during the week.
For most teams the moment of relegation is marked with something between regret and rage. Players sink to their knees, supporters hurl insults, and stewards twitch nervously in their tabards. But not for Burnley; for the last 10 minutes of their game against Hull City their fans sang defiantly and when the end finally came the players stood straight-backed and applauded their backing. Burnley are down but not in disgrace. They exit the Premier League with pride. Burnley looked united and determined; it's hard to see how Sean Dyche could have brought more out of his players. Burnley's story is so positive. Behind the sweat and support is a disconcertingly sensible football club. Most newly promoted clubs blow their money on agents, wages and transfer fees. Burnley don't have this problem. The club already has plans in place for an expansion of their compact training centre with money earmarked for new facilities. Their spoils of the first promotion to the Premier League went largely on debt repayments and pitch improvements. Now they have a chance to fund an infrastructure that will serve them well in the future. Burnley gave their best on the pitch, they carefully drew their plans off it, and they will return to the second flight in far better shape than they left it. You don't have to travel too far to the west to find another unfashionable club beginning with a B that would have done well to follow that policy. From top to bottom Burnley can be proud of what they've done in the last year. (Iain Macintosh)
It's always a bit of a downer when it's the last home game. Hell, you ask, has another season gone by; just where has the time gone? What will we do all summer? There used to be a time when end of season games like this were little more than 90 minutes gentle exercise when there was nothing to play for. But now, with player bonuses, and prize money of something like a million for every place in the final table, and Sean Dyche and Mark Hughes as managers, this game was just a bit more than a training day... or at least it was for the first 45 minutes. Let's face it though; Stoke are not exactly the pinnacle of entertaining, scintillating football and the next half was as mediocre as anything we've seen all season as the two teams just cancelled each other out, although this half it was Stoke fashioning the better chances.
The first half: a metaphor for the whole season with Ings on fire, but his shots either well saved or straight at the keeper. His first effort was classic Ings, skipping his way from the touchline, into the penalty box, evading tackles, making the space for the shot, and then straight at the keeper. Jones too had a great attempt saved. Throughout the team no lack of effort, spells of good football, Stoke on the back foot most of the time save for two headed efforts; Butland the Stoke keeper having an inspired game, keeping Stoke in the game on at least three occasions; Trippier slinging crosses over, Shackell and Duff in control of the box, Heaton with little to do and much of the life from Stoke coming from their supporters and the incessant noise and backing they provided absolutely drowning the songs of the few Burnley fans alongside them in the other end of the Cricket Field Stand. Behind the stand a cricket match in progress; May and every player with at least three sweaters on and probably a hot water bottle down their trousers.
How many times did Mrs T turn to me and say how did that not go in as Stoke beat the ball away? How many times did little Joe say to me, when's Peter Crouch coming on, as he devoured first the box of mini sausage rolls and then the Scotch Eggs and then a large chocolate chip cookie?
And then the second half: the one incident of note; Barnes completely taken out on the edge of the box when bursting through chasing a ball. Instead of red-carding the defender, Oliver theatrically waved play on. The longer the half went on you expected Stoke to nick it in the time-honoured way that we have seen several times at home this season Maybe the half felt a whole lot worse because of the biting wind, a wind that after 90 minutes of being shredded by it, probably the reason why many left before the players returned for what seemed an almost token lap of honour. The warmth of the reception and applause given to the players as they walked out for the start of the game was loud and prolonged but there is a limit to how long you can wait for them to come back out at the end unless it's a real celebration after a thrilling win.
More left when it was announced that Dyche was still tied up doing media interviews. It was a rare occasion when there was no end-of-season pitch invasion at the final whistle. Perhaps too that was because we were all shrammed and the second half had drained the life out of us. All I could think of was getting into the pub to stop shivering and get warm, partake of a few scoops and demolish a burger draped with cheese, bacon, salad and gherkins with a bucket of fries. My iron-willed, healthy eating regime then ruined with Chocolate Brownies and Pistachio ice-cream.
Warmed, fed and content, it was possible to cast aside the stat that Burnley have scored just four goals in 13 games, and that Ings has always needed another true quality striker alongside him at this level, and that here was another 0-0 draw that could so easily have been a Burnley win. If and but… if and but… if there had been a win we could have signed off the home programme in style. But…
The guy in the Sunday Telegraph summed things up perfectly: 'Burnley were as they have been all season: uncompromising, organised and most significantly energised. Relegation has not been followed immediately by disillusion and despair.' A large white van was parked as we exited the car park after the game. It had BOUNCEBACK in large letters on the side.
An omen or what?