Surely a little bit of good fortune must come their way we thought as we drove over the Dartford Crossing, not a million miles away from the West Ham v Burnley game.
Truth is: the grief of the Leicester game was still lingering; one particular website post was stark and brutal in its anguish after that game and summed up the feelings of utter frustration many felt as another three points were handed over to a side that barely deserved them. If there are key moments in a season, that daft Leicester goal was surely one of them.
'The fluttering sound you can hear is a coopful of pigeons coming home to roost. Rotten summer transfer dealings, a poor start to the season in terms of results, a fixation with graft over craft, a threadbare and workmanlike midfield, too little tactical variation, a January transfer window that was somehow even worse than the summer. Add it all together and you get a team that will win plaudits for its fight but unfortunately won't win enough points.'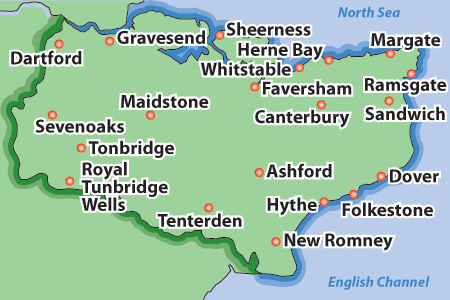 It contrasted hugely with what the guy said when he passed our seats on his way out of the game with about five minutes remaining. 'What a smashing club you've got here,' he said.
He and his mate had come up from the Midlands having won two tickets to a Premier game of their choice. The bloke explained they'd come to Burnley because they wanted to see Leicester lose and an 'old fashioned stadium.'
Most of me wasn't listening to him because we were totally engrossed in the final attempts to salvage something from the game. An interruption and making polite conversation with a stranger, however well meaning, was the last thing we wanted.
'I just had to tell a Burnley fan what we think, before we go,' he added, with me wishing he'd just go away and leave us to watch the game, painful though it was.
'You've got a smashing club here,' he said again, 'Good luck. I really hope you can stay up.'
Sure we lost, and we lost the West Ham game as well, but driving home I could understand why this visitor thought what he did. With the Best of Burnley the club had organised something different and the pre-match atmosphere was superb with blue shirted Leicester fans mingling with Burnley fans without incident. There was extra atmosphere and noise generated by the Burnley fans in the Cricket Field Stand. Throughout the game the support was intense and voluble. If there was ever a game when the family club sentiment was tangible and visible, then this was it.
The missed Taylor penalty was analysed and dissected over and again. Most if not all the papers featured a post-match interview with him. Of course he was devastated. Yes he had offered the penalty to Ings who said it was fine for Taylor to take it.
'I said to Ingsy, do you want it, I am happy to take it and he said fine,' Taylor said according to reports.
One paper, the Lancashire Telegraph, said how dignified and willing to talk Taylor was, contrasting with the 'classless Pearson' who had vented his spleen on a journalist for what Pearson deemed to be a poor question, and had then walked out. And this was after a game he had won. Pearson of course the manager who famously turned on a spectator after a game told him to 'f*ck off and die.'
Dyche, the organisation of his team being so meticulous, maybe surprised us all by saying that there is no fixed plan as to who takes penalties. Now that Burnley are down and the inquests begin, one topic will most certainly be penalties, those awarded, and those that were not, those that we scored and so far the two that we 'missed.' No single game, decision, moment or incident, missed chance or goal decides a season. But what is true is that some are more significant than others in the great scheme of things. The penalty against Leicester was one of them. The 'miss' in the early game at Palace was significant. Had Arfield scored and Burnley won, it wouldn't just have been the extra two points; the boost of an early Premier win would have completely altered the dynamics of the next games.
The plan had been to go down to Kent on the Friday and then drive up to the West Ham game and see the last twitches of the ailing patient. Survival was a tough challenge but do-able, said Dyche. Travel plans didn't work out so we missed the game. By the time of it, Watford and Bournemouth had been promoted.
Neither of them are 'big' fashionable clubs, although Watford backed by Italians and Bournemouth by a Russian millionaire, are well resourced. The talent that Howe has once again unearthed has been astonishing. His brief sojourn at Turf Moor failure though it might have been, did leave the club with yet more talent that he identified. 'Trippier and Ings to Bournemouth then,' was an immediate reaction with possibly other Burnley players being cherry picked.
Troy Deeney's goals were fundamental to Watford's promotion. It was widely thought that he might come to Burnley in the summer last year. But if there was interest it soon cooled; the will to sign him faded as it became clear it would be for a big fee. Instead we acquired the Jut and Sordell. My granny always used to say, it's false economy to go for the cheaper item. The old maxim, you get what you pay for, was never more true. We have careful and diligent local directors some of whom like nothing more than fish, chips and mushy peas; some of them even have Lancashire homes and speak with an accent exceedingly rare. But that in itself, some say, produces a philosophy of over-caution and prudence.
No doubt when it finally ends the season will be analysed in greater depth and reasons identified for the relegation. Sean Dyche might say the margins are so slim and fine (there's that Taylor penalty hitting the post again in my head) and we know what he means. Many supporters will say maybe a more robust and determined approach to last summer's transfer policy and a bigger financial pot for Dyche to dip into might have seen some of the first choice targets arrive. Burnley have been truly defiant, Dyche has been a tower of strength, but he has made do with a Lidl budget in a Waitrose league, said the guy in the Independent.
Yet more controversy in the West Ham game; any thoughts of Burnley fluking a 1-0 win evaporated when Duff conceded a blatant penalty but was then sent off even though he was clearly not the last man. The pundits and media were mystified as was everyone else at the game. It simply left you wondering will anything ever go right on the field for Burnley. Of late, since the City game, it has seemed like one hammer blow after another. Of course they played their hearts out, of course they had chances even with ten men, indeed Burnley might well have come away with a point with more clinical finishing. And how often have we said that this season? Of course the 'fight' was there that wins plaudits but not enough points.
One goal down with eleven men still on the pitch and who knows what might have happened? The club appealed and the red card was rescinded. The referee had dropped a clanger and had cost Burnley dear but the 1-0 scoreline remained. Just sometimes, life and football is a bitch.
Still hanging on, hope still flickering, the patient was now in intensive care after the game. Relatives gathered around the bedside, the priest on call to give the Last Rites. The doctor's prognosis was brief: 'there is little hope of survival. Only willpower and spirit is keeping the invalid alive. The life is fading; the patient has fought valiantly from the beginning but is perhaps only a week or so away from the end.'
Around the bedside relatives argued amongst themselves and with the consultants. One group adamant that more could have been done, and more spent on better care, specialists and support. The other smaller group equally certain that spending more on care bills would not have guaranteed survival, and all that could be done, had been done. But all were agreed, this was a life that looked over too soon, such potential, such waste. Only divine intervention, some kind of miracle would enable the patient to hang on.
Full marks to John Gibault who came over from Seattle to walk the Liverpool Leeds canal and along the way take in the Everton game, the Leicester game and then the West Ham game. If memory serves that's something like 120 miles with a backpack that weighed half a ton. John moved over to Seattle 15 years ago and has made several journeys across to see Burnley. At the Leeds end he stayed overnight with us after he had completed the walk into the Leeds canal marina. He came highly excited with the news that he had discovered that Lock number 3 at the Leeds end is the Ings Lock. This he took to be a portent of good things to come in the final run-in. His home side is Seattle Sounders who have recently signed Tyrone Mears. A few weeks ago Seattle beat Coyle's Houston team, a game that John enjoyed watching for obvious reasons.
Alas what he took to be an omen was not. Ings did indeed score at Hull City and Burnley won. But other teams around gained the points they needed and despite a marvellous 1-0 win, Burnley's relegation was confirmed. To keep hope alive, Sunderland, Villa and Newcastle all needed to lose but fate decreed this would be their day and not Burnley's.
We did what we have been doing all season, said Dyche after the game. Everything that has been so good about this marvellously valiant group of players was there on display. But this game was different. Ings grabbed a goal for the first time since February and the defence kept a clean sheet for the first time in weeks.
We listened as we drove home, grimacing as Sunderland won at Everton with two fluke goals totally against the run of play, and leapt out of the bottom three away from Burnley. As Burnley won, so did Villa to climb to safety, and Newcastle too got a priceless point. You couldn't make it up. Burnley relegated despite winning. This was the irony of all ironies. Irony too that there have been many performances like this one at Hull when the side has fought tooth and nail, but have ended as narrow defeats.
Whilst the relegation of 2009/10 left a bitter, angry taste; this relegation simply left feelings of regret, disappointment and pangs of what might have been. In 2010 recriminations and blame were plentiful. This time, there can be measured reasons, rather than heated reproaches. In my own head is no shrieking blame, but just wistful reflection of what might have been with just a tad more investment and a fraction more boldness with the summer transfer budget. It's said that Dyche was given a budget of £32million. £40million might just have tipped the scales in his favour.
'To spend so little money and have such a low wage bill has proved to be tough,' said Dyche.
'I made them (the board) aware that this was a really tough challenge to do it by spending so little… a couple of extra million spent at this level doesn't really affect you. '
But: money aside, the abiding memory may well be of Marney's absence being so badly felt; missed chances and hitting the woodwork. Had just half a dozen of them gone in what a different story we would have to tell. At Southampton Burnley could have been 3-0 up at half-time yet ended up losing. At Turf Moor they played Liverpool off the park and ended up losing 1-0. Sadly too, poor referee performances and poor decisions that have altered the courses of games too often in favour of the opposition blight our memories. Sadly too, there was that spell of games when goals were conceded from corners with such horrifying regularity that we groaned and covered our eyes every time one floated over. The image of the West Brom game at Turf Moor comes straight to mind when Pulis admitted that he had coached his team to block and bully Burnley at corners. It worked and a two-goal lead was lost.
It is easy to say that overall Burnley just weren't good enough at vital moments but by God did they compete and in only a couple of games were they truly poor. Yet in too many games the luck that any team needs never accompanied their dogged efforts. Ings was twice booked for simulation; on another day lady luck might have smiled and a different referee might have given the penalties. Penalties and naivety: at least twice Burnley players have ridden poor tackles or been grabbed round the waist closing in on goal, but have stayed on their feet. Go down and you get the penalty said the MOTD experts.
Against Hull good fortune returned and what a difference it made. Twice Hull hit the woodwork but the Burnley goal came from two things: Dawson had to leave the field to change a blood spattered shirt and then in his absence Ings pounced on a ricochet from a Hull defender's chest. It was a ricochet from Duff's head that fell to Arsenal for them to win 1-0 at Burnley. This time a rebound actually favoured Burnley. These are the moments that decide results.
What might you have done differently Dyche was asked a week ago. 'Get the cheque book out,' he answered. Tongue in cheek or genuinely regretful?
What now, Dyche was asked after the Hull game? 'There is a desire to go home, see my family and make sense of everything,' said Sean Dyche. He and the team have generated pride, won friends and admirers, earned plaudits and admiration everywhere. Just like the bloke who stopped and spoke to us at the end of the Leicester game, the media guys from broadcasting and the big-time press, tweeted after the Hull game to say what a grand club this is, a proper club and how sorry they were to see Burnley relegated. Phil Neville was glowing on MOTD.
This team and Dyche came so close to achieving the impossible. But in this game kind words count for nothing. In the end it was a case of so near yet so far.