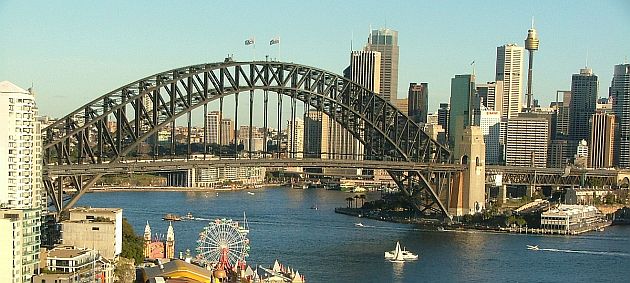 Not for 55 years had there been three consecutive wins to bring in the New Year; and all that with no Charlie Austin, almost dispelling the myth that there was no-one else to score the goals. Alas against Birmingham he was sadly missed.
Burnley showed more hunger and desire, said Millwall manager Kenny Jacket. Dyche has done a terrific job instilling those new attitudes and after Millwall it was fair to make comparisons between him and Howe. Not even Howe's greatest fan could ever say he instilled hunger and desire at Turf Moor. The mean, lean, parsimonious defence has been a revelation and seeing Tom Anderson on the bench was a real plus. Me and Mrs T saw him in a game at Garforth and thought he was class.
Dyche talked afterwards of the fantastic balance in the side, of endeavour, pride in the shirt, good shape, great quality and just a really good feel. From scraping around mostly in the bottom half and sometimes bottom third in the early games, never knowing how many goals you'd concede, to a respectable 7th place; it looked good on the screen. Blackburn were well below Burnley, their supporters cheered by a visit from the Venkys to Cluckwood. Youtube and Football League Review featured their cavalcade of 5 large limousines arriving to a chorus of abuse and jeers. It looked like the royal family till they got out and hurried inside as fast as they could. One well aimed snowball plopped nicely onto one of them. The Venkys must have enjoyed themselves seeing a 2–1 defeat. The warmth of India must have seemed a million miles away.
The news that stopped most of us in our tracks, however, was Brendan Flood stepping down from the Board. He cited personal reasons and the need for three months away from things following the settlement of his bank dispute. The details of that were not revealed but he was drained emotionally and in his own recent words, though he survived the dispute his development company had been destroyed.
Ignoring the Laws appointment, the vast majority of people expressed gratitude for what he had done for the club. An occasional one or two were less grateful, almost mealy-mouthed in fact, calling him a risk-taker and a chancer, as if he was some kind of brash, dodgy geezer. But the truth is, when he arrived the club was drifting and merely existing, and the football was drab, dull and uninspiring so that people were voting with their feet. The drive from Leeds is 40 miles. Some days it felt like 80. His own book covered his input and contributions from his own perspective, so of course he was going to give himself some credit – and rightly so. But who takes the lion's share of the praise – Brendan Flood or Owen Coyle? Maybe that's a chicken and egg question but the Paul Fletcher book emphasised that Wembley and promotion was the result of Flood's input, drive and ambition, and this was the foundation of all that happened. You can argue that this is exactly what Fletch will say because he was a 'Flood man'. He wouldn't argue with that and together they didn't always see eye to eye with some of the Board.
So to whom goes the credit: Coyle or Flood? Coyle was largely Flood's appointment. There was a time when games were being lost in the early period when some directors were questioning the appointment but Flood stood by him and on a daily basis they were very close. Flood gave him the ammunition to succeed. They were both motivators. Whilst the players were inspired by Coyle; not all the Board however were inspired by Flood. A Board that once never took risks was now being asked to do exactly that. It didn't sit easy with some of them. Flood held his nerve and it was sod's law that the financial crash caused the turmoil that took the ground from under his feet and all his ambitions that included more money for Coyle and the building of a new stand. StadiArena or not, something has to happen before the current one falls down.
People ask was it his personal money or Modus money that underpinned the promotion. Does it matter? The Modus administrators clawed it back but it still left us with a Premier League season to remember and parachute payments that still prop up the club. It left us with the finest memories of one of the best seasons in the club's history. How many indelible memories has it left of magical games and results in the space of just a few months? Chelsea, Arsenal, Tottenham, Reading, Wembley, Man Utd are just a few of them. Can you put a money value on them? Memories that never go away are priceless.
Towards the end of the promotion season Flood's money was gone and yes, it was four other directors who funded the final push. Without that the 'A' word would have reared its ugly head. Elliott scored his memorable goal that hit the jackpot. People ask what if Elliott hadn't scored that goal. What if the four directors hadn't subbed the club? But you can ask 'what if' questions till the cows come home and it doesn't matter because eventually you'll arrive at what if the moon was made of green cheese? The directors did provide the million needed to stay afloat and Elliott did score the goal so the 'what if' questions are academic.
Paul Fletcher writes that the same directors who weren't in tune with Brendan Flood danced a jig at Wembley and enjoyed the glory. Some of them today are maybe pointing a finger and saying 'he's got what he deserved.' Perhaps some supporters who never took to him are saying the same. But that would be unkind and unfair.
It's such a fine line between success and failure. Had Burnley lost at Wembley, Flood would have been pilloried for getting the club in such a financial hole. But they didn't so he merits the praise and rightly so. Bearing in mind that simultaneously his business problems were immense, and there were family tragedies, his mental strength at that time was colossal. He must have dreaded a defeat and been wondering 'what if…' But they won so today it doesn't matter one bean. Some people are critical of the £5million+ that was clawed back from the club by the Modus administrators. They forget the riches that flowed into the club's coffers in the Prem season (£60million maybe) and the £32million parachute payments that followed.
Of course criticisms can be made: the way he was duped when Coyle was tempted away to Bolton (but let's be honest he would have gone anyway), and then the Laws appointment. The Howe appointment was certainly no roaring success but in truth the guy ticked all the right boxes and look what he's doing now back at Bournemouth. However, at this point in time it's a moment to say thanks for the successes Flood brought to the club, rather than dissect the unsuccessful. Season 2008/09 and then until December in 2009/10 were just dreamlike. But they really happened. Brendan Flood was indispensable and the financial benefits have yet another year to run. One thing is certain; he has left the club in a far better state than when he arrived.
When Bradford City progressed to the Capital Cup Final I couldn't help thinking of the similarities between the way they must feel and how we felt in 2009. It's that Dare to Dream thing all over again. When they scored the headed goal that thundered in at Villa, I was off the chair just like I was when Pato's missile struck home at Reading. Football gives us such wonderful feelings, better than any medicine. I still read bits and pieces of the Entertainment, Heroes and Villains, and the images it conjures up bring out the goose bumps all over again. They'll never go away and that's very much down to Brendan Flood who injected new vitality, new energy, new thinking and new money at a time when it was sorely needed. A local man, a genuine Burnley fan, he was desperate to bring success to the club and he did exactly that.
Fortunately Leeds beat Birmingham in their FA Cup replay otherwise we'd have had no game on the 26th. It was a rare occasion when I did want Leeds to win. Mind you having said that we then go and lose the bloody game. The snow the night before was of blizzard proportions and such conditions are a pain on our estate. The approach to the house is short but steep, the exit road always treacherous. Game on or game off; to travel or not to travel; to clear the drive or not; I was out from 8.00 till 10.00 shovelling and scraping. One by one the neighbours came out. By 10.30 the sun was out. By 11.00 the road and drive were fine. This is what we do to follow the team. Ground staff made herculean efforts to prepare the ground.
It was their own fault they lost and the manager can justifiably grumble at the referee all he likes but what lost this game was the inability to take glorious chances. Yes the referee was inconsistent, eccentric and baffling in many of his decisions. Yes he sent Marney off to our amazement for what looked like a very strong but fair challenge; but he also gave Burnley a very generous penalty when Stanislas was involved in a tangle with a defender. Yes this grossly incompetent referee was booed and abused by an incensed crowd at the final whistle; but all that would have been irrelevant if Burnley had taken their chances. After just 20 minutes they could easily have been leading 3–0 but good heading opportunities were fluffed badly. On top of that Ings hit the woodwork, Vokes brought out a stunning save from Butland; but then so too did Birmingham who had good chances once Burnley were down to ten men and the game went into the last 15 minutes or so.
As we drove home, alas it was the image of those three heading chances that stayed longest with me, not the inept referee or the sending off. (Birmingham manager Clark by the way was as baffled as we were, thinking it was his own player that was being sent off). Halfway home was when I thought; yes we do miss Austin badly. He would surely have gobbled up some of the chances created in that opening 20 minutes.
Down to ten men, even so Burnley looked good for the point at least but then it seemed they sat back. Old boys Caldwell and Elliott were impressive; spaces appeared and Burke began to tear Lafferty apart; Zigic when he came on won the ball in the air over and again, could have scored himself twice and then set up the 90th minute winner when King hit the kind of shot that goes in like a rocket or ends up in the car park. It went in. And: it would have to be the 90th minute wouldn't it? It was one of those days.
The diary takes a breather for a month while me and Mrs T head to Manly near Sydney till March. Part of the trip is a detour to Tasmania to see Chris, a pal: Burnley supporter of course. The surprise was a message from another Claret out there, Terry from the north end of the island. Did we fancy a trip up there to talk all things claret? Terry hales from Todmorden same as me. His wife Trish went to Tod Grammar school. Trish's cousin is a lad I went to school with. It's a small world. He has an outhouse with a big sign – Bob Lord Stand. Can you imagine that? The other side of the word and he has a shed he calls the Bob Lord Stand.
All that effort to clear the snow at home and with recent results the not unreasonable expectation of a win; alas football kicks you in the teeth does it not – rather like Eden Hazard kicks ball boys. I loved Henry Winter's punchline – little ball boys should be seen and not hurt. What a plonker that ball boy was though and by all accounts a thoroughly spoilt brat. Alas, however, the day was spoiled. Burnley frustratingly lost because they just didn't take those golden chances and there were no glowing reports to take to Tasmania.