The glass was still half full – but only just. Why? And what had we been through that required the Dyche rallying call to get things back together and shoot down the gripes, niggles and negativity?
I guess all of us were frustrated when the transfer window closed and Burnley made no signings. Reactions over five social media sites varied from disappointment to splodges of anger. Some were exasperated but sympathetic. Others (not that many) were angry to the point of threatening not to buy a new season ticket. It's worth underlining that these reactions were across 5 social sites and the local Press, not just Clarets Mad.
It was, in fact, one of the dullest and quietest windows ever experienced. Even Jim White, to Deadline Night what Billy Graham was to Evangelism, was struggling to crank up the tension. There just wasn't any. Deals did go through in the window for players in the £3million and £4million mark. Jack Cork for example might have been an ideal signing, until he named his wages. What can Burnley offer?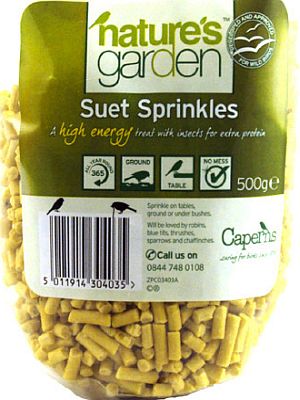 Reactions, of whatever kind, were heartfelt. People could see how close the club is to survival and another season of big money. What emotions were based on, as much as anything else, was an anticipation that stemmed from all the statements during the month regarding the transfer window; that money was available, that signings were being pursued, that loans were being targeted, that a couple of deals were close to the line. There was a definite build-up and growing hope that things might happen and that realistic attempts were being made. Plus, it was just so clear that strengthening was needed. From the defeat in the Cup at Tottenham the next games showed a team that needed help. And yet all these deals came to nothing.
A transfer window signing then, as rare as Suet Sprinkles in Sainsbury: Mrs T texted me when I was heading to the bank. Could I get some mealworm for the bird table and some Suet Sprinkles? Ah, they're for the dumplings she's making, I thought, so off I went into Sainsbury to search for the Sprinkles. Could I find any – could I jiggery. Up and down those aisles I went, round and round in circles, up and down, up and down, a bit like the recruitment team up and down the clubs and agents searching for players. By the time I'd finished I had three assistants all looking for these invisible Suet Sprinkles.
'They probably look a bit like those hundreds and thousands in a glass jar you sprinkle on iced buns,' I'd said to the Sainsbury search party. They're probably still looking. I gave up in the end (just like Lee and Lee) and phoned the Mrs. How was I supposed to know that these Suet Sprinkles were bird food in Wilkinson's next door?
'Well I can't bloody find any,' I said down the phone to Mrs T. The club recruitment team might well have been thinking the same.
Prompted by a mildly scurrilous and decidedly mischievous Sun feature about Lee Darnbrough emailing agents at the last minute, the club issued a statement three days later, explaining that such an email was not abnormal, there had been no desperation and two agreed deals for players had been in place but at the last minute the selling clubs had pulled the plug. The response was immediate – why leave it all to the last minute? But, in fairness, I have to confess, that's exactly how I do my Christmas shopping. And sadly, it's the way the January brinkmanship window works with the 'domino' effect by its very nature shoving some deals to the very end of the queue. SKY of course denied the claim that no deals can be finalised until Jim White arrives in the studio.
Sean Dyche then added his weight to the defence of the recruitment team: 'We had five main targets; I've been abroad myself recently, and across England. We had two deals done but the clubs those players were coming from pulled the deal, not us. Money couldn't fix those two deals. We need to acquire players at the right market level. It's a very tough business. We are what we are, we've gone up a level and the numbers are incredibly large for a club that hadn't been spending anything. It's difficult for the board and the club to adjust to that.'
That last sentence was the one that stood out and fits in with the studies of leadership and management of change by Andy Hargreaves who currently holds the Chair of Education at Boston College, USA. His Burnley memories of the 60s are still vivid:
My dad had never taken me to Burnley. I was too young. But in the early 1960s my two older brothers took me with them. The three of us always followed the same Saturday morning ritual; consuming hot meat and potato pies from the corner shop at the bottom of our cobbled street, the walk down the hill to catch the corporation bus and ride on the top deck six miles to the match, then the final expectant half-mile through the gathering crowds to the turnstiles and onto the ground.
Flat caps and overcoats, being packed like a skeletal sardine between ranks of men twice your height, peering through the gaps to catch glimpse of the actual play, stamping frozen feet in thin-soled shoes to stave off the numbness from the icy cold, a flask of coffee at half-time with an illicit shot of rum to ward off the 'cockles,' the crushing press from behind of swaying and toppling bodies when a corner kick was being taken or a shot at goal – all these things, I remember.
Hargreaves has been a Burnley fan since the early 60s, and has written or edited 25 books on leadership and managing change. As an ex-head it fascinated me too. On a personal level I was fine in a small village school, loved it. But I'd have been a fish out of water in a school of 300+ with a staff to match. In his newest book 'Uplifting Leadership', Hargreaves makes a point of looking at Burnley in one of his chapters, where performance exceeds expectations.
When I became Head of a small village school in South Leeds in 1986 I actually bought a book about leadership. Later, I wrote a thesis about it. The school and ex-mining village, tough, deprived, semi-derelict, (and that was just the mums), had seen five heads in the space of three years and I was the sixth. On the very first morning I went out onto the top step to bid parents a cheery good morning. One mother, the shape of a sack of spuds, with a face like Desperate Dan, and clearly hadn't shaved that morning, fixed me with a glare.
'And 'ow long will you be f*cking' 'ere,' she grunted. I looked at her and shivered. This is not a normal school I thought. The book about leadership went into the bin. This was not a normal village.
And Burnley is not your normal Premier League football club.
The Dyche rallying call that came before the weekend on the club site and Youtube put me immediately in mind of the Hargreaves book and his word 'uplifting.' Simple English, common sense, filled with homespun wisdom and down-to-earth appeal, getting people back onside, was the clear message. Sprinkled with words like values… positivity… honesty… reason… challenge… fantastic… pride… amazing… history… direction… you couldn't help but think let's get out there Sunday and put all this angst to bed. How can there be any negativity at all he asked when here we are in the Premier in 17th position? It was almost Churchillian in its power. You could say that each sentence taken in isolation was a bit of a soundbite, but add them all together and it was oratory at its finest. The premise underlying it all was simply this: ok we ain't signed anybody, but let's move on.
It began with 'let's not forget where we are, what we are doing and what got us there… and ended with… let's not forget what has got us here and that a group of players is giving everything for this football club… let's not also forget where we are, a fantastic, deep, rich football club full of history. So let's protect that, safeguard it and keep it working hard at that one-club mentality because that is vital.' There was much, much more.
Required viewing was one reaction that summed up most of the responses. A masterclass was another… brilliant… superb… amazing. If Sean D had got in touch and asked me to jump in the canal, I probably would have done, said one bloke.
Next was the winnable West Brom game. Come Sunday morning, how wonderful it would be, I thought, if we could win this one, after all the angst of the previous week. But, leading up to it there was the worry that with some awesome away games approaching, games that might well give Barcelona the willies, another defeat might signal the beginning of an inglorious end to the season not unlike that of 2008/09. Relentlessness, energy, team-spirit, stability, running-power, positivity might win promotion from the Championship, but at Premier Level might not be enough.
But win it – and it was still all to play for despite the let-down of deadline day. At this juncture, how badly a win was needed, especially following those sad defeats to Palace and Sunderland. There was another silly kick-off time, new manager Pulis, new stellar signing Darren Fletcher, but Danny Ings was still with Burnley, his thoughts back down to earth we hoped. But lose this game and the feeling was spreading that no matter how valiant the effort, it was all just too much with what are essentially championship players.
The day before, two of the bottom three, Leicester and QPR, had lost. Hull had gained a surprising point at Man City so that Burnley slipped back into the bottom three. Just one point would pull us up again.
There was indeed a point. But all of us left that ground feeling a mixture of emotions, ranging from a sort of shrug-of-the-shoulder disappointment, through irritated frustration, to downright anger that once again a 2-0 lead had been squandered, not to mention the ire felt at Mike Dean's need to visit Vision Express. Then, when Marney went off injured it was another reminder of the lack of midfield cover other than shifting Arfield inside. At this level it is simply not enough and again the issue of lack of activity in the January window was raised vociferously.
Brilliant sunshine and blue sky just a couple of miles out of Burnley were replaced by a bitter billowing mist at Turf Moor. The pitch now looking decidedly threadbare especially down the Longside; a good turn-out of home fans but very poor away support took the gate below 17,000. West Brom crisply turned out in white and black and if we thought Pulis was making them a copy of his old Stoke City we were right – especially at corners, and Burnley's well-deserved 2-0 lead was lost at two of them. Their number 5 clipped Marney's ankle twice, resulting in his injury. Trippier was upended by a foot left in. Neither linesman nor referee saw it. Dyche questioned the legality of their second goal when a defender clearly sent Jones flying out of the way with an elbow in the back of his neck. It's the ugly side of football. It will keep them up. Burnley don't seem to 'do' ugly.
West Brom corners are where there is huge swirling movement of players along with physical bustling, pushing, shoving, blocking, wrestling, jostling and barging. It's horrible to watch and Burnley had no answer to it. By contrast it was a rare occasion in this game when Burnley managed to sling an accurate corner over, or a corner that wasn't comfortably cleared by dominant physical defenders. When there was one, Shackell's goal-bound header was cleared off the line and the score stayed at 2-2.
How it came to that was the annoying bit. At 2-0 Burnley were excellent, so comfortable, playing so well, some of the best football of the season, both goals text book stuff, the second a beauty in its execution, and admired by the live TV Sky pundits. But the defending at corners was almost naïve. It's no use arguing that Burnley defenders were muscled and barged out of the way. It's a defender's job to muscle and barge the attackers out of the way with strength and weight and get away with what they can. What you do hope is that a referee will spot the worst of it by the opposition. Dean didn't.
It was a point, we were out of the bottom three, but a lot of people walked away from the ground disappointed. We'd gone there geed up by the Sean D straightener. But we came away wondering if those inspirational words were in fact just camouflaging the failure of the recruitment team to sign badly needed new players. The players we do have ran their socks off against West Brom, worked and worked, and showed all the qualities that got them out of the Championship; and if referee Dean hadn't missed a blatant penalty, arm to ball, they would have got the win they so richly deserved.
So: indeed let's not forget where we are, out of the bottom three, still fighting, still battling, and still not throwing in the towel. But let's not also forget that at the moment we went 2-0 up against Palace we went 12th in the table. If we'd held on to the win against West Brom we'd have been 15th and had a little bit of a cushion. The Dyche rallying call, the 'straightener' was massively impressive and hugely well-intentioned.
But, was it just papering over the cracks? The performances of this little squad have been truly extraordinary. In the next few games they will need to be superhuman.