The Spurs defeat was shrugged off; the defeat at home to Palace was horrible. Maybe we'd been building up to it too much, hoping for too much, a winnable game we thought; but the lack of bodies with which to make significant changes, too many games in such a short period of time, players having an off day, vulnerability to pace; it was all there to see.
I'd been reading about Everton (Brian Viner's extremely readable and entertaining book, Looking for the Toffees), always on the lookout for snippets about Burnley players and in this one there are excellent chunks on Dave Thomas and Martin Dobson. From Burnley to Everton went Dave Thomas, via QPR, Martin Dobson (the fee paid for the Bob Lord Stand) and Geoff Nulty, via Newcastle. And way back, there was Tommy Lawton after his brief and stunning early days at Burnley; he too went to Everton to replace Dixie Dean. In the very early 1950s Harry Potts went there.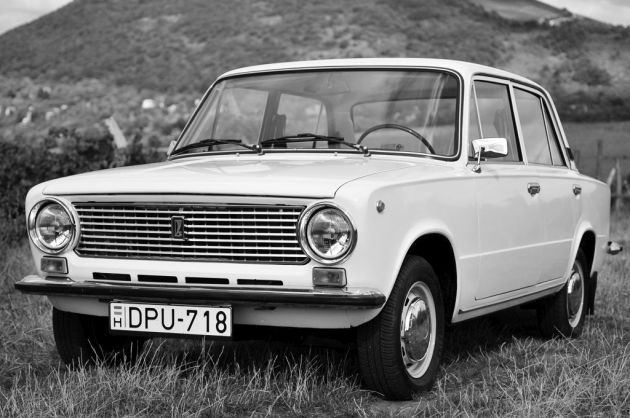 Ashley Barnes' disallowed goal against QPR was typical of how football now is such a 'soft' game. Any hand or arm that Barnes laid on the goalkeeper could only have been the lightest of touches, if it existed at all. It was defender Hill whose arms were all over Barnes in fact. But down went the goalkeeper; up went the referee's arm. Former Everton and Arsenal goalkeeper, George Wood, tells a story about the legendary Andy Lochhead involving a confrontation they had long after Andy left Burnley and ended up at Oldham Athletic. It happened in a reserve game at Oldham when Wood had just joined Blackpool. Wood came out and caught a cross and ended up on the floor along with Lochhead. Lochhead looked at Wood and gave him a 'Sauchiehall kiss.' Woods' nose burst open whereupon Lochhead looked at him with a smile.
'Welcome to the game son,' said Lochhead.
Later in the game Woods saw his chance and thumped Lochhead. 'Learn fast don't I?' said the young Woods, just learning his trade, to the old pro whereupon Lochhead just laughed it off.
The moral of the tale is, I suppose, that neither player complained to the referee or screamed and sought the foul. It was the game. It was simply the way it was. No quarter given and none asked. You didn't go running to a referee and referees turned a blind eye to half of what went on letting natural justice takes its course.
Dave Thomas, half-time guest against QPR is now based back up in the north-east close to his roots. Dave's love remains his garden, which is as well since he and Mrs T live in a converted potting shed, now extended. My own Mrs T would probably like to live in a converted doctor's surgery. I'd like to live in a pie shop.
The story of how, when Dave went for a loaf of bread to the shop in his village, and noticed he was being trailed by two blokes in a car is well known. It turned out they were Don Revie and one of his scouts. The car stopped alongside him and they all went to see his mum and dad about joining Leeds. But Dave had already agreed to join Burnley. The new bit of the story is that there was a second visit two days later when a Rolls Royce turned up at the house in their little terraced street. Everyone in the street came out to look and who should it be but Don Revie and this time he was with the Leeds director Manny Cussins. It was then Cussins who offered Dave £30 a week and his digs if he joined Leeds. Next they produced £2,000 in five-pound notes in a black case. Dave and his dad turned it down. They had agreed to join Burnley. They liked Harry Potts but on top of that, they were people who kept a promise. Once at Burnley, however, his dad thought that Dave did in fact deserve a bit extra. They arranged to see Bob Lord who agreed to see them, and who, to cut a long story short, offered Dave an extra £500 under the counter, as it were. Dave says that he and his dad came out of the office shaking.
Then and now: players' cars illustrate the difference as well as anything. Martin Dobson tells a story about when, in his pomp at Everton, he drove a Lada, made in Russia. And this wasn't the model that has now been given a makeover by Renault/Nissan and is reliable and chic; this was one of the old things in the 70s that were a motoring joke, basically a Soviet tank with four wheels but without the gun and allegedly able to do 300,000 miles without a service. The sponsored model that Dobbo drove had a heated rear window; the joke being it was to warm your hands as you pushed it.
Anyway: Dobbo relates the tale that his Lada worked fine for 2 weeks but one day in the car park wouldn't start. He rang the garage and a mechanic came out – with a hammer. The mechanic said the hammer would save a lot of time and all he did was whack the side of the engine block. Dobbo tried the car and lo and behold it started. After that Dobbo just carried a hammer in the boot of the car instead of a full tool kit. The next time it happened was again in the car park and Dobbo remembers talking and shouting at the car just like Basil Fawlty in the Fawlty Towers sketch where he's smacking his car with the branch of a tree. Dobbo threatened the headlights with the hammer as well as sundry other parts of its body. Next he smacked the engine block as per instructions and the car started. His passenger was George Telfer and he remembers he and Telfer danced round the car park whooping and hollering because they'd got the car going. Dave Thomas also had one and both he and Dobbo's were blue. A particularly memorable day was when the gear stick came off in his hand.
Remember: Dobbo was a distinguished England international and one of the finest players of his era; a top, top player that today would be in the superstar salary bracket with a car to match, a sort of Ya Ya Toure but with elegance and class and never grumbled about not getting a birthday cake. Yet there he was in the 70s struggling with a Russian Lada that he had to hit with a hammer to get going.
In their classy cars Burnley's current players checked in for the Spurs cup replay. With their sporty saloons and 4x4s safely parked in the secure club car parks, Burnley left for Tottenham on their luxury coach with its designer-seats, microwave, hot drinks, toilets and TV screens, on the Tuesday before the game and before the snows came down in and around Burnley. The likes of Jimmy Adamson and Jimmy Mac travelled on old boneshakers and with a bit of luck the heating worked, thawing out the iced up windows in winter. This time round the Daily Express was headlining with its usual drama that because of the weather heading our way, the world might end. The Daily Mash was even more worrying, headlining that this year experts were warning of the alarming prospect of winter lasting until spring.
Burnley fans with long memories dug up the game in the League Cup in the early 80s when Second Division Burnley went to White Hart Lane and beat a star-packed Spurs 4-1 with two goals from Billy Hamilton. Former director Derek Gill in the Tottenham boardroom after the game heard the Spurs directors muttering and moaning. 'I don't believe we lost to that lot,' said one of them. Derek turned round and says it gave him great pleasure to suggest to him that all he had to do was check the results in the papers the following morning, and he'd see it was true.
The Tottenham manager whose name I cannot spell played the rotation game, resting 'tired' players, bringing in fresh bodies from his selection of top-class squad players. Sean D too played the 'resting' game and put Ings, Marney, Barnes and Boyd on the bench. In came Sordell, Kightly, Duff and Wallace. Shackell was injured. And astonishingly with just seven minutes gone it seemed just possible there might well be something similar to the 4-1 win of over 30 years ago when Burnley swept into a 2-0 lead that stunned me, Mrs T, the cat, the crowd and the travelling Burnley fans.
But -
Sometimes you hear the experts come out with what I always think is one of the daftest things to say when they talk about taking the lead too early. How can you possibly take a lead too early, I sit there thinking. But if ever a game illustrated that it is just possible, it was this one. A 2-0 lead in just seven minutes puts a team in a funny position. Do they stick or twist? On radio from that point on it seemed all Tottenham, Vorm had barely another shot to save, and by half-time it was 2-2, and from then on said Sean D it was all mistakes. Within 53 minutes it was 4-2. And still Spurs poured forward.
4-2 was how it ended the one consolation being Sordell may well have scored goal of the season. A massive ball forwards from deep in the Burnley half by Trippier over the top. It bounced once and from the edge of the box Sordell smashed it home. Of this game there is little else to say other than by the end of it, the 2-goal lead seemed a distant memory and you wondered how on earth they'd managed it. It was very much a Lada performance; started OK but eventually the wheels came off.
'Collapsed like a pack of cards,' said one supporter who had been there. But maybe it was the game that didn't matter, the distraction to the real event, the campaign to stay in the Premier League.
The game that really mattered was next up, Crystal Palace with the two teams level on points. Snow in and around Burnley had tweets and texts flooding the ether, is it on, is it off, updates came thick and fast. Paula Riley made it to the Spar Shop a mile from the ground, on Red Lees Road, always a good sign. Referee Phil Dowd was spotted at his hotel having breakfast – two eggs, three bacon rashers and four sausages. Running about in snow needs fuel.
The game had everything; rain, snow, sleet, hail, wind and even sunshine every now and then. Plus goals, Phil Dowd, the only referee you can see from space (can't claim credit for that joke), dodgy decisions, good crowd, tension by the bucket load and some tip-top tactical tinkering by the opposition manager that did much to win the game.
The chance was there in this game to creep up the table if other results went well. And they did. They were all good, except the one that mattered, Burnley's. Within 15 minutes Burnley scored twice, once from a far post Mee header from a corner and the second by Ings latching onto a superb Arfield pass after he had controversially won the ball by the touchline.
Next: retain the ball, get behind the ball, keep your shape; close down, track the runners, you could imagine all the Dyche commandments. But alas, shape, form, organisation, passing, all went to pot allowing Palace to equalise and snatch the winner with 3 minutes to go just minutes after Burnley had one cleared off the line.
Dyche rued the performance. Slackness, sloppiness and carelessness were all there in abundance following the two goals. Has there been a previous game in the last couple of seasons when so many passes have gone astray and so many clearances gone straight to the opposition? In truth it became utterly tiresome. Two Palace goals were scored by players in acres of space with the marking way off the pace, the third from a player allowed to run and run and with four Burnley players around him, still get the shot in from distance. It was a hard one to take especially after Burnley had somehow cobbled together ten minutes of effort and pressure.
'They played tough today,' said Dyche of Palace with constant fouls to stop the play. No side has committed more fouls this season. Burnley, top of the fair play league, are the opposite. The question has been asked before; are Burnley tough enough, do they know how to play ugly, are they too nice.
Not that many days ago I was jogging up to the paper shop impatient to read all the glowing reports about the games against Man City, Newcastle and then QPR. I always get two on a Sunday no matter what happens, but this time was a rare occasion when I read the front pages first and could barely look at the match reports. When I got there it was just Pardew, Pardew and more Pardew. But in truth Burnley had no answers to the changes he made in mid-game.
At one stage of the game Burnley were 12th in the table. At the end they remained out of the bottom three in 17th. But 2-0 up: what a position tossed away to leave us aggravated, irritated and thoroughly miffed. The drive home in sleet and snow was largely silent save for an occasional Victor Meldrew impression.
'2-0, 2 bloody 0… I don't believe it.'