Apparently he's a United fan, not that this is anything to be flattered by. Wasn't there a story that Colonel Gaddafi was a Burnley fan? And look what happened to him.
What was generally agreed that surely this was the best ever time to play Manchester United, a club struggling, a club snatching at signings that seemed to have no pattern or plan, and fresh from their mauling at MK Dons. Van Gaal had played the 9-injuries excuse. One eminent writer suggested that United were now paying the price for Fergie's poor signings over a long period, even though they had won the title in his last season. Van Gaal wasn't mincing words; the club was in a poor state and he wasn't just repairing, he was rebuilding. Moyes could be forgiven for laughing and feeling smugly satisfied sharing a coffee with his bank manager.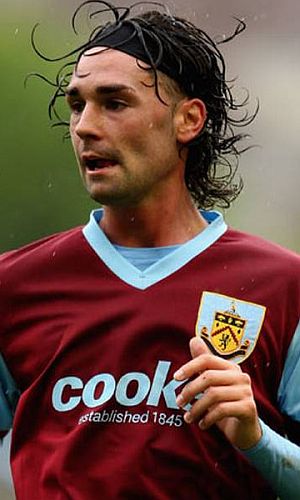 The return of the alice band
Meanwhile, there were more important things to think about than Burnley versus Man United. With 2 weeks in Kalkan looming ever closer Mrs T wanted to look through what we call the holiday suitcase. This isn't a suitcase that actually goes on holiday with us; it is simply the special suitcase that holds all the holiday gear that we then pack in other suitcases. It's a quaint system, and this suitcase lives in what we call the holiday cupboard. She was well made up the other day when she checked the flights and found that she could now pack 26kg in the suitcases. I said that 20kg was all I was lifting, thankyou very much. Just sometimes, a man has to put his foot down – and the suitcases.
This cupboard is filled with all manner of things that are never used on holiday, that no longer accompany us on holiday, but we haven't the heart or willpower to throw them away. There are old frogman's flippers, beach shoes, old snorkels and sandals. There are books that get thrown in there that we say oooh we can read that on holiday. And hats: holiday hats, big ones, wide ones, peaked ones, pretty ones, the accumulated hats of years of going on holiday. Then there are the beach bags: bags filled with sunglasses, sun creams, scarves, shirts, electric things, old insect plug-ins and long-handled fly swats. The history of our last 24 years of holidays, since we first ever went to Greece, is in that cupboard – Paxos, Lefkatha, Meganissi, Zagoria – and maps of course – dozens of them . The cupboard and the suitcase is the thread that holds all these holidays together with in-between trips to Tenerife with little Joe, New York, Oz, Vegas, Florida, and Norway. New York in 2010 was where in a bar we watched Liverpool demolish Burnley at Turf Moor and confirm relegation from the Prem.
With heaps of holiday clothes beginning to mount up in the spare bedroom (we don't go for another week but planning begins on the same scale as an Everest expedition) preparations were interrupted by the game. It hit the headlines because of two reasons; firstly it was Man U and the club were in a mess, and secondly because of the arrival there of Angel di Maria. Much was made of the fact that he had cost more than Burnley had spent on transfers in their entire history. Maybe the most astonishing thing though, was Van Gaal despite laying out this huge sum, was asking fans not to expect too much of him despite him being the new Angel of the North.
Apparently, Dyche at the last press conference joked that if he put a hat down would everyone lob a quid in. I feel for Sean Dyche. Week after week, or at least three weeks now, he is assailed by journalists and all they seem to want to talk about is the financial divide. Dyche dutifully answers. The reporters dutifully report. But what can he say other than the same thing to the same questions. Thus, it all comes out as the weekly trotting out of excuses. If we get tired of reading it, it's because it's in print every week. It's because journalists seem to have no other question. It's all they bother about. The Daily Express even found a suitable but rare picture to illustrate their gloomy piece, of Dyche with his head in his hands. But, this is the newspaper that all winter forecast blizzards, and all summer forecast heatwaves.
United in turmoil? Hell, just look at their teamsheet. If that's turmoil then can we have a bit? Rooney, Van Persie, Mata, and di Maria were amongst them. But said Dyche, it's teams that win games, not individuals.
Some newspapers had done their research and dug out the game that Ajax played at Turf Moor in '92 when Van Gaal was their young manager. Burnley had won promotion that year and Ajax came along end of season to help the celebrations. The Guardian hadn't done their homework with a picture of Van Gaal asking 'Where's Burnley?' Ex-United players Heaton and Jones got a fair amount of coverage. Apparently Heaton got a fair old blast of the hair-dryer treatment when he told Fergie he wanted to leave Man United to further his career with first-team football. Fergie was up in the stands to see him make a fine save from Van Persie who had burst through and Jones having a superb game.
The South China Post, the Cypress Mail, Toronto Star, Indian Express, Gulf Daily News, New Straits Times, the Calgary Herald and of course the New York Times were just a few world newspapers that featured the game. The media featured Robbie Blake and THAT goal we all remember from five years ago. Blakey probably wishes he had a pound for every replay there's been. He was received rapturously to do the halftime draw. Steve Caldwell tweeted that Turf Moor looked fabulous and wished he was there. Clarke Carlisle on Talksport said this was a better team than the one of 2008/09.
Rain and drizzle on the way over but by the time kick-off came the ground was bathed in sun. And boy how well did they play. Mrs T on the way home talked of how proud she was of 'her boys'. She also noticed how Van Gaal and Giggs never once came into the technical area to gee up their ailing team. It was something that United fans also picked up on vehemently. Danny Murphy was complimentary about how organised Burnley were and their two banks of four that gave United no room. But the coverage was reminiscent of The Football League Show, about 5 minutes near the end.
David Jones might have won the game on his own in the first half with two mighty shots, one from a free kick that smacked the bar and the second a stinging dipping shot that De Gea parried. United could have had no grumbles had Burnley gone in at half-time one or two goals to the good. They were dominant and exciting. The Jut went through on a one-on-one but De Gea saved.
'Burnley were energetic, disciplined and occasionally dynamic,' said one newspaper. Only in the final 15 minutes or so did United really come into the game yet produced no real threat. The three inroads they did make led to a Van Persie shot that Heaton saved well, a tumble by Ashley Young in the box that provoked half-hearted appeals for a penalty that some refs might well have given, and louder penalty appeals in the second half when the ball struck Barnes' arm but when he was turning away from the shot.
It might have been 0-0 but this was a smashing game. We saw Burnley lose against Chelsea but only because of that blistering 20 minute spell; in the rest of the game they were fine. We saw them lose at Swansea when a point was the least they deserved. The performance against United was as good in spells as much of what we saw last season. The cake and the ingredients are all there, it's just the icing that is missing. And it's the icing that comes from goals. Ings is due a goal and badly. Things are just not going for him at the moment; the effort, the work rate, the closing down, the lay-offs and quick-feet skilled touches, the positioning are all there; but not the goals. Maybe it's just that goals are harder to come by in the division and for Ings it will be harder to get into the box.
Arfield, Duff and Shackell were the star acts, Jones not far behind, albeit on a day when every player did their shift. To think that Duff cost a measly £30thousand and Arfield nothing is astonishing. Duff was immense and he joins the illustrious ranks of those who have completed 300 games for Burnley. Arfield's tackle on di Maria that dumped him over the touchline had welcome to Turf Moor stamped all over it with roars of derision from the nearby crowd signifying that sympathy is in short supply for any big names at Turf Moor. I can well remember Alan Ball being totally destroyed by the Longside when Arsenal came to play the Team of the Seventies.
Sean Dyche was understandably delighted. 'I liked the shape of the team, I liked the energy but also the quality which we showed.' At the end of the day you could be negative and say that Burnley remained bottom. On the other hand you could say they'd caught up a point on Man City and Everton, the latter absolutely trounced by Chelsea who slammed six past them and only three past Burnley.
The Express: 'Turf Moor at full throttle can be a foreboding arena for visitors of a nervous disposition and Burnley proved that spirit and a prodigious work ethic can narrow the gap between the haves and the have-nots. It was the little corner shop against the superstore but Burnley are very much in business and could have had an even greater reward than their first point of the season.'
As for United I liked the bit in one report: 'Their story will always be compelling but right now people come to see them for the same reason they visit ancient ruins, to look in awe at how great an empire can be and to marvel at how quickly it can fall.'
Monday morning, star date 1 September: you knew Burnley were in the big time. If there was ever proof it was there behind the stands at Turf Moor when Peter Stevenson beneath a canopy was in front of SKY cameras on what is universally known as 'Deadline day,' something that Sky Sports do as slick as any Comic Relief night. The appointment of a SKY reporter on this day-of-days is something that happens only at Premier Clubs. If people were still dreaming that Burnley had been promoted, here was the final proof.
Burnley fans were still hoping for at least 10 signings and an appearance from the Pope. There was no Pope, only Jim White. At the very least we were hoping to hear that George Boyd was on his way a name that whilst not having folk on the edge of their seats would still bring something a tad different to the team , namely, the return of an Alice Band something we hadn't seen since the heady days of Chris Eagles. It turned out to be a good day for the Clarets and faith was restored in the club's negotiators and negotiating machinery as Boyd did indeed arrive, and then to add a little bit of cream to the mix, the arrival of Chelsea starlet, the highly rated Nathaniel Chalobah. No doubt Chalobah will make a beeline for Danny Ings in the Under-21 squad to ask for info about Burnley, possibly, 'er where is it.'
More rumours abounded of course, that Anderson from Man U was a loan target (collective aaaarrrgh), that Danny Shittu had been seen in Colne (deafening aaaarrrgh)) and an offer had been sent to QPR of £2million for centre-back Richard Dunne (just a stunned silence). And all this before the legend that is Jim White made any appearance onscreen. Must say, come 7pm and I was beginning to wonder where he was. Back to the newsroom at 8 and there he was, eyes sparkling, teeth gleaming, shiny suit immaculate, voice booming, almost frothing at the mouth with anticipation.
11pm: The window now slammed shut reports Jim. That's it then, two signings for Burnley, not bad. But then wait: 11.30, drama, I'm in the office and hear on the TV in the other room that Burnley have applied for a late extension to the day to complete a late deal. Jim loves it, chuckles and laughs: 'We don't know what's going on at Burnley.' Messageboards in meltdown, who is it, Michael Keane is the favourite a centre back from Man U, but a loan or a £3million fee.' Jim is no help; he doesn't know what's going on at Burnley, he repeats. But folk in the know say there is a two-hour extension until 1a.m. to complete the mystery deal. I didn't wait up. There is only so much excitement and listening to Jim White having orgasms, that a man can stand.
Deadline Day on SKY, I love it; next year, breaking news, the Queen's Speech as well, transferred from Christmas Day. And at breakfast it did indeed turn out to be Michael Keane. Well done Burnley. Well done Jim White.