But as for going down: 'It was those four consecutive 1-0 defeats that did it guv,' said one witness. 'That's what did fer 'im.'
'One two three four, wham bang ding dong, one after the other, it were 'orrible to watch an' we all felt so useless. There were nowt we could do except just stand 'n watch.'
'Bloody 1-0, all of 'em,' said his mate, 'And so undeserved, so unfair. That one at Everton, that bloke in black were there; the grim bloody reaper with a whistle.'
'Ay and at West 'am his bloody mate were there too.'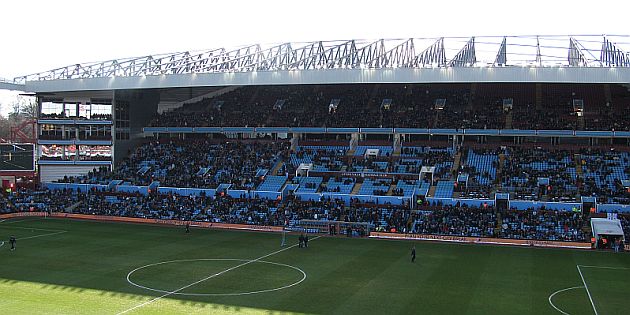 They were right I thought; those four games, Arsenal, Everton, Leicester, and West Ham when nothing went right, the luck vanished and it was if someone had planned the whole thing in advance. Arsenal when the ball hit Duff on the head and bounced to Ramsey who said ta and scored, Everton when we might have had two penalties with any other referee, Leicester and that missed penalty at one end and less than a minute later Duff diverts the ball and Leicester score, and then West Ham when Duff is mistakenly sent off early in the game. And in all those four games chances went begging and opportunities missed.
Of course they weren't the only reason. You can stack up more than a few without even getting to the money/investment argument. Dyche was adamant that nobody was going to spend millions and throw the club under a bus. And in truth there were two players lined up in the January window one of them at medical stage, until their clubs pulled the plug. The board were never trying to hoard away money, he added, prices were simply too high.
There was more to it that 'those four games' though. There were actually eight 1-0 defeats. Much was made of the first ten games and no win. But in one of them a missed penalty would have made a huge difference to morale and confidence in the following games. In three of those games we saw individual performances by opposition players that would win any game against any team. Fabregas ran the show for Chelsea in the opening game like he was from a different planet. In the Everton game at Turf Moor Eto'o was here there, everywhere, scored twice and was simply outstanding. After that game did anyone hear of him again? At Arsenal Sanchez was absolutely unplayable. Three star performances for which Burnley had no answer. In at least two games the opposition goalkeeper has been man of the match.
Images of several games remain when Burnley lost points. The two goal lead against Palace at Turf Moor became a 3-2 defeat. The two goal lead against West Brom was lost when West Brom remembered all they had to do was crock Marney, and to score was get the corners over. The second came when the referee ignored all the Pulis gamesmanship as Shackell was bundled over, Jones was clobbered on the back of the neck, and the goal was given. Burnley 0 Swansea 1 and as Vokes powered through on goal Williams had him round the waist. But Vokes stayed upright so no penalty was given. Liverpool were played off the park at Turf Moor until Sterling broke clear and whipped the ball into the net. Manchester United were given a football lesson at Old Trafford but goals from corners (yet again) saved United faces during that awful spell when Burnley couldn't defend corners for toffee. Who will ever forget the home game against Leicester and within a minute Taylor's missed penalty became a 1-0 winning scoreline for Leicester.
No club can predict injuries and Burnley suffered badly from Marney's absence, his box-to-box energy, his break-up play, his fearlessness in the tackle and his perfect dovetail partnership with Jones. Of 46 games won by Sean Dyche, Marney has appeared in 40 of them. Matt Taylor, too, was unavailable for most of the season; on his return (penalty notwithstanding) he showed what he could do and his Premier League experience. The man who actually came back from injury, Vokes, resumed his partnership with Ings. But that partnership never remotely looked like picking up where it left off. Ings reached double figures but must still be thinking of chances missed and shots straight at the goalkeeper that could have influenced results. The partnership that did look better was Ings and Barnes. But when Barnes was shuffled out to the left to accommodate Vokes's return, it was a stop-gap measure and never really looked convincing.
But none of these things, even added together, can detract from the effort, the never-say-die spirit, the energy and the refusal to be cowed. Defiance was there until the very end. In all bar just a couple of games Burnley were stubbornly competitive and so damned hard to beat.
Burnley's existence in the Premier League has been the equivalent of a rubber dinghy at the Henley Regatta. But their weakness has been their strength. A small squad has meant that there has been no option but to be consistent in team selection. Their effort has been pure; their concentration has been extreme and unity absolute.' (Daily Telegraph)
Kind words indeed (yet again) but no real consolation for the Premier league millions now lost.
Was it lack of better summer investment or those little moments in too many games that did for them; you can coach and drill and organise a team until the cows come home, but what use is all of that when a referee misses a clear penalty – Boyd at Southampton when his feet were taken from under him, or Arfield at Goodison when Jagielka took a wild swipe at him. Burnley could have gone in at half-time at Southampton, or home to Stoke with three goals under their belts but those golden chances were missed. Dyche like the rest of us who saw it remains thrilled at the performance at Old Trafford but it went unrewarded.
The overall consensus is that they were just not good enough for the Premier League, but as Dyche kept saying, the margins are so fine, the chances so fleeting, that you think of the games lost 1-0 and the 0-0 draws and think that had Burnley accepted just one chance in each of just half a dozen of those games we would not be looking at relegation. And therein is the frustration. When push came to shove, Burnley fell short by just half a dozen goals.
Relegated for sure, but there was a vociferous party atmosphere at Villa, not a time for recriminations or moans and groans, but only heartfelt appreciation for the team. This has been a group that have done Burnley proud and given their all from the very first game. Contrast that with the abysmal display by QPR when they lay down and died 6-0 at Man City. Their fans expressed shame. Have we needed to demonstrate like the fans at Newcastle, or Lambert's Villa or Poyet's Sunderland; no we have not. Has Dyche had to publicly berate his team like Bruce at Hull? No he has not.
The final game: not the game I imagined it might be that would decide which of the two clubs would be relegated; but a game where nothing was at stake, Villa safely staying up and Burnley safely going down. It made this the traditional end of season 'doesn't-really-matter' kind of game, such games often played in warm sunshine where we nod off and read the programme, but in fact it was anything but. It was a treat to watch, two teams going all out from the off.
For this one we headed down the motorways by coach with the Supporters Club. It seemed a nice way to get to the final game. Villa might have had bigger things than beating Burnley on their minds; the Cup Final the following weekend but they pounded Burnley for most of the second half. On our minds at the end: which players would leave and who would stay? And maybe the lingering thought that over the final games, whilst defenders conceded a miserly 4 goals in 8 games, the strikers scored just twice.
The Villa ground looked superb, the towering frontage a football architectural masterpiece; inside there is that indefinable wow factor as you complete the long climb up the endless flights of steps and emerge into the arena. Maybe it only holds 40,000 or so but it is one of the great stadiums. Andy Lochhead remains one of its greatest heroes.
The 1-0 win was a splendid end to the season, but at the same time yet another reminder of how close this squad was to achieving the near-impossible. In a word the whole lot of them were superb with Ulvestad making a fine first-start. Ings scored the goal with an opportunist header as early as the sixth minute and for the rest of the half Burnley were sharp, stylish and dominant. Chants for Heaton, England's Number One, rained down. He was in inspired form in the second half as he gave the complete goalkeeper performance stopping everything that Villa fired at him as they sought the equaliser. A finger-tip save from a blistering shot in the first half was breathtaking. 2,000 Burnley fans out-sang a quiet Villa crowd; quiet because they were totally silenced by this Burnley display.
Villa turned up the heat in the second half and laid siege to the Burnley goal but the rear-guard action was just the classic Burnley that we have seen so often this season, retreating, covering, funnelling, tackling, and clearing, the result of a defensive blockade that is so difficult to penetrate and absorbs pressure like a sponge. Even so two Burnley breakaways and clear chances went begging. All that plus Heaton's performance and it was a pleasure to be there.
It became hard to accept that this was a side that deserved to go down. Overall it's been the scoring end where the Premier league finds you out.
Next season much depends on retaining Shackell and Trippier. If Ings is the only one to leave, then the prospects remain bright as long as a replacement can be uncovered. He will be missed; his tricks, sudden darts and changes of direction, the dribbles, the turns and feints, bursts of acceleration, all produce the unexpected. Jimmy McIlroy always maintains that it is the unexpected that the opposition hates and is what the legendary Billy Dougal and Ray Bennion always instilled into the Burnley players they coached in Jimmy Mac's day. It is Ings that has produced the touches of class.
He was given a magnificent farewell at the end. The applause for all of them was heartfelt and genuine; relegation indeed, but with honour and pride intact. Reid was given a few minutes at the end to mark his retirement from the game. His tears flowed as he paid tribute on TV to a magnificent dressing room and set of players. 'I'll fine him if he cries,' said a chuckling Dyche.
Alas championship obscurity awaits and the disappearance of town and club from TV screens all over the world. Simon Evans wrote about it with a touching elegance in a piece he did for NBC Sports World. Simon is in Miami and a sports journalist. Born in Burnley, the place is in his veins despite years and years in Hungary, Italy and the USA. What he'll miss is the TV coverage now destined to be minimal. Not only that, it's back to the old tiresome routine that all Burnley expats have faced and will now face again of having to explain, just where is Burnley. I've come to know some of them well and know them as Barneybfc, Nabageena Claret, Gordonvale Claret, Soapylily and Theeagleisrising. They're from Melbourne, Tasmania, Brisbane, Malaysia and Seattle. But it was Simon who wrote:
There is a strange bittersweet feeling watching a game from Turf Moor in a living-room in South Florida…sitting on the sofa with the second expresso of the morning, the Miami sunshine forcing the blinds to be closed. Air conditioner on waiting for the game… There is, undeniably, an amount of pride in knowing that a piece of the little town you were born in is being showcased around the world… I find there is still a connection there, a sense of loyalty to the club, to the other fans, to the history, but at the same time a knowledge that you are not really part of it, no longer a member of the tribe, just an observer from afar, someone who might never be part of it again. And there is the homesickness, the feeling in your stomach and the sense of melancholy that has rarely troubled me apart from Burnley's two seasons in the Premier League.
But: for the record all you expats who live in warm places; Saturday against Stoke was as cold a game in May as I can remember.
For months the place has been featured around the globe, the little homely ground, the close-knit streets, the views of moorland hills and striking Lancashire landscapes. I've rather liked that along with all the double-page spread Sunday and Monday newspaper coverage. My bloated scrapbooks are filled with cuttings and articles by some of the finest football writers in the land. Now it's back to just a small column if you're lucky at the edge or bottom of the page.
But: still down in the dumps, not a bit of it, Ian Dury and the Blockheads and Reasons to be Cheerful Part 3. Amen to that. And there are lots of reasons to be cheerful:
Summer, Buddy Holly, the working folly, good golly Miss Molly and boats,
Hammersmith Palais, the Bolshoi Ballet, jump back in the alley and nanny goats…
The juice of a carrot, the smile of a parrot, a little drop of claret, anything that rocks…
Games on a Saturday, 3-0-clock kick-offs, night games on Tuesdays and big Sam Vokes …
Dean Marney fit again, money in the bank again, games we can win again and cheering folks…
Dyche looking after us, smart new shirts to wear, new players coming in and brand new socks…
Rotherham United, The Blackburn Venky mob, Massimo Cellino, and Milton Keynes,
Motorway journeys, service stations, pie and peas with chips or beans,
Wins and goals and smiling faces, back on the road with the Burnley aces.
August 8: bring it on.