The engines simmered, hissed and steamed at the platform and then went chuff chuff chuff chuff when they set off. Once you got on the train the wheels went clickety clack, clickety clack and it was kind of a comforting re-assuring noise that lulled you into a sense of relaxation and assured you that you were actually getting there. It also took about a day and a half to get to London.
Leeds station was filled with young folk in wellies, laden with camping gear, blokes heaving boxes of booze for the weekend at the Leeds Music Festival. We sat watching and waiting for our train, the seats low down, the view was knees' high not birds' eye. I never knew there were so many shapes and sizes. Then on the train it was just a swish and a swoosh, and at 100mph you're at Kings Cross in a jiff.
For those who are interested, and if not you can skip the next paragraphs, the Talksport studios are south of the Thames, heaving with blokes in rooms staring at computer screens and looking busy, all behind glass screens so you can see them. It's like a small version of the BBC news studio that you see when you watch the news. People rush round with bundles of paper in their hands looking frantically hectic, but for all you know they could be heading for the canteen.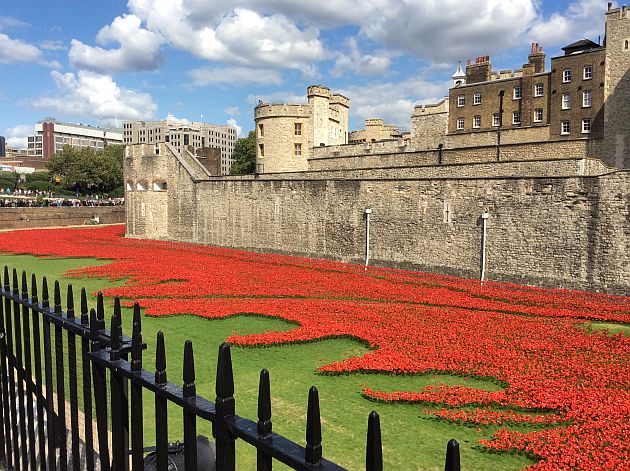 In the canteen me and Mrs T sat waiting, probably on the same chairs that had been graced by the bums of Stan Collymore, Ian Wright and Alan Brazil. I'd no idea what to expect upstairs in the studio or even how long the thing would last. But I was prepared with a little opening gag.
'Yeh I listen to the show sometimes, usually when I'm waiting in the car while Mrs T is buying a new pair of shoes. She has so many she keeps some with the neighbours. I call her Imelda.'
Never got the chance to say it; apparently I was the fill-in while they tried to get Bryan Robson by phone on the show and when they got him it was thanks Dave it was nice of you to drop by. 200 miles for 15 minutes; I had to laugh. The minute they got Robbo I was yesterday. In fact the moment they realised I wasn't the famous Dave Thomas, I was probably yesterday.
Somehow they'd found out that the lights went out in the Chelsea dressing room towards the end of half-time. Everyone in there must already have been falling over each as the room is so small. It turned out to have been a simple fuse problem but this little story had been ferreted out by their newshounds and researchers, although surprisingly it didn't make the nationals, it being the kind of thing they'd surely have made a big thing about with exaggerated headlines like 'Burnley sabotage Chelsea dressing room.' Anyway when Hawksby or Jacobs asked me about it (I still don't know which is which), I nearly fell off the chair. Presumably someone from Chelsea phoned them and said, 'hey do you know what those f*****g Burnley bast*rds did, they switched the f*****g lights out.'
Anyway by talking twice as fast as usual I got 30 minutes-worth into the 15 and then that was it. What this early exit did do though was give us a chance to amble slowly back in the sunshine to Kings Cross via the embankment and the Tower of London and see the moat filled with thousands of the ceramic poppies that commemorate the dead of WW1. It is a truly staggering sight and in full sunshine the colours were incredible set against a blue sky, the green grass of the moat and the grey walls of the castle.
'We apologise for any inconvenience,' said a Jasper Carrot sound-alike train manager on the return journey. In fact I'm not sure it wasn't Jasper Carrot. An hour later people were seated: so much for reserving seats. None had been labelled. Fortunately we were still laughing at two things. Firstly the abruptly abbreviated 15 minutes of fame; the two listeners who did tune in said I didn't say owt stupid. And secondly the guy with a load of fishing tackle strapped to his back at Kings Cross station causing havoc.
It was a little old guy with tangled hair, pushing a trolley laden with gear, a dog on a lead and this massive collection of fishing rods on his back that he had slung just about horizontally. He had enough gear to fill a Grimsby trawler. Without any hesitation and concern he walked his way through the packed concourse filled with passengers all looking upwards at the massive illuminated timetable. All of them craned their necks like Bolton fans used to do watching Allardyce-ball and as West Ham fans do now. They were packed there like sardines most of them I bet waiting for the delayed Leeds train.
We were above all this, leaning over the balcony of Patisserie Valerie where we had scoffed two large cakes, Mrs T with a strawberry tart the size of a hubcap and me with a Vanilla Slice the size of a kerbstone. Diet be damned we thought, and anyway, the publisher was paying. So: oblivious to the crowd this bloke pushed his way through the lot of them making them scatter, duck and dive, and if they didn't they got well and truly whacked on the head and some of them were actually felled to the ground. It was a bit like Moses parting the Red Sea. People were too amused to be angry. 10 minutes later the next sighting was of him being escorted by a policeman back to whence he had come. The final sighting was of the fishing rods disappearing round a corner and taking a newspaper stand with them.
Three points at Swansea disappeared round the corner as well, but it wasn't because Burnley lay down and rolled over. I watched on Wiziwig (who dreams these names up) and was so disappointed that they didn't get the point they deserved. But this is football, and this is Premier football. One error and another team can score and all the effort in the world after that will count for nothing if the ball just doesn't roll for you. 'Sometimes it just doesn't go your way,' said Dyche.
The first half was mostly Swansea and when the ball was played for Dyer to run onto he left Mee for dead and scored with ease. But then the second half was utterly dominated by Burnley. Despite that dominance and despite getting into the Swansea penalty area on a dozen occasions chances were few and far between, but they were made. On another day the Jut header would have gone in, the first half rasping Ings shot would have rippled the net. Fabianski made a fingertip save from a cross-shot. Burnley pressure was non-stop so that by the end of the game even Swansea fans were saying on message boards that Burnley deserved a point.
So: huge disappointment but the signs were there. This is a side that can compete. Swansea are no slouches and yet were totally subdued for all of that second half. But, said Dyche, 'We just didn't have that cutting edge.' Charlie Nicholas on SKY was complimentary, saying Burnley had Swansea pinned back and that it was a cracking game to watch. 'I thought Burnley deserved something from this but they walked away with nothing.'
On MOTD Robbie Savage waxed lyrical about the Swansea performance through the whole game. What a fool not a mention of Burnley's dominant second half performance. He raved about Bony and the two wingers and their pace. Presumably Savage slept through the 2nd half when both wingers and Bony vanished. Jonathan Liew in the Telegraph let rip at him, the theme of his article being that we live in a world where the 'personality' and the 'celebrity' takes preference over the 'expert' so that we have to see and listen to Savage's inane dribble. Savage's image is that of the bloke next door, the bloke you can chat to over the garden fence. In that respect he is in the same group as Les Dawson, except Les Dawson was entertaining.
Liew had a lot to say about our esteemed pundit (who makes Steve Claridge look intelligent), the best of which were: 'Juxtaposing Barry Davies and Savage is a bit like following the greatest meal of your life with a loud belch in the car park.' Another one was: 'There is a sense that Savage is indulged not for his wisdom or wit but for his lack of either, a sort of television ringworm forcibly burrowing its way into your subconscious.' The very best was: 'What makes Savage so objectionable is not so much what he is, as what he represents – a creeping inanity and a gathering storm of dimness.'
Joe Lovejoy in the Grauniad provided a telling summary: 'Burnley have a proud tradition but they are small fry in the top division, powerless to compete financially and hoping for a football miracle from players who were not good enough to win the Championship, reinforced by cheap and cheerful journeymen.'
You could almost feel the angst in Dyche's tone when he said: 'It's not about what we need; it's about who we can afford to bring in. That's tough. The club have made it clear there are certain guidelines I have to work with and there's no point me asking why I haven't got £25million to spend. There are Championship clubs paying more in wages and transfers than we do now.' Injections of real quality therefore seem unlikely in the remaining transfer window.
We'd got two front row seats in the Bob Lord for the Sheffield Wednesday game. Sky TV seemed to be a tad confused the other week calling us The Tykes. The Burnley home record against Wednesday is not particularly good and this time they were after a Premier League scalp. Astonishingly, October 2000 was the last time we beat them at Turf Moor. Prices were decent and Sheffield brought a fair crowd of real and very noisy Tykes, one of whom, bare-topped, gave a good impression of a barrel of lard all the game. He went home happy though.
Dyche made changes, all of them predictable giving game time to Wallace, Barnes, Sordell, Kightly, Gilks, Ward and Long. But it was Wednesday who took the win in a game as predictable as it was disappointing. Wednesday's run of good results at Turf Moor continued even though Burnley plugged away manfully, especially in the second half, dominating possession, but made few inroads against a resolute defence. Kirkland made a few routine saves from openings that Burnley fashioned, but in truth was never really troubled. In all honesty you could have been forgiven for thinking that this was a game between two Championship sides.
In the second minute we didn't attach much importance to the Kightly airshot that let Wednesday off the hook. There he was unmarked in oodles of space to receive a deep Wallace cross. He could have headed it, or controlled it and shot, or done a few keepie uppies. But no: he elected to volley it spectacularly and completely missed it from a wonderful position. If that had been in the 90th minute we'd have screamed in anguish. In the second minute you just shrug these things off which is pretty much what he did as if to say: ah well it's only early.
If Burnley had played until midnight, it was doubtful that a goal would have come their way, despite having 20 shots according to the stats. Alas 15 of them were off target. Wednesday's goal was from a penalty, their player brought down by Shackell, when they made a second half foray at pace into the Burnley box. It was probably the only way they'd have scored emphasising that it was just one of those nights, underlined by the stonewall penalty that Burnley should have been awarded when the Jut or Barnes, difficult to tell which, was hauled to the floor by his shirt. When the referee played on, you knew in that instant that the game was Wednesday's.
If the first half was largely dull and tedious, the second perked up considerably. It is reasonable to assume that Dyche gave them all a straightener in the dressing room. What had been very much a 50:50 uneventful game livened up significantly with Burnley doing nearly all the pressing in the second half but alas with no end product. Ings and the Jut were brought on for the final minutes but made little difference, Ings blazing a shot well wide after he'd dribbled his way forward.
Our record of never having seen a Burnley win from the Bob Lord Stand since the 1968 Youth Cup Final therefore continued. It is unlikely therefore that we shall sit there again. 'This was a nearly performance,' said Sean Dyche. He was quite right about that. In the first half I nearly fell asleep.