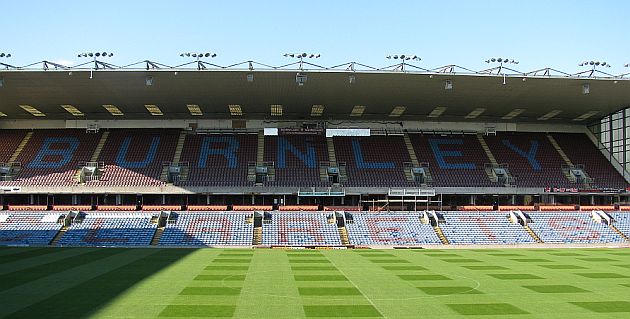 But 56 years ago when it was the opening game of the season, Burnley went on to win the title. If this season's game is an echo of the past we can be well pleased.
In the summer Leeds appointed a decent manager in Rosler and a good new CEO, Adam Pearson. You couldn't help thinking that if owner Cellino could stop interfering; Leeds might have a decent season. SKY must have decided this was a glamour fixture making it their first Saturday game. Either that or the guy who chooses the fixtures for television is a Leeds fan they are on so often. The fixture, however, a far cry from those of the 60s following Leeds's promotion to Division One when Burnley were the top team in the land after their title win in '59/60.
Tim Quelch's 2009 book Never Had It So Good looks at that remarkable achievement and has just been re-issued. It makes remarkable reading and 55 years on the contrast between 'then' and 'now' is astonishing. Was it MacMillan who said decades ago, 'You've never had it so good?' He could say the same today to footballers. He might also say the same to anyone who has supported Burnley over the years. Think back to the wilderness years in the old fourth division and think how good it is today.
Could a town the size of Burnley win today's Premier League. No they could not. Imagine today such a small-town team taking on the best teams from the continent and baffling them with their tactical innovations, dead ball scams; ever-changing formations and mesmerising movement. Little Burnley back then had a team filled with players that would have been valued at £20million and more in today's prices. Players that Mourhino would have drooled over played and lived and felt perfectly happy and at home in a saucer-shaped vale filled with cobbles, terraced rows, mills and chimneys, fog, mist and smoke. London might have been 1000 miles away for all they cared about it.
In today's values this was a side that cost just £600,000. Spurs, Burnley's great rivals of the time, spent ten times that amount. This was a town struggling to cope with recession in its major local industries, cotton and coal and MacMillan's remark did not go down too well at all in this region. Money was in short supply yet a quarter of the local population attended games in an age where not too many people travelled long distances as they do now.
Today, positive attempts are being made to turn the clock back with heavy investments at Gawthorpe in terms of providing facilities to produce players to slot into the first team. Back then this was a club that invested heavily in its young recruits, guaranteeing each of them a five-year apprenticeship, featuring top class coaching and supported by induction into a trade of their choice which they could fall back on if their football careers did not take off. Imagine Tom Heaton last season in the Prem working as a part-time joiner whilst he played for Burnley and was called up by England. Back in 1959 this is exactly what John Connelly did.
This was a club back then when players supported each other both on and off the field. Burnley players were parochial and other players from other clubs referred to them as the Republic of Burnley they were so tightly knit. Their wives helped each other make ends meet exchanging knitting patterns and children's clothes. They shared recipes and had baby-sitting rotas. It was a club that actually vetted the players' girlfriends and irreproachable player behaviour was demanded both on and off the pitch. The parents of young lads that came to the club knew that they were in good, safe hands. Today Sean Dyche promotes and instils his core values and beliefs into his players. As such, they are another welcome echo of a distant past that harks back to Harry Potts who was a father figure to all of them.
If you haven't got a copy of this book then it is hugely recommended for the way in which it takes you back to such a distant era. Britain was so very different and was yet to be consumed by celebrity culture, glossy fashion and footballers were still the bloke next door and arrived at the ground by bus. John Angus cycled to Turf Moor. Both football and daily life back then were in black and white, colour was in short supply. For those of us who lived through those times, recollections and reminiscences come rushing back when we read books like this. But much younger folk will have little or no idea what football and life was like all those years ago and how much harder life could be.
And how insular it all was: in provincial Burnley there is the story that a planned Frank Sinatra concert was cancelled because the venue had already been booked by the Colne Swimming Association.
The re-issued version of this iconic book has been updated with better layout, a more striking cover and better presentation of evocative pictures of the town and players in action. £1,000 of royalties from the first edition were donated to Burnley FC Youth Development schemes. Further royalties will be donated to Cancer Research UK.
The seeds of Burnley Leeds United rivalry and frequent dislike were laid in the early 60s and continued until the mid-70s. The opening game of the title-winning season was at Elland Road on a baking hot day and I can remember getting the steam train from Todmorden and seeing a 3-2 win. Later on, there was no love lost between Bob Lord and Leeds United directors. There was no love lost between Jimmy Adamson and Don Revie. Revie's shadow still haunted Jimmy when he was manager of Leeds United. There was even talk of Revie coming back to consult with Adamson and advise him. Adamson made polite noises about this but it was one of the things that drove Jimmy to fall out of love with football.
Games between the two sides were frequently battles, in the white corner the likes of Bremner, Giles, and Hunter; in the Claret corner Andy Lochhead, Brian O'Neil and Gordon Harris. Today, games may be more restrained and civilised yet the undercurrents and memories of 'dirty Leeds' remain. I'd hazard a guess that if Burnley could only win four games this season, fans would choose Blackburn Rovers and Leeds United home and away.
'We'll be facing a Premier League team, Premier League players, a Premier League manager and a Premier League budget,' said Leeds manager Uwe Rosler before the game. Hell, he'll be saying we're a big club next.
For Burnley this was the first league game without Shackell since October 2012, 121 games ago. Wise old owl Ian Holloway had tipped Burnley for a 1-0 win:
'It's Yorkshire v Lancashire, an extra bit of spice, but I fancy Burnley strongly to win this one. They've been up and down but I think Sean Dyche is an excellent manager. I know them inside out because I used to live up there and I reckon they'll ride the departure of Danny Ings, no problem. They've got a really good squad and I think Ashley Barnes is a fantastic player. '
Alas Barnes was still out and months away from fitness. Ulvestad and Lowton were out injured with short term niggles. Leeds meanwhile were confident after a settled summer, so settled in fact that Leeds fans were in the main quite disbelieving after all the antics and events of the last couple of seasons. Quite a number of lapsed fans, so disillusioned by the pantomime years, had returned to the fold with new season tickets, my neighbour included. Much of this new feel-good factor they attributed to the presence of new CEO Adam Pearson who they reckoned had brought a new professionalism and calmness to the place and had the persona to keep Cellinissimoo in check. Nor had any of their young players been sold. 24 hours before the game it was easy to sense this new spirit and optimism in the local press and on the Leeds websites. You couldn't help but wonder, was Leeds United about to re-enter the football world as a major player and a challenger for the top Championship places?
Pay on the day and it was an astonishing £42 for Clarets and £30 for pensioners. God they must need money badly. Who in their right mind charges those prices for a Championship game: oh sorry, I forgot, the mighty Leeds.
With a prior major family 'do' to attend, the unbreakable arrangements having been made long before the fixtures came out, and our fingers crossed that whatever game it was would be acceptably 'missable', it turned out that this was an opening game we had to miss. Gawd almighty, fancy missing the Leeds game when you live in Leeds, I thought. When the fixtures were published the groans and gasps from number 12 could be heard across the valley in Horsforth. But at least there was SKY in the house.
There was a big Sean Dyche feature in the Guardian. He thought Burnley could prosper without big spending. Having been in the Premier League would be no advantage. Some of the sums being forked out in the Championship to try and get to the Prem were astronomical. There was a hint that his spending plans and signings schedule had been badly affected by the wage demands of targeted players and he'd had to re-calculate. He said he was stunned by some of the packages being offered to players by other rivals, but was confident that other players would arrive at Burnley before the end of the transfer window. There were, however, no plans to join the big spenders. It was a model that Leeds manager Rosler alluded to on the day of the game; that Burnley were the club to copy, that Leeds had a small squad, that Burnley had proved what was achievable without being reckless and with just a small group of players.
Players might have left Burnley but George Boyd insisted the team mentality and the work ethic remained. Duff had said something interesting too about Trippier; saying that the players had as good as kicked him out of the door when the Spurs offer came along. Whilst Ings had a definite career plan, Trippier on the other hand would have been quite content to stay at Burnley where he was settled and happy. But Duff and others had as good as told him the Spurs move could not be turned down, he had to take it, chances like that did not come along every day.
KERCHING went the tills and cash registers at Elland Road. 'What sort of ID do you need to get into Elland Road?' someone asked. Basically just a wad of £20 notes is the answer to that one.
A hot, blue sky day, expectation and anticipation at every ground in the country. It's the day of the season when everyone is level pegging and can hope that this will be their year. For some it's just to avoid relegation, for others it's loftier things. At Elland Road both sets of fans looked for pointers of what the season might bring but you couldn't say there was anything conclusive. This was a dish of crash, bang, wallop, an attritional battle with no quarter asked or given.
From the sofa in front of a huge TV set, a burger in one hand and Bucks Fizz in the other (I was driving) it was entertaining enough with plenty to keep you on the edge of your seat. Skill and fluent passing might have been in short supply, but even so, it was end to end stuff with moments that had you gasping out loud.
First when Leeds hit the bar after Heaton the new captain had deflected a goal-bound shot. But at the other end there were two penalty claims, one when the Jute was hauled to the ground and an absolute stonewaller when there was a blatant handball when again the Jute was bursting through. The TV guys were incredulous that this one was not spotted by either referee or linesman.
It looked odds on that this was heading for a goalless draw but on 82 minutes Leeds scored a beauty of a goal when the ball was fired home by Antenucci from distance with a curling shot that bent inwards and eluded the despairing dive by Heaton.
By this time Vossen and the Jut, neither had done anything wrong, had been replaced by Sordell and Vokes in a brave move by Dyche. Within minutes of the Leeds goal and with just four minutes remaining, a pinpoint cross from the superb Darikwa was headed home from 10 yards out by Vokes who had been mobile and impressive since his first touch of the ball. Darikwa looked like he had been born for this level of football.
A fair result then: Leeds had their moments at the Burnley end; Burnley had their own decent attempts and that cast-iron penalty claim. We never give in, said Dyche afterwards and this was a display of resilience and as ever 100% commitment and bravery from every player at an intimidating ground. Funny how other folk see things. One Leeds website described much of Leeds' football as sublime. He must have watched a different game than me.
Yours truly and Mrs T now depart to the Dales for a few days. Here we go again, just 89 more points needed.