'Thank heaven for Burnley who played their hearts out to win the Premier play-offs. Afterwards their heroic defender Clarke Carlisle picked up the MOTM award and in a short and graceful interview he gave every sign of being one of the most impressive human beings on earth. Moved to tears, he spoke with wisdom, articulacy and passion about the game, players, supporters and his own personal journey through a host of injuries as well as alcoholism. If anyone should carry a torch for all that is great and good in the beautiful game – it is Clarke Carlisle'.
Nor is it very often that The Guardian picks out Burnley as being one of the shining lights of football. But it did on May 30th, 2009, when David Lacey bracketed Burnley's football ethos with that of Barcelona:
'In football it has been a good week for fundamentalists, those who believe that amid the hustle and haste of the modern game the basics of good passing and movement plus the ability to make space and not give the ball away are too often taken for granted. To which might be added the willingness of players to run with the ball when the opportunity is there, a habit in danger of being coached out of teams fearful of losing possession and being caught on the break.
'On Monday Burnley displayed many of these qualities in beating one United, Sheffield, to win promotion to the Premier League. On Wednesday Barcelona did as much, and a bit more besides, when they outplayed another United, Manchester, to win the Champions League Final in Rome. In each case the match was run and won by medium-sized men with the brains and technique to outwit the athletes whose power and pace are beginning to dominate football at the expense of the subtler arts…
'…Forty-nine years ago Burnley set standards which were embodied in the Tottenham double side the following season. So it is good to see Turf Moor back in the big time and the Lancashire heartland is promised a rare pantomime now that Burnley's Cinderellas have joined the Ugly Sisters – Sam Allardyce's Blackburn and Gary Megson's Bolton – with Wigan playing Buttons…'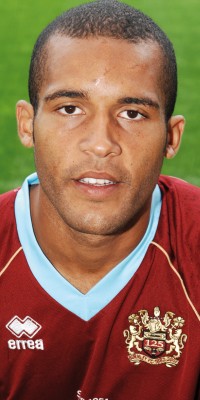 There are those who would say that the game against the powerful athletes of Sheffield United was no classic. But try telling that to the 36,000 Burnley supporters who were there. It was the match of their lives.
Lacey was right in his assessment. No-one could call Burnley's Wembley team that day a team reliant on nothing but muscular, powerful, physical athletes, good at running and pressing, but lacking in flair and deftness. This was a team, and it was a team in the proper sense of the word, where the sum of the parts is greater than the individuals. In this respect it continued in the tradition of the McIlroy/Adamson Championship team of 1959/60 and then Adamson's golden team that flowered so briefly from 1973 to 1975. What the team of 2008/09 had was a blend of strength at the back, creativity in midfield and pace and skill up front. Above all there was flair and as Lacey says it was the small men who ran the show; Wade Elliott, Robbie Blake, Graham Alexander, Joey Gudjonsson and Martin Paterson, not one of them a giant. Burnley played well and their goal came from a mazy run from deep by a player with the skill, confidence and bravery to take the ball forward almost to the edge of the box from inside his own half. He passed, it came back to him, and from 25 yards the ball was stroked home with a level of skill that would have made that great legend Jimmy McIlroy proud. In their victory Burnley demonstrated to the nation that passing skills and ball control can prevail and succeed over might and muscle.
Ironically the only physical giant in the Burnley outfield was Carlisle, at 6' 3" a powerful colossus who, on the day, was unbeatable in the air and impassable on the ground.
In an interview after another game, ironically against Sheffield United again in a League game only a few weeks earlier, Carlisle described the experience as like playing in the Land of the Giants. Again it had been a game where Burnley's smaller men had won although Carlisle was honest enough to describe some of his defending as "industrial," a case of needs must. This is an articulate man indeed, and in that single word, he conjured up the image of his approach and method. He is not a man to weave his way out of defence with elegance and sophistication. He is not a man to make pinpoint 40 and 50 yard passes to the feet of a colleague on the other side of the pitch. He is direct, simple and uncomplicated. He wins it, he makes the simple pass. His job is simple – to defend. "It is up to the likes of Chris McCann, Robbie Blake, and Martin Paterson to produce the pretty, eye-catching stuff, but the defensive unit to keep clean sheets." At corners in the opposition half it is his job to move up into the penalty area, steam in, and attack the ball. Burnley's progress to Wembley in the final weeks was marked by a string of games in which there were clean sheets and he received the MOTM award.
Club programme notes outlined the key role he played in 2008/09. They referred to his never-say-die attitude, the way he was able to dip into his own well of strength after a dip in form briefly cost him his place. "I have got to a stage in my career where I can't be dipping below a seven out of ten. I've played 300-plus games and I am approaching 40 games this season and I haven't done that for a while. I should be experienced enough to know what is expected of me and produce it every week. It's about having a mindset and knowing that when you cross the line you are not going to take any chances or risks and just focus on your job. I get paid to defend and sometimes it may not be aesthetically pleasing as some might want and it might be quite industrious at times, but as long as the ball is not in the back of our net my job is done. I am feeling great, probably the fittest I have ever felt at this stage of the season, having played more games than in the last six or seven years."
Wembley on May 25th, 2009 was certainly the match of a lifetime for this dignified centre-back in which yet again he received the best player award. It was clear from the on-pitch interview that this was a day he will never forget. The story of his journey to get there is that of a fall from grace and then a lesson in self-appraisal, determination to recover, rehabilitation, and then ultimate triumph. This is a man who faced his demons and found his renaissance.
Born in Preston in October 1979, his first club was Blackpool. There he made 100 appearances between 1997 and 2000. His form was such that QPR paid £250,000 for him in the summer of 2000. He made appearances for England at U21 level and really was seen as an emerging star. However, the injuries began and a cruciate ligament tear kept him out of the game for a year. Doctors thought he was finished. In his first game back, a reserve fixture at Bristol City, there were fears he had repeated the injury when he was forced to limp off. Fortunately it was not as bad as feared, and he was back within a month.
Carlisle spent four years with QPR, helping them win promotion to the Championship and in January 2002 he won the title of Britain's Brainiest Footballer in a TV Quiz. In a close Final he beat Alan Brazil 6 – 5. It was QPR's first major trophy since 1967 one newspaper pointed out not without humour.
But, by the 2003/04 season there were problems and he was admitted to the Sporting Chance Clinic for treatment for alcohol problems. The trigger came when he was axed from manager Ian Holloway's squad after going AWOL on the eve of a game.
"With the knowledge I have now, I realise it had been affecting my performance for a long time. I had been playing at nowhere near 100%. At one stage I found I wasn't actually that bothered. Then, suddenly, I had a moment of clarity and thought: Clarke what the hell are you doing? It was when clarity set in I felt at my lowest. To be honest I was scared."
Tony Adams' Sporting Chance Clinic nestles in the tranquil Hampshire countryside. There are several football stars who have attended the centre but wish to remain anonymous. Clarke Carlisle has never wished to do that. There is no pampering to ego or salary, the kitchen is a place where beans on toast are on offer. There are facilities for retaining fitness but definitely no facials. Instead of pampering there is a regime of individual and group counselling sessions. TV is allowed only in the evenings. It was at QPR that he turned to drink.
"After training I'd go to my local and have a few pints and then when I was bloated I'd shift onto cocktails or shooters and then when my friends had finished work we'd crack on into town."
His turning point was when he arrived for a match looking the worse for wear and was sent home. He was days away from getting the sack. It was then that the realisation hit him that his career was going rapidly downhill. Once there he found it mentally and physically draining going through all the emotions that came to the surface. "There are reasons for behaviour and getting to the roots of the problems was liberating."
He acknowledges now that what the clinic and its staff did for him was lifesaving. He acknowledged them again in his interview on the pitch immediately after the Burnley Wembley Final.
The effect they had him was not only to combat the drinking but also to help him realise that it was his reaction to certain situations that triggered the drinking. "It was an intense and emotional 28 days."
"Clarke's shown bravery and was man enough to face up to his problems," said manager Holloway. I can only applaud him for what he has done. Nobody has seen the best of him yet and my message is to watch out for him. He can go on to play in the top flight with the new tools he's been given to deal with the rest of his life."
Carlisle's prophetic comment was: "I do believe I can do a lot more than almost anything I've shown in football so far."
His contract at QPR ended in 2004 after 212 appearances and 6 goals. Kevin Blackwell took him to Leeds United on a free transfer. There he spent just one year, playing 38 games and scoring 4 goals. Here too there were injury problems, torn ankle ligaments during a game at gloomy Rotherham, when there was a 0–1 defeat, keeping him out for six weeks.
Leeds accepted £100,000 for him from Watford (Stoke City too would have signed him) and he signed a three-year deal. His potential remained clear and manager Aidy Boothroyd tipped him to become one of the best defenders in the Championship. It would be five years later that Boothroyd's prediction was proved correct. Boothroyd identified that he had enormous strengths and was certain that he would become an even better player. Watford finished third in the table in 2005/06 and gained promotion to the Premiership. But by the time of the play-offs Carlisle had been injured again, this time a thigh injury, and he took no part in the final games or the Final. Nor did he take much part in the Premiership season. He missed eight months of the season finding it hard to cope with and by the time he was able to play again Watford had been relegated. He regarded the small number of games he played when he returned as a taster of Premier football. He could not have known that in 2009 he would be instrumental in another club's promotion to the Promised Land.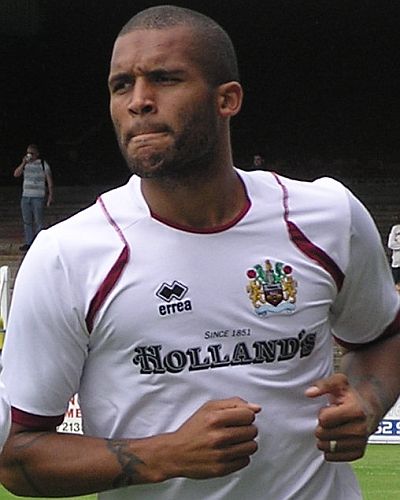 In the summer of 2007 Burnley manager Steve Cotterill was the next man to recognise his abilities signing him for a reported £200,000. He replaced Wayne Thomas who was sold to Southampton for over £1m. These two moves were amongst the smartest of Cotterill's deals and once he arrived at Burnley Carlisle was an almost ever-present.
The move back north was not in Carlisle's script. He had just forced his way back into the Watford side after injury and presumed he would figure in Aidy Boothroyd's plans for the season. Cotterill's phone call changed all that.
"I was all set for Watford's season and this phone call came out of the blue – apparently not so for the gaffer – he said he'd been after me for a few months, but I was completely unaware of it," said Carlisle. "It all just fell into place. It was excellent. I don't just want to tag along in the background, I don't believe that's a stage of my career I'm at. I believe I'm definitely a first-choice centre half and that's what I'm here to prove."
If constant injuries had been a problem for him until joining Burnley, he avoided them at Turf Moor. But tragedy might have struck if he had not had a miraculous escape from a car crash on October of 2007 when his car spun into a ditch on the way to training ahead of a game against Crystal Palace. The car was a write-off yet he emerged unscathed. In fact his wife collected him and they continued the journey to training. The following weekend he played against Crystal Palace.
"Anybody else doing another job might have had a week off work in a neck brace and a doctor's note signing him off," commented manager Cotterill. "Clarke did remarkably well even to play on Saturday."
It could certainly be argued that the arrival of Owen Coyle as manager at Burnley took Carlisle's game to another higher level. As Steve Cotterill's term reached its end, this was a disenchanted group of players, several of whom he had alienated and had lost confidence in him. Nine of the Burnley Wembley team, including Carlisle, had played under Cotterill. Some of these had established a run of 19 winless games. With Owen Coyle they achieved promotion to the Premier League.
"The manager, Owen Coyle," said Carlisle, "tells us week in, week out, it doesn't matter what other teams are going to do or who they've got in their side. It's all about what we do and how we can perform, because he believes – and it'd filtered all through the club and the squad – that if we play to the best of our ability we're more than a match for anyone…. There's a lot of pressure… but when we cross that white line, a freedom to go and express ourselves and play the game in the right manner has been instilled into us, with a knowledge that the manager supports you in that – and that if we, as a team, play to our strengths and abilities, we can win the game."