Apparently Crowe has been a Leeds fan for a number of years since he used to watch games beamed over to Oz. With Cellino said to be about to relinquish all control it was good to hear that Leeds might soon be in fantasy hands again. When I once said to my pal Leeds John that the Leeds pantomime story would make a good Hollywood comedy little did either of us think that it might one day become reality.
On top of that was the report that a couple had sex in the centre circle of the Charlton Athletic pitch; published pictures appeared to confirm that it is indeed possible to score at Charlton despite the mud although the mud perhaps adds an extra thrill. Robbie Savage managed to escape a driving ban even though he had been caught doing 99mph near Knaresborough. His lawyer argued that it would be difficult for him to used public transport because too many people hated him and his Bentley was his safe haven. You couldn't make it up could you and he joins the lengthening list of celebs to get away lightly because of idiot courts and judges.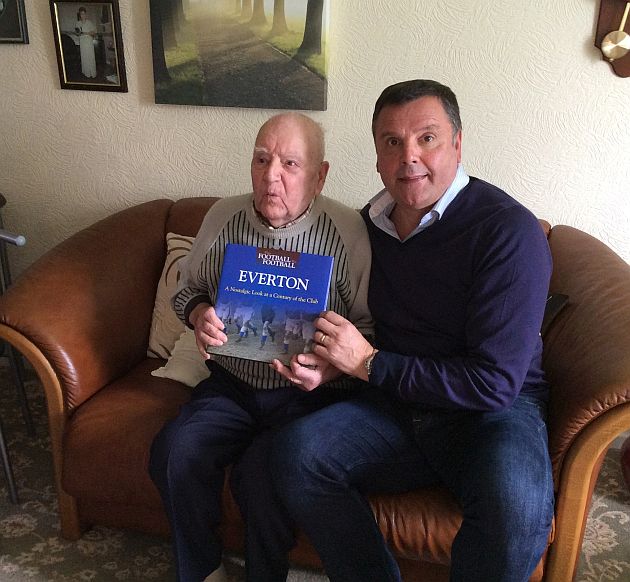 And then there was the curious case of Italian national hero Fabio Cannavaro sentenced to 10 months in prison for swimming with his wife in his own swimming pool. Alas the pool had been seized by tax inspectors as part of an investigation into his financial affairs. In our own green and pleasant land up to 100 of our own celeb footballers face retrospective tax bills after becoming involved in a tax avoidance scheme based on investing in film-making.
Happily, our own Danny decided not to join Real Sociedad. My pal was right; straightaway he said: 'He won't join them. He's got more sense. If you ask me, he's gone for a nice expenses paid weekend, a couple of decent meals in nice restaurants, some sunshine and probably a taxi pick-up from door to door.' In his place I'd have done just the same. By all accounts his heart is set on Liverpool and if he does sign for them at least they'll have someone who can smack a penalty home.
Little Joe was thrilled to tell us when we saw him, after we got back from Kent, that he had scored in footie training on Tuesday night. There's 30 of them all 7, 8 and 9 and they do some drills and then most of the evening is 5-a-side. What he loves to do best is do a sliding tackle as far as he can on the highly polished gym floor. I suppose Mourinho would call them criminal but so far he has only managed to demolish a wall. The other week he won the penalty shoot-out tournament. He celebrated with what he does best, a long slide halfway across the room narrowly missing someone's pram and then continuing through the open door halfway down the corridor. It reminded me of the old story that when Steve Kindon ran at full pelt into the penalty area they had to open the gates behind the goals in case he couldn't stop.
It was heart-warming too, to get an email from a cousin and a pic of my dear old Uncle Arthur (pictured) who was 95 this last week. In his youth he was good enough to have had trials at Everton and he says he would have been signed but for the war coming along and that was the end of that. Ever since, through thick and thin, he has followed them; travelling thousands of miles to grounds all over the country. Everton sent along ex-player Graeme Sharpe to visit him and wish him well. It made me wonder: when I am old and grey and 95, who will Burnley send to see me?
Slowly the Mourinho dust subsided – although not quite fully. The media found other things to write about, the newest being the FIFA decision that the 2022 World Cup will be played in November and December. Scudamore was cross because it would mean cancelling Christmas. It brought back images of the brilliant Alan Rickman scene in Robin Hood and he is the Sheriff of Nottingham and in the castle he tells all and sundry with a sneer and a snarl and narrowed eyes:
'Cancel the scraps for lepers and orphans, no more merciful beheadings… and… call off Christmas.'
With both Man City and Arsenal losing at home in the Champion's League and Spurs and Liverpool out of the Europa League, attention focussed on them rather than Mourinho.
But come Thursday there he was again in the spotlight but only because BT Sport were a bit miffed that he had jumped onto the SKY sofa on Kamara's Sunday morning programme. If I understand it right Mourinho is contracted to BT Sport and they were not best pleased that he had appeared on SKY. Bearing in mind that Mourinho had been lambasting SKY not much earlier for their coverage of Chelsea and had not been talking to them, it was fascinating to see him asking to be allowed to appear. According to Kamara, Mourinho contacted him on Saturday evening, clearly wasting no time to get his request in to start his where-is-the-justice campaign and his outrage routine.
By Thursday however, it did seem that a bit of a backlash was growing against Mourinho and that he was being seen for what he has become. When he arrived in the UK ten years ago he was seen as a breath of refreshing fresh air. The press loved him and we all found him thoroughly entertaining. Today he comes across as a whinger, moaner and serial complainer constantly on about the campaign against his team and that whilst his players receive punishments, other players do not. His churlish responses to questions about the Mikel tackle on Arteta a year ago received mentions in several papers. Instances of his own players' misdemeanours were frequently quoted of which there were plenty in just the last 12 months.
On Friday there was another twitch in the tale as Paul Scholes in the Independent added his say. There were some interesting bits:
Mourinho's attempts to influence football's decision-makers are not working…. In fact it may have backfired… It was not a leg-breaking tackle as Mourinho said… It was not even close… Why? Because Matic got up immediately and ran after him… Not every tackle that connects with an opponent is a leg-breaker… Not every time you get kicked does there have to be an outrage…
Come Saturday there really was at last some football to watch instead of newsprint and websites. It was good to head to the Turf again. With a marvellous display at Old Trafford, with a great performance at Chelsea, hopes were high. This was seen as a winnable game. But football kicks you in the teeth so often and you drive home after a game and wonder just why you felt so full of anticipation. If Burnley had slices of luck at Chelsea, they had absolutely none against Swansea.
Slick and sleek at Manchester, passionate, defiant and spirited in Chelsea, this was a display against Swansea that was flat, drab, tired and uninspiring. There is a first team at Turf Moor and not much else. The bench is distinctly underwhelming. Jack Cork returned to Turf Moor as if to say: 'look this is what you could have won.' Yet having said all that; it was game that was there to be won, a game that should have been won, and a game that Burnley contrived to hand to Swansea with yet another farcical goal conceded from a corner. The stats make horrific reading. Five of the last seven goals have been conceded from corners. Today it left us punching the air in despair and frustration. Whenever a side gets a corner we hide our eyes.
Swansea were distinctly average. Sure they played neat possession football, sprayed passes around and defended well at the back but in the first half they were toothless except for just a couple of occasions. The better scoring chances were at the Swansea end with Fabianski mounting up the saves and catches that by the end of the game made him easily the man of the match. Off-colour as Burnley were they were the only side at half-time that looked like they wanted the win and made any real inroads.
Mourinho: you can't keep this man's name out of the news can you? On matchday he was still sticking the knife into Burnley; SKY still asking him provocative questions. A week after the Chelsea game his tiresome gibberings were still aimed at Barnes. 'If I speak about this player I will be in trouble.' You wondered if indeed Barnes was affected by him. He was given a huge welcome when the teams were announced but although he had a decent game it was a long way from his usual, combative, rumbustious self. When you have been savaged by one of the biggest names in the football world every day for a week, how can you not be affected? Despite that, he had two great shots, one in each half. The one in the second half a superb split-second spin, turn and thwack that whistled by the post from 15 yards; the one in the first half at close range smothered by the impressive Fabianski.
Swansea upped their game a little and increased the pace. Shelvey began to control things in the middle more and more. Burnley huffed and puffed but lacked flair and invention, and this was a game when Marney was clearly missed. Boyd and Kightly faded so that it cried out for an injection of vitality. Wallace might have provided it but remained on the bench. And if Mourinho can cry 'conspiracy' then today so could we with two penalty claims ignored, one for handball and the second for a rugby tackle on Vokes that clearly impeded him. Some say the handball was debateable but when the luck goes your way the referee gives them. Mourhino screamed penalty when something similar happened at Chelsea, the ball bouncing from thigh to arm.
But the hauling back of Vokes was blatant. The referee waved play on. 'It's a conspiracy,' someone we know in London would have insisted. Vokes, the gentle giant, strong as an ox, and as honest as they come, stayed on his feet. Tumble to the ground and surely the referee would have been convinced. On MOTD both Shearer and Ruud Gullit were adamant that Vokes should have taken the fall and that this would not have been a dive.
'Fall,' they said vehemently, 'and the referee must give the penalty.' They insist that Vokes's honesty has cost Burnley a point.
'We value our honesty,' said Sean Dyche. 'A breath of fresh air,' said Matt le Tissier. Hmmm… us mere mortals might question this if Burnley are relegated by just one point and we think back to this incident when we compile our list of 10 reasons why Burnley went down.
And the giveaway corner: from it comes a shot and Heaton makes a miraculous save. The ball hits the bar, ricochets around, Trippier sticks a leg out, it bounces off him and the ball is heading goalwards, Heaton saves again but juggles with the ball and over the line it goes squirming from his grasp. It's a horrible, horrible, messy goal. Swansea don't deserve this slick of luck. It's now one of those games when you know Burnley won't score in a month of Sundays especially when Barnes's shot misses by an inch. And then Fabianski makes another incredible save from a Vokes flick and tips the ball round the post.
It's dispiriting, infuriating and disheartening to watch when a side is losing like this. Swansea simply played the safe game and pounced on a Burnley weakness. When the man of the match is the opposition goalkeeper, it tells you all you need to know. Except for two saves and picking the ball from the back of the net Heaton was a spectator.
The bright spring-like sunshine in Leeds as we set off matched our pre-game optimistic mood. The drab sky and cold, damp rain that fell in Burnley in the afternoon was a perfect match for the glum mood as we drove away. Only a plate of gammon and two eggs, chunky chips and mushy peas, mushrooms, tomatoes and pineapple with lashings of ketchup and a bottle of Pinot Grigiot to wash it all down at the Queen in Cliviger, helped clear away some of the dejection.
Match of the Day again. Of course the intro to the game made references to Barnes. But in the Stoke versus Hull City game two horrendous challenges featured, both involving Steven Ireland. The second of them was on Ireland himself when Figueroa raked his studs down the back of his leg deliberately and maliciously in retaliation for the poor tackle by Ireland earlier on his teammate. It was nasty, brutal and vicious and needed over a dozen stitches said Mark Hughes. Shearer and Gullit as good as chuckled at the whole thing, brushed it off, and yet the Figueroa rake was malicious retribution. That no doubt will be the end of it yet it was far nastier that anything involving Barnes and Matic. Ireland, though, doesn't have a Mourinho though, does he, to rake up the accusations of criminality by Figueroa and conspiracies by referees, and to blag a place on the SKY Sunday sofa and spout his vitriol? After the Chelsea game Barnes was crucified on MOTD. But the rake is dismissed in a sentence. 'Oooh that was nasty.' No mention either of the thoroughly disliked Savage speeding late at night at 99mph in his fancy Bentley that could have killed someone, let alone break a leg.
Sunday morning and I was still moping at the injustices of football. Having lost undeservedly to as scruffy and messy a goal as you could see anywhere; whoever said this is the beautiful game was surely having a laugh.