Suddenly the match didn't seem important. John and Pat were regulars on away weekends and he was a Supporters' Club committee member. He was a lovely man and on away trips on Saturday evenings we'd always eat together. He and Pat were two people that Mrs T and I could sit down with and just pick up where we left off last time, the mark of a real friendship. Along with so many others I just felt a deep sorrow. God bless you John and thankyou for your friendship.
A first: a trip to Millwall with the Supporters Club for the weekend. Fortunately we weren't staying anywhere near Cold Blow Lane, the site of the old Den. The stand that faces the away supporters still bears the name, though. What a name, a name to conjure up the bleakest of images, like the name Bleak House, a Burnley area.
Nothing bleak about Burnley these days though, recognised now as an Enterprise Zone and featured glowingly in the Sunday Times over the weekend as a place for a first time buyer to get on the property ladder. And Burnley fans are pussy cats – unless Joey Barton turns up.
Millwall were first formed by workers in a jam factory. Incidentally, the EU Brussels meddlers are now issuing dictats to regulate the production and quality of our jam. Tip a jar of English jam upside down and it stays in the jar. It's the best in the world. If they get their way, all jam in future will be runny and messy. Marooned on a desert island there are 10 things I'd like; 10 jars of Frank Cooper thick-cut Marmalade. For God's sake Cameron, get us out of this EU shambles.
Simon Inglis describes the old Millwall as 'special. It was rough, tough, proud and prickly, warm and wild all at the same time, and also extremely difficult to find.' Like the old Ninian Park in Cardiff, too many football supporters have poor memories of the Millwall of old, a place of rioting fans, racism, frequent abuse, and violence where visiting fans rarely felt safe.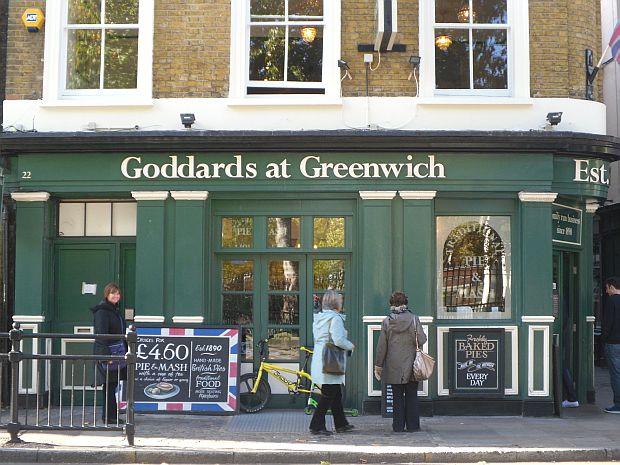 Talk on the coach on the way down was about the way Burnley lost the Cup game, about how well they'd played with a scratch midfield. It was Adrian in the West Ham goal who kept West Ham in the game in that first 45 minutes when the number of shots piled up and West Ham were comprehensively outplayed. The memory of the referee's penalty gift to West Ham was still vivid enough to raise the hackles.
But it was eyebrows that were raised when it transpired that Burnley appear to have signed 'a one-armed goalkeeper' (barrister John Whitting's words not mine). It was revealed that Alex Cisak was about to sue his former surgeon for the damage done to his wrist, he claims, by being allowed to return to training too soon when he was a youth player five years ago. Cisak alleged that he could only train at 75%, takes painkillers, has been affected mentally, pulls out of shots and can't develop properly because he can't fully train.
The opposing barrister countered with, 'It's difficult to see how a goalkeeper playing at an extremely high level; can get rave reviews if he can only use one arm.' I must admit I found that a quite compelling argument. Within 24 hours of the BBC revealing the story, Cisak had unsurprisingly withdrawn the claim and was ordered to pay the surgeon's costs.
The road to London is well worn by Clarets buses, down the M6 and then across to Banbury. Banbury always was a coaching station. This is a place steeped in history that dates back to Saxon times and where Oliver Cromwell, never the most cheerful of blokes by all accounts, planned one of his key battles in the back room of a pub, Ye Olde Rein Deer Inn. Banbury used to have many Crosses until they were all destroyed by the Puritans, who as general miseries took their lead from the main man – Cromwell. If Cromwell was a miserable bloke, who could blame him; I think I would be if I had a face covered in warts. The present and renowned Banbury Cross was built in 1859. Both Garry Glitter and Larry Grayson were born in Banbury. Of that, we will say little.
We always stop there for an hour or so. When departure times used to be later in the afternoon, in days gone by, the coach always stopped conveniently by another olde pub into which most folk decamped without even having to open their eyes it was so close. Of late, with morning departures, it's a wander round the shops and in this respect the town centre bears a strong resemblance to most other identikit town centres.
The rain and a dreadful journey meant this time Banbury was given a miss. That was a shame. We were due to meet Banbury Dave and he was due to give me some Banbury cake, a flat, currant-filled, spicy, oval-shaped cake. Instead, he ate it.
It was raining when we set off. It was raining down the M65. It was raining down the M6. The queues of dense nose to tail traffic slithered along at a snail's pace. The wheels of the bus went round and round, round and round, all day long, through spray and foam and every so often ground to a halt. Five hours later it was still raining, still slithering and traffic was still stopping and starting. And we were only near Birmingham. Such is the lot of the dedicated football supporter whatever team he follows. What can you do; you just put up with it and say a silent prayer you don't drive a coach for a living.
Three hours later we reached London, stiff, numb, and with addled brains unloaded suitcases and headed for the hotel 'pub'. My eyes lit up. There on the menu was pie, chips and gravy. Suddenly, life seemed back on track. Mrs T restores her equilibrium with a G & T. For me it is the 'pie', man's greatest invention that puts the smile back on my face. Greenwich was on the Sunday itinerary and in Greenwich lies Goddard's famed Pie and Mash café. My lips smacked in anticipation.
On the previous London trip we'd abandoned all attempts to fathom out how to buy tickets from the bewildering array of buttons and options for the Docklands railway into town. This time Mrs T cracked it. Research shows that women are good at this sort of thing along with ironing, crosswords and following recipes. Men are better at putting the right sort of petrol into the car, changing a light bulb, starting the mower and turning on the central heating. The end stop was just minutes away from Tower Bridge and the Tower of London. The 15 minute ride takes you through the sprawling mish-mash that is messy London. It always feels like a giant jigsaw puzzle and the dog-eared, shabby parts don't fit. The Tower was heaving, the weather good, huge queues lining up, English faces and voices hard to find. The Thames chocolate brown and choppy, more queues lining up for the tripper boats. The return journey on the railway gives an eye-level view of the rooftops of tenements, apartment blocks, and old housing with ancient chimney pots of all shapes and sizes all squeezed in as if no-one has given a minute's thought to planning.
And so to the game: Millwall a much improved side after a dodgy start to the season. Some games you can nod off, daydream, wish you were somewhere else. This was not one of them. Leicester had won at lunchtime and were level on points refusing to be shaken off. When they heard the score was Millwall 2 Burnley 0 after just half an hour they must have thought this is our day.
Burnley were slow to start, lacklustre and leggy. Maybe the 7 hour coach journey the day before had stiffened them up. Maybe it was going to be just one of those days. All good things must come to an end and a defeat looked inevitable when Shittu scored to make it 2-0 after his shot looped off a Burnley player's foot. Shittu a most unlikely looking footballer; a frame the size and width of a barn door with two speeds – slow and very slow. This looked a day when Ings, he of the nimble feet and quick acceleration, might have had a field day, turning the big defender inside out, but it was not so. The statuesque Shittu somehow got his plodding, massive bulk in front of most shots and headers. If a leg was stuck out and diverted a shot, it was Shittu's. It was, in fact, a Shittu afternoon. Ings left him for dead just once but other than that Shittu was forever in the way. And he had the gall to score. His mates mobbed him. Presumably a Shittu shot that goes in is a rarity.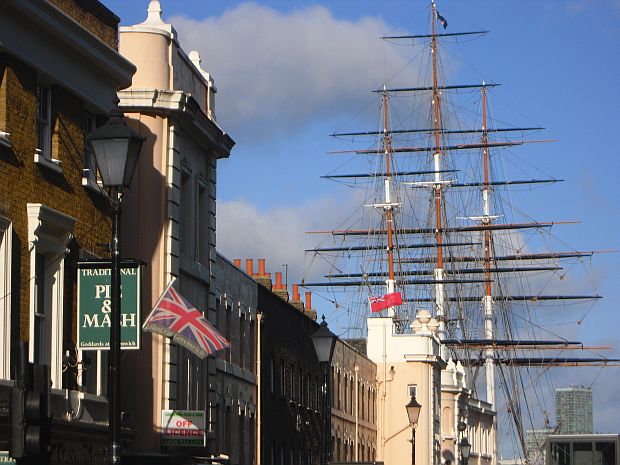 We groaned. A heavy defeat looked the likeliest outcome. Edgar did nothing wrong but is no substitute for the box to box Marney. Millwall fans were over the moon but that was just for one minute when the wind was taken out of their sails by a Burnley goal within a minute of Shittu scoring. Vokes leapt high and in it went; Shittu nowhere in sight probably having a lie down somewhere after his visit to the far end. Millwall silenced. Burnley fans revived and back in full voice.
From that point on Burnley came to life. We roared and exhorted them. Play became slick. The passing game returned. But Shittu was there all too often, broad of arse, barrel chested, ambling around at his mono-pace but always in the way. After a game Millwall probably put him on the sofa for a week till the next game comes round. And then the break-through; a Kightly run at pace, into the box, shot unleashed; maybe going just wide but in off a sliding defender, fortunately not the bus-like Shittu. Jubilation at the Burnley end; this was some fight-back.
A superb move ended with Arfield smacking the ball against the post with a thunderous shot. From our faraway end it looked like it was going to cannon in off the other post, but it came back out. Vokes chased for the rebound and was most definitely clipped and down he went. From our end it was unclear but TV showed it to be a clear penalty. Not content with waving play on, the referee booked a protesting Vokes.
2-2 and dominating the game; this could so easily have become a win. Millwall is a tough place to come and at the start of the day a draw might have been gratefully accepted. But this is a new Burnley now, resilient, full of fight, committed, determined to the last minute – the 11 musketeers. Still top then by just the one point, Leicester fans must have groaned. Just over 1,000 Burnley fans delighted exited the stadium, although first having to remain penned in for something like 20 minutes. Such is the lot of the dedicated football supporter.
If I had to live in London I think I'd settle for Greenwich. They've done the Cutty Sark proud, the masts and rigging rising high above the rooftops of what is essentially a bit of Olde London. The views of London across the Thames from the Observatory are magnificent. We headed there on Sunday morning on a day of sunshine and yes there was Goddard's Pie and Mash Shop. I looked inside longingly. Truth be told it was too early to tuck in even for me, a confirmed pieromaniac. And anyway had I broached the idea I'd have got short shrift from my personal dietician and health guru – Mrs T. The last visit we had here was on a cold dank December day when hundreds of folk dressed up in Santa outfits were running up and down the hill to the Observatory. It was a memorable image. This time it was warm and sunny enough to enjoy the male voice choir that sang sea shanties outside the Cutty Sark.
The journey home took us on a mini tour of London, along the Thames, and passed the Houses of Parliament. Half of our esteemed politicians claimed a refund on their gas and electric bills said the morning's Sunday Mirror, whilst us ordinary folk try to make ends meet. One of them claimed nearly £6,000. The words bag and scum sprang to mind. The papers we bought praised the Burnley fight back. Sean Dyche was pragmatic and realistic. Yes some teams will make it hard. Teams will always raise their game against the league leaders. No way can Burnley win every game. This was a damned good point. At the moment we are flavour of the month. The esteemed Daily Telegraph again featured Burnley as their main report with Ian Ridley full of praise for the whole Burnley set-up. Contrast that with the huge losses posted at Blackburn Rovers. You can't help wonder if they will be the next Portsmouth. Who cares, the Burnley fairy story continues.
Dedicated to the memory of John Markey