You mull things over; Ings surely due for a goal, the Jut surely due for a goal, the latter because players always score against their old clubs.
SD was apparently on fine form at the Foundation Evening. 300 people, a fine supper and a good time had by all and much amusement when he said he was in trouble at home for not listening to his wife. I wasn't there so this is second-hand but apparently he was enduring what all we husbands go through when the wife gives us our instructions for this and that, and do this and do that, collect so and so, take this there, fix that lightbulb, empty the dishwasher, put the bins out, and then the punchline - have you remembered my mother is coming this weekend. But SD said he never heard a word because all he could think about was Marney and would he be fit and if he was, where would he play him. If he was in trouble, don't we all know the feeling?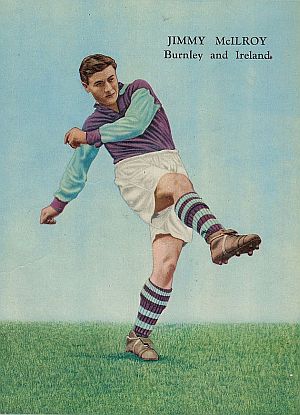 With the Sunday game in mind and to get stuff for our sandwiches in the car park I took Mrs T to M&S on Thursday. On the last visit we'd gone on a Saturday and when Mrs T told me from her phone that we'd gone a goal down I'd let out a loud 'oh f*ck' whilst perusing the bananas. This time I snuck in quietly.
I'd never seen it so busy. It was filled with the pension brigade filling trolleys to the brim. It was a good job Darling wasn't there or he'd have been looking at reducing pensions. What was special? Christmas is miles away although the displays were out. God it was heaving. Not a free sample to be seen on the Deli counter. Queues went out the door. Every aisle was a slalom course; the hard of seeing were peering intently at labels, blocking the way. Doting grandparents pushed prams or pulled wailing toddlers around. And my pet-hate; people at the tills with piles of clothes to pay for, why don't they pay at the clothes counter instead of clogging up the food tills? Oh God, I thought with a sudden start. I'm one of them.
Jimmy Mac was 83 over the weekend. It's 5 years since we did his biography and his scrapbook. Time flies. It's frightening. The very first time ever I spoke to him was on the phone something like 10 years ago and it was a Sunday evening and I remember I hovered by the phone like a nervous schoolboy, standing there daring myself to pick it up. It was to ask could I go and see him for a piece in the first No Nay Never book. I saw him play through that memorable season, 1959/60, through to when he left Turf Moor. I can still see his unique way of taking penalties.
The question is often asked, what happened at the end of season '61/62 when Burnley faded from their position at the top of the table. With ten games to go Burnley had already scored nearly 100 goals and looked certainties for the title again – maybe even the Double as they went to Wembley as well for the Cup Final. But they only won one more league game. The answer, oddly enough, is seldom quoted; that Jimmy was absent for half of those games, was only half fit in the others, and without his magic they floundered as Ipswich snatched the title from their grasp.
He had a fairly quiet game in the Cup Final. But with Brian Glanville thought to have been the intermediary, he recalled whilst we worked on the books, that he had spoken to Sampdoria officials on the morning of the game.
'Wembley to me was disappointing. When I got on the field all I felt was that it was just another match. I should have felt excited and raring to go. But there was no electric atmosphere like you got in the early rounds. To me it was disappointing. I waited my whole life to play in an FA Cup Final and when it happened it was a let-down… On the morning of the Cup Final I met with the manager of the Italian team Sampdoria. He promised me all kinds of things, a villa overlooking the Mediterranean, an international school for the children, wages beyond my dreams. But when I told my wife she said, "What would we want to leave Burnley for?"'
All these years later it seems astonishing that on the morning of such a game he could be 'tapped-up' by another club. With that on his mind, is it any wonder the game seemed flat and by his standards he had a very quiet game. He was distracted in a most blatant manner. He is not the only player from that team to recall that the occasion felt flat. Maybe it was the anti-climax of the final month of the season when they lost their grip on the title. Maybe too with the benefit of over 50 year's hindsight, the motivational skills of manager Harry Potts were missing that day.
Why was he sold? Who shot Kennedy? We'll never really know the exact answer. My own theory is that after the Cup Final and his quiet game, Bob Lord was already thinking, is he past his best. In the biography we did I think I listed several possible reasons why he was sold. Lord was pragmatic and had bills to pay and when the horrendous winter of 1963 as good as shut down the club until March the bank account was empty. Someone had to be sold to pay the bills. The replay in the FA Cup at Liverpool was his last game and when Mac went home in John Cook's car, rather than the team coach, it was the last straw for Lord, by then I suspect fed up of him.
Working on the two books with him was a treat. Looking through scrapbooks, sitting side by side in the design studio at Dunnockshaw selecting pictures onscreen, he talked of this and that and churned out the stories one after the other. He finds it a little less easy to remember things these days but what a dash he cut in his Tuxedo when he stepped out for the Hall of Fame awards. 83 he may be but he knocked George Clooney into a stuffed hat and the twinkle in his Irish eyes remains.
In the days when I used to organise posh book launches in the James Hargreaves, Jimmy was one of the speakers. The place was filled. You couldn't move; every table and chair filled. The noise of chatter, glasses and laughter filled the air as people gathered. Once the room was filled it was hard to hear yourself speak. The MC stood and struggled to gain some quiet and attention. Half the room carried on chatting. And then Jimmy stood.
The chatter stopped, heads faced the front, there was just a sea of faces, silence descended and you could have heard a pin drop. He waited for a few seconds in the silence. Everyone waited expectantly and wondered what his first words would be. And then he spoke with that gentle Irish lilt. He smiled.
"If only Bob Lord could see me now."
When the laughter stopped he had 300 people in the palm of his hands and hanging on his every word and story.
If motivation for the game against Everton was needed, maybe it was Paul Merson who provided it when he dispatched Burnley with the comment that they were totally out of their depth in the Premier League. Watching Merson on Soccer Saturday can vary between embarrassment and total discomfort. His fumbling attempt to describe the sequence of events (was it a goal or wasn't it) when West Brom scored their first goal against Palace and Speroni was laid out by an elbow, was squirm-factor 10. Everton manager, Martinez, on the other hand was respectful and complimentary saying that Burnley had competed well all season and had been unlucky not to have their first win and unfortunate not to have picked up more points with a brand of football that was dynamic and exciting.
Alas it was another game without a win. Alas it was another game with a thoroughly good first half performance that then faded in the second half as momentum and adrenalin, passion and determination, seemed to vanish like the air from a deflating balloon. Too many players looked bereft of belief as they chased a ball that Everton were determined they wouldn't have.
Alas it was a game that Samuel Eto'o, 33 or 35 years old depending on which paper you read, chose to give a masterclass in passing, awareness, finding space, running the game and scoring goals. His first was a bullet header from a pinpoint cross from the left in the first 5 minutes that nearly broke the netting. His second came in the second half when a missile of a shot from the edge of the box curled into the top right corner of the goal. Had his final effort gone in, a shot from an incredible angle after he had rounded the keeper, that then hit the post and rolled across the goal-line, I would have stood and applauded a remarkable display from a remarkable player. Only his lengthy play-acting with a feigned injury spoiled an immaculate performance. We may be struggling, but one of the consolations has been seeing some of the game's great players at Turf Moor.
We didn't struggle in the first half as we got forward, had Everton on the back foot for several spells, had shots, made chances, Trippier got crosses over and at last Ings broke his duck and scored a fine goal after the Jut had put him through and he rounded the keeper. It deservedly levelled the scores and for a good spell you would have bet money that Burnley could take the lead. Alas, up stepped Lukaku, and somehow his shot squirmed home from a melee of players after Everton had cut their way into the Burnley box. It was only their second meaningful attack. Sure they'd had long spells of possession but much of it was in their own half. When Lukaku scored you could only groan with frustration. It was against the run of play and Burnley deserved a level half-time scoreline.
At the end of the game Everton's Jagielka told Dyche he thought Burnley had been terrific in the first half so Burnley's poor second half was therefore as mysterious as the first half performance was impressive. Or was it a mystery? Everton, quite simply, killed the game. They kept the ball from minute number one of the half. They passed it round. Burnley were impotent. Players still ran but regaining it seemed a million miles away. Individual performances waned. Relentlessness disappeared. And then Eto'o scored his second and that was it; game over.
Ings almost made it 3-2 but after brilliant approach work his shot arced over the bar. Arfield in the first half had a couple of great strikes without a result. Here's a difference between this season and last. Last season shots like this were going in. The half reached its weary end with Barnes and Sordell on, my mind drifting to images of the sausage casserole simmering away in the slow cooker at home. The crowd was as patient and understanding as ever as we all drifted away wondering just where the next point might come from. There is a general acceptance that we are what we are, that we are limited at this level. But: if there were the early ripples of little grumbles, they pointed to the financial caution that allowed only the signing of new players no better than anything already at the club. Every first-choice target slipped through the net with finance the stumbling block.
Did Graeme Souness also point to something significant in the Sky pre-match preamble when he asked were Burnley and Dyche being a bit naïve in ploughing money into Gawthorpe and infrastructure first, rather than resources on the field, that is to say better players. Were he and the board thinking about the long term, when they should really be planning for the short term, the short term being immediate investment in staying in the Premier League, so that if they could survive into a second season, that would be the season to start ploughing money into infrastructure.
Until that point Souness made sense but then he began to suggest that if Burnley had not won a game by Christmas, such are the demands of modern day football, Dyche might well be replaced. In that case what was the point of Gawthorpe investment and long term planning? His point was simple. First priority is buying better players. But in his assumption that Dyche might be replaced at Christmas, he showed no knowledge of how loyal and level-headed this board is. If Burnley didn't win a game all season, I'd be amazed if Dyche was sacked.
Over in Newton le Willows my dear old Uncle Arthur would have been smiling. Into his 90s now but still an Evertonian through and through, today he can only spectate via the telly. He was good enough in his day to have had trials at Goodison but then along came the war. He watched Dixie Dean and Tommy Lawton but it was Alex Young he always said was the best player he ever saw. I reckon he can now add Eto'o to his list of exceptional players. It hurt to lose but the Eto'o show you have to admit was rather special.