The favourite story is the oft-told tale that currently Leeds have the only millionaire owners with no money. But that may be about to change if a Miami based Italian by the name of Massimo Cellino takes over from Leeds' Bahraini owners, Gulf House Finance; the club thought to be losing £1million a month, and living on loans and hand-outs to pay the wages.
Miami, Italy, Bahrain, all a long way from homely names like Bacup, Ramsbottom and Dole House; and Massimo - I think I prefer homebred names like Barry, Mike, John and Terry, not forgetting Brian and Clive. Massimo sounds like one of those villains from The Borgias.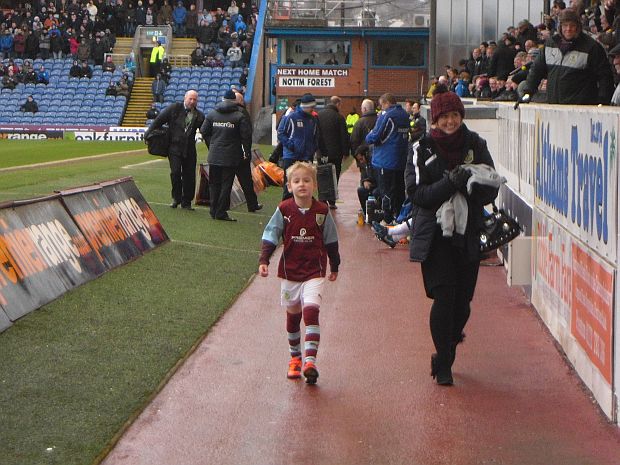 Outside Elland Road fans massed to vent their spleen at the latest comedy of errors when Massimo jumped the gun and sacked manager McDermott thinking he had completed the takeover. They even chased the taxi away that had come to collect him making it drive round and round in circles with the driver radioing in that he was running out of petrol. The takeover was christened the Elland Road Hustle mainly on account of the speed at which Cellino, with previous convictions for fraud and false accounting, was already shoving Gianluca Festa into the Elland Road dug-out and had even signed an Italian player before the takeover was completed.
'Where's he from?' said a nonplussed McDermott, by Sunday re-instated and popular because he buys drinks for fans and pays for the staff Christmas Dinner amongst other things. Cagliari was the best bet, where Massimo had reportedly sacked 35 managers in 21 years.
Henry Winter called it a farcical, sorry saga, and the Independent said it made Leeds look like a laughing stock. The root cause of course is Leeds' dire financial state and presumably the current owners' desperation to sell. And then if Massimo does win the day, he has a son called Ercole; not Poirot surely?
I therefore sat back at my computer screen, headphones on listening to piano jazz, twitter on, watching for news from the U21 game at Exeter (postponed at the very last minute because of yet another West Country downpour), and thinking what a dammed good job our men in the boardroom do at Turf Moor Towers. I still chuckle at something Barry Kilby said a few years back at the time of the Wembley game when he said that Sheffield have links and contacts and scouts that spread even as far as China; then adding in that quiet understated way of his that Burnley's just about extend as far as Skipton.
And that still just about sums things up for me. We're a homely local lot. Our feet are on the solid ground that is Lancashire, not the shifting sands of Bahrain or Dubai. We eat hot-pots and cow-heel pie not Tagliatelle. You can look out from the stands at the ground and still see row upon row of terraces and chimney pots. And whilst Carson Yeung at Birmingham steps down as chairman and awaits the verdict from a Hong Kong court for money laundering, and the Egyptian guy at Hull wants to change the name of the club; our directors speak with broad, local, earthy accents, rather than Russian, Arabic, or Malaysian. And whilst other clubs around us sink into the Venky and Gartside swamp of incurable massive debt and face such an uncertain future, little old Burnley paddle along, keeping their head above the water, counting the pennies, and switching the lights off in empty rooms; and even then managing to be third in the table. And that's how I like it.
It was a special day for grandson Joe at the Millwall game. He was the mascot. Should he wear his Danny Ings shirt, the Tom Heaton outfit, or the brand new gear he got as part of the day? What's the weather forecast he asked every day the week before. He stunned me when he mentioned Eagles, Elliott and Thompson as we played football in the hall. Where on earth had he picked up those names from? He's only 7. He looks in the atlas and finds all the names of the championship sides.
Dyche said he'd be proud if the club at this game set the new record for post-war home games without defeat. Holloway said he was due some luck at Turf Moor. He'd never won a game there. The weather forecast was grim and pictures of people abandoning their homes in Somerset, and animals being shipped out of the sinking farms put football in perspective. The win was deserved, the football splendid, the conditions atrocious as we expected them to be.
The wind swirled and gusted; players leapt to head the ball, and the ball wasn't there, it had been blown somewhere else. Goalkeepers took goal-kicks and the ball was blown back into their own half. Passes heading for the stands were blown back into the field of play. And the rain sheeted down, sideways, diagonally, great clouds of it, horizontally, behind you, in front of you and in these conditions Burnley put on a master show so that Holloway described them as the best team he'd seen this season. This was the football that the team had played during the first months of the season and in conditions where you'd have understood if they all worn fishermen's oilskins and John West hats, and had wellies instead of boots.
Ings scored two sublime goals, the first an opportunistic swivel and shot from just inside the box. Millwall had scored first. Visions of banana skins began to dance in front of me, a reminder of why I don't like bananas. A Millwall goal! The impudence of it and Burnley raised the tempo and proceeded to punish them for their impertinence. Marney scored a peach from distance and then the third was just such an audacious piece of skill and control from Master Ings that you could only shake your head at its brilliance when he beautifully controlled a long pass that came high over his shoulder in the box, and then caressed it home under the hapless goalkeeper's body. Had this been Messi the football world would have drooled. Make no mistake; it has been a privilege to watch this little magician this season. He's like Robbie Blake. He doesn't score ordinary goals or scruffy goals. He only scores gems. And in years to come we'll say Danny Ings once played for Burnley.
So the win was comfortable; the passes to feet, the little passing triangles, the incision, the movement, were all back on show. And yet astonishingly it was all played in monsoon conditions. Dyche talked afterwards about the belief that was growing and how proud he was that this group had set a new post-war record of undefeated home games. The win took them back to second place with the media giving it scant attention. This is a team that just does the job unobtrusively, never much in the limelight, usually given two minutes or less on the Football League Show, rarely mentioned in the media, just quietly carrying on being the surprise package and sneaking in under the radar.
But if this was Ings' day on the field (or Marney, or Trippier, or Kightly any one of them could have been MOTM); it was grandson Joe's day off it, his special day, his mascot day. Can we comprehend how a 7-year old sees the world? I know I can't. For me it was 62 years ago. His face was watching from the window when I went to collect him in the morning. All his shirts were laid out in the bedroom he has chez nous. He chose the one that had JOE on the back and his orange striped trainers. Just like a real footballer he had a slice of toast pre-match.
What do you see then through the eyes of a 7-year old?
You wait at home in the morning by the window watching for Pop-pop's car to come. You see a world of grown-ups that's all exciting and unknown, a football ground and stands that look enormous and reach up to the sky. You know you are going in the dressing room to meet the players because you've been told and you've read the timetable sheet that granny and Pop-pop keep looking at and they fuss you and ask will you be warm enough, hope it doesn't pour down, ask will you be nervous and you just wish they'd stop worrying. When you've changed at their friends' house in Burnley they get out the cameras and start fussing again. Sasha the cat rubs up against your legs so they want more bloomin' photographs. You just wish they'd get you into the car and then down to the ground. They've given the car park pass to their friends who are coming and Pop-pop moans because he has to park streets away. He's always moaning.
A nice lady called Adele meets you and takes you upstairs to a big room they call the Foundation Lounge. Pop-pop met someone he knew, a bloke called Dave Timberlake. I heard him telling Pop-pop that one day he'd come home and his wife said I want to leave you… why said Mr Timberlake… because I'm fed up she said… I think you love Burnley more than me… darling said Mr Timberlake… I love Blackburn more than you… they both laughed a lot but I'm only 7 so I didn't understand what they were laughing about.
Adele takes you all the way round to the dressing rooms. It's a long walk but it wasn't raining. Granny and Pop-pop kept waving until I was all the way round to the tunnel and went in and up to the dressing room door. You go in and all the players are there, talking and reading the programmes. I wasn't nervous but I didn't know what to say but they were friendly and Danny signed my programme on the middle page and everybody signed it on the back. Danny put a smiley face and a kiss. I like Danny. Granny says she likes Danny. Pop-pop likes Danny unless he misses a goal and then he swears.
You have to walk all the way back along the pitch back to the Jimmy Mac end. Pop-pop sometimes goes to see Jimmy Mac. When we got back up there everybody was eating pies and chips. Pop-pop said he wanted a pie but Granny told Pop-pop he couldn't have a pie because he'd already had bacon sandwiches. Granny is always telling him he can't have a pie but she says it's for his own good and if he ate too many he'd begin to look like one.
You have to go over to the gym next to do some practising and training. It was massive with a sort of green carpet on the floor to make it look like grass. I practised slides and celebrations. We jumped up and down, ran round and you have to play a game called traffic lights like we do at school when the man whistles and you have to stop if he holds a red cone up. Traffic lights always make Pop-pop swear if they turn red. Then we had a game with goal posts at each end. We don't play a lot at my school so it was all new so the man said I'd done very good if it was my first time. Well it was my first time and it was great. Granny and Pop watched and took loads of pictures. Pop-pop's camera was messing about so I heard him swear again. He thinks no-one can hear him but I can.
They had a claret jumper for me to put on under my shirt when we went back out onto the pitch. Adele said it would be cold so I should put it on. I liked Adele so I did. You have to walk back up to the players' tunnel again and I walked out with Jason Shackell. He talked to me as we came out. There were lines of other boys waving flags and we shook hands with all the Millwall players. I'm glad I had the warm sweater on under my shirt. I thought we'd finished but you have to go back to the middle and have your picture taken. And then I ran as fast as I could back off the pitch.
The man with the microphone shouted my name out. I think he said just look at the mascot JOE running fast. I like running and we run at school. I don't think I've ever seen Pop-pop running ever. Granny and Pop-pop were waiting for me in the corner of the pitch. I heard Pop-pop say something about the bloody camera. He doesn't know I heard him.
When I had my chicken nuggets and chips after the game the waiter in the pub looked at me and grinned. Granny told him I'd been mascot. 'Ey are you that lad that ran reyt fast ont pitch?' he said. He said I'd be famous in Burnley. I think I slept all the way back to Leeds in the car. Pop-pop says some things you remember all your life. He says I'll remember this when he and Granny aren't here anymore and I'll remember them as well. When I woke up the next morning my programme signed by Danny was under my pillow. Who put it there; I bet it was Granny.