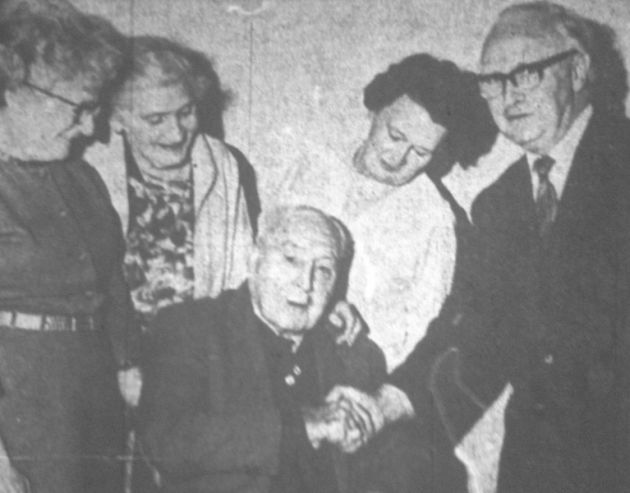 Jimmy Hogan at his 90th birthday party
That's even though the Nelson born Jimmy Hogan made just 52 appearances for Burnley. He made his debut at the start of November 1903 and played regularly until the end of the 1904/05 season when he was sold to Fulham.
I recall my dad telling me all about Hogan, who at the time lived a spit and a stone's throw from us on Brunshaw Avenue, of this local man who went on to make such a name for himself in European football, of this local man that was heralded as the man who taught football to the people of Europe.
Briefly, he spent 21 years in Austria, Germany, Switzerland, Holland and Hungary. The Hungarians dedicated their fantastic 1953 Wembley win to him and a football official of that country said of him: "We play the game as he taught us. When our history is written, the name of Jimmy Hogan should be found in gold letters."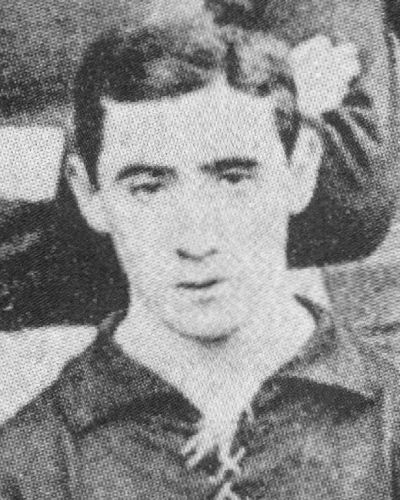 In retirement, he returned to live in Burnley and became a regular visitor to Turf Moor. That was until he was 87 when he suffered a long illness which kept him in hospital for over a year. He recovered sufficiently to make occasional appearances and had last seen Burnley play towards the end of the 1971/72 season.
On the occasion of his 90th birthday, he said: "I haven't been to Turf Moor this season, but I watched the match at Sheffield Wednesday on TV, and from what I saw I believe they are a good team and doing well. I really hope they make the First Division."
Hogan, who played inside-right for Burnley, added: "I don't think anyone in the game today has experience as long and varied as mine in both English and Continental football.
"I am very keen on the League just now, because Celtic and Aston Villa, of which I was both coach and manager, are my favourite teams after the Clarets."
Mr Hogan enjoyed a birthday party at home, arranged by his niece Miss Margaret Melia. He had two sons, three grandchildren and six great-grandchildren with many of them able to join him.
The big birthday present was still to come. He didn't know at the time, but arrangements were being made for the grand old man of Burnley football to be at Burnley's next home game.