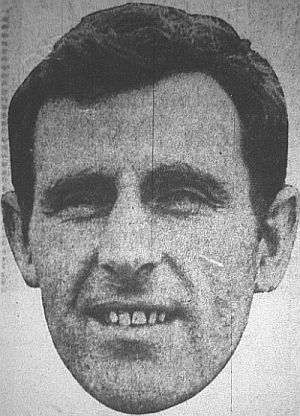 The news was greeted very favourably amongst Burnley fans for a player who had proved to be outstanding in a Burnley shirt, playing in over 520 games for the club between his debut against Everton in September 1955 right up to his last game against Luton almost fifteen years later.
A committee of fans was already in the process of being formed and there were plans for them to re-form the 1962 FA Cup Final team, including Angus, to take on the current team with hopes that the game might go ahead at the end of the current 1972/73 season.
This was an honour indeed for Angus. It was rare for Burnley to award testimonials and his was only the fifth in post war football. Former trainer, manager and physiotherapist Billy Dougall was followed by players Colin McDonald and Tommy Cummings. The fourth was for the dependants of local referee Ken HIley who had died in a car crash.
Angus, besides playing in the cup final, was in the team that won the league title in 1960 and went on to play in the European Cup. He was also capped by his country, making one appearance, alongside club mate Brian Miller, against Austria in Vienna.
No fixed date was announced but the early hopes were for the game to be played in the week after the last league game of the season.