Honours even in this particular Lions Den
Feature by Tony Scholes
Updated Friday, 21st April 2006
Our away travelling for the season comes to an end tomorrow when we visit Millwall, and it is a ground where it is fair to say neither side of had the upper hand.
Dean West speaks with referee Pugh over the penalty decision as skipper Steve Davis looks on
We've played nine league games previously at this particular Den, called the New Den in its early days, and have come out with three wins, three draws and three defeats – we won't mention the cup tie.
It's a ground I've had difficulties in getting to and through transport problems I missed out 1998/99 season win altogether whilst I walked through the turnstiles in the following season with us already a goal up, a game that ended in a 1-1 draw.


I have seen the other two wins though, and he most recent of them was early in the 2001/02 season when we cantered to a somewhat easy 2-0 win in the highest temperatures I think I can ever recall for a Football League game.


We were brilliant that day with Alan Moore in inspirational form and he scored the second in a 2-0 win, with Ian Moore getting the first goal. It all sadly ended on a sour note with crowd trouble prompted by a shocking decision by referee David Pugh who incredibly awarded the home side a penalty for handball against Ian Cox.


It wasn't hand ball for a start but the fact that Coxy was a good couple of yards outside the penalty box should have helped the inept Pugh. Eventually Steve Davis persuaded him to discuss it with the linesman (who had not flagged for anything) and he changed his decision to a free kick.


That incensed Steven Reid who kicked off with the officials and was sent off for foul and abusive language. It led to the Burnley fans having a very uncomfortable time locked in a pen outside the ground after the game.


The other win I've seen there was way back in 1994 and our first ever visit. If anyone had told me that we would win there and that Mark Winstanley would score twice I would have been somewhat disbelieving. But that's exactly what happened, and alongside a Liam Robinson goal we won the game 3-2.


It will always be remembered though as the night Ted McMinn was sent off for two yellow cards and then brought back after the referee realised he'd never been given the first one. The game was held up for seemingly ages with Clive Middlemass ranting on the pitch before Ted was finally allowed back on to complete the game.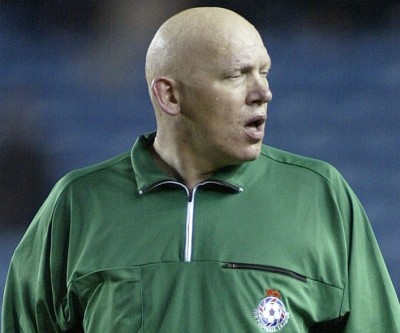 Cooperman - should have been reffing on Hackney Marshes
Back to the recent seasons, and following the 2001 win we've had two draws and suffered one defeat. We fell foul of a referee in sparkling form again in 2003, just days before our FA Cup tie at
Watford
, the infamous Cooperman.
We were in front in that game from an early Ian Moore game but had to settle for a point when Richard Sadlier grabbed a late equaliser for the home side. But the talking point was Cooperman who didn't seem to have the ability to look two ways and incredibly yellow carded no fewer than six Burnley players.


"We were cheated, this referee did exactly the same to us at
Crystal Palace
" blasted Burnley boss Stan Ternent. "I know that referees go out there and try to do their best but if that was his best he should be reffing down at Hackney Marshes."
Stan was far from happy a year later after the league defeat when he turned on the
Millwall
crowd following the racial abuse aimed at Mo Camara. We were beaten that day and fully deserved to lose in what was a very poor performance from the Clarets.
Last season, as this, it was the final away game of the season, in fact the final game of the season. We were the better side in a goalless draw and should have won it after getting a penalty. Micah stepped up but his effort was saved.


And now we are there again, and with Millwall relegated, with no idea when our next visit to the Den might be.
Interact with us
Sponsored links