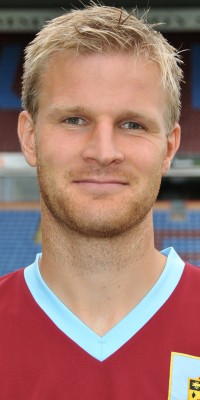 Christian Kalvenes - will come in at left back for the suspended Stephen Jordan
It's been a very difficult decision for me whether to go to this game or not. I boycotted the away games against them once the FA Commission had allowed this nonsense to take place. I missed the 2002/03 game at Selhurst Park and the game at the NHS in Milton Keynes in the following season.
My backing was for the Wimbledon Independent Supporters Association (WISA) and they did finally get some result for all their hard work. This club we now play no longer have any connections to the old Wimbledon side that once historically beat us in the FA Cup when they were in the Southern League.
That history has gone, it has been returned to Wimbledon, whilst all the trophies held were returned to the Borough of Merton.
It was still a very difficult decision. What happened was wrong and every time I see that hideous and odious man Peter Winkelman I'm reminded of it.
But WISA have moved on, and had things put in place to prevent anything like this happening again. AFC Wimbledon have moved on, and good luck to them in their attempts to get into the Football League.
So reluctantly I've moved on, and I know I'll get some stick for my decision, and will be at
stadium
:mk to watch Burnley in this FA Cup tie.
Our team will show some changes. Both Tyrone Mears and Stephen Jordan are suspended whilst Steven Caldwell won't be fit to return for about a month. We are still waiting to hear whether Portsmouth will allow David Nugent to play. One thing for certain is they won't have paid him again.
Should Nugent be available then, with Clarke Carlisle fit, we could line up: Brian Jensen, Michael Duff, Clarke Carlisle, Andre Bikey, Christian Kalvenes, Wade Elliott, Kevin McDonald, Graham Alexander, Chris Eagles, David Nugent, Steven Fletcher. Subs from: Diego Penny, Richard Eckersley, David Edgar, Brian Easton, Joey Gudjonsson, Fernando Guerrero, Robbie Blake, Steven Thompson.