Visits to the old Den used to take you down Cold Blow Lane and that's how it is likely to feel tomorrow should the game go ahead with temperatures not expected to get much, if anything, above freezing.
My hats, gloves, scarves, thermals are all ready for the journey should the game go ahead and it is one we will want to play given our league start to the year. So far we've won both league games, at Sheffield Wednesday and at home to Watford, with the only defeat coming in the FA Cup at Barnsley.
The two wins have seen us move up to tenth in the table with sudden talk of the play offs again. I think that's very premature for a team that hasn't won three successive league games since the last three games of 2011.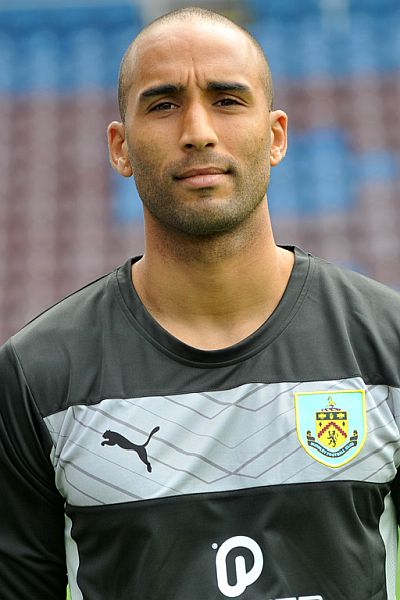 Defending with much more pride says Lee Grant
Points wise it looks as though we would need not far short of two points per game for the rest of the season but, looking at the table, a win tomorrow would take us above a Millwall side that, right now, sit one place outside the top six.
Last week's win against Crystal Palace was fully deserved, not matter what the ranting Ian Holloway has said during the last week, and it was won with Ben Mee, Brian Stock, Chris McCann, Martin Paterson and Charlie Austin all missing.
Those five players were, until getting recent injuries, almost fixtures in Sean Dyche's side but the likes of Danny Lafferty, David Edgar, Danny Ings, Junior Stanislas and Sam Vokes have all come in and done well.
That could give Dyche some problems tomorrow. Paterson and Stock, the latter having been suspended for one game, are available again and McCann could be. Only Mee and Austin, who are both getting closer, are ruled out along with Kevin Long who picked up an ankle injury in training this week.
Whatever the line up, one player just about certain to start is goalkeeper Lee Grant. He's part of a defence that has conceded just eleven games since Dyche arrived. He's kept three clean sheets in his last four appearances and will be looking to add another at a ground where he had an outstanding game last season.
"The difference recently has been the mentality," he said. "The focus has become more balanced and people are very tuned in to what is being asked of them.
"We are determined and defending with much more pride and I think we are doing really well. We have had that drilled into us since the new management came in and the lads are buying into it really well.
"We have been given a lot of good information, on and off the field, and it's helping us to understand our roles a lot clearer."
Grant added: "We scored a good goal last year there and it was a great result. We had to battle hard to earn that clean sheet, so we will be hoping to replicate that tomorrow. Millwall may have surprised a few this season, but if you look at the quality in their squad it's no surprise to me that they have done so well."
What will the team be? It's hard to say but maybe Dyche will stick with the team that played so well against Palace a week ago.
If so, we will line up: Lee Grant, Kieran Trippier, Michael Duff, Jason Shackell, Danny Lafferty, Dean Marney, David Edgar, Ross Wallace, Danny Ings, Junior Stanislas, Sam Vokes. Subs from: Brian Jensen, Luke O'Neill, Brian Stock, Marvin Bartley, Chris McCann, Alex MacDonald, Dane Richards, Keith Treacy, Martin Paterson.
After a 16th place finish in 2011/12, something similar was expected of Millwall this season but it started worse than that. After nine games, which brought only two wins, they were in the relegation places.
They had just drawn their last two games; the 2-2 draw at the Turf and 1-1 at Bristol City. Those were the first two games in an unbeaten run that stretched thirteen games and when they beat Wolves at Molineux on the last Saturday in November they had climbed to fifth in the table.
Things haven't been quite as good since that win with only nine points from the last eight games but they still sit in seventh place, and looking very much for a climb back into the play offs.
Their leading goalscorer this season is Chris Wood with eleven in the league, but he was on loan from West Brom and has now moved to Leicester. Our old nemesis Darius Henderson has seven goals with both Andy Keogh and Liam Trotter having netted six times.
Manager Kenny Jackett has made a couple of signings since the January window opened. Last week's draw at Bolton saw Martyn Woolford make his debut after a move from Bristol City. He has history with Millwall having scored the Wembley goal against them that saw Scunthorpe win the League One Play Off Final on the day before we won there against Sheffield United.
This week he's boosted his attacking options following Wood's departure with the capture of Derby County and former Nottingham Forest striker Nathan Tyson who has gone to the Den on loan for the remainder of the season.
Tyson will be in the squad but Millwall are without two players. Full back Shane Lowry is suspended and will be replaced by either Alan Dunne or Jack Smith and midfielder Scott Malone remains out of the reckoning with a back problem.
Below is Millwall's expected line up:
1. David Forde, 25. Adam Smith, 3. Danny Shittu, 16. Mark Beevers, 21. Jack Smith, 14. James Henry, 6. Liam Trotter, 26. Nadjim Abdou, 18. Martyn Woolford, 20. Andy Keogh, Nathan Tyson. Subs from: 33. Maik Taylor, 2. Alan Dunne, 4. Josh Wright, 11. Shaun Batt, 27. Karleigh Osborne, 9. John Marquis, 22. Dany N'Guessan, 7. Darius Henderson.
Last Time We Were There
Our arrival at the Den last season came at the beginning of October and just four days after we'd recorded our first home league win of the season, beating Nottingham Forest 5-1.
On a day that was the hottest October day on record, we didn't exactly hit the heights in a game that was hardly one of free flowing football, but we got the all important goal in the first half to ensure we'd won back to back games for the first time in the season.
Eddie Howe, hardly surprisingly, named an unchanged team with the only change from the Forest game coming on the bench where fit again Keith Treacy replaced Alex MacDonald.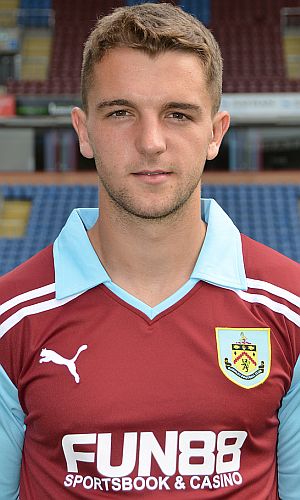 Jay Rod got the winner last season
It was almost a frightening start and it all came from home goalkeeper David Forde. David Edgar allowed his long kick to bounce and only quick thinking from Lee Grant kept them out.
For the rest of the first half we were never in any trouble. We dominated it, had all the possession. So often we got into good wide positions but time and again the delivery into the box was just not good enough.
That meant we hardly caused them any problems, that was until seven minutes from the break when we took the lead. It came from the trademark corner. Ross Wallace took it on the right and, after the David Edgar dummy, Jay Rodriguez hit his shot towards the bottom corner.
It probably shouldn't have gone in but Forde fumbled the ball and it squirmed out of his grasp an in just by the foot of the post.
We had been the better side in the first half but that was not the case after the break. What a battle it was to keep them out. Grant and Andre Amougou were the stars as we fought to keep Millwall at bay.
For half an hour or so it looked as though the equaliser would come at any minute, but we defended well and got so many blocks in we just about saw them off. In the last quarter of an hour or so it all eased off and we had the last chance of the game with Junior Stanislas placing a shot wide of goal.
It was certainly not up there with the best performances of the season but we did come home with all three points.
The teams were;
Millwall: David Forde, Tamika Mkandawire, Scott Barron, Darren Ward, Paul Robinson, James Henry (Hameur Boazza 71), Brian Howard, Liam Trotter, Liam Feeney, Dany N'Guessan, Jay Simpson (John Marquis 45). Subs not used: Steve Mildenhall, Alan Dunne, Nadjim Abdou.
Burnley: Lee Grant, Kieran Trippier, Andre Amougou, David Edgar, Brian Easton, Ross Wallace, Marvin Bartley (Dean Marney 73), Chris McCann, Junior Stanislas (Keith Treacy 79), Charlie Austin, Jay Rodriguez. Subs not used: Jon Stewart, Ben Mee, Zavon Hines.
Previous Games against Millwall
Last 20 Years
Season
Comp
Ven
Res
Att
Scorers

1994/95

Division 1

a

3-2

7,375

Winstanley(2), Robinson

h

1-2

10,454

Shaw

1996/97

Division 2

a

1-2

9,281

Nogan

h

1-0

9,840

Weller

1997/98

Division 2

h

1-2

8,834

Cooke

a

0-1

7,582

1998/99

Division 2

h

2-1

8,526

Cooke(2)

a

2-1

7,407

Cooke, Davis

1999/2000

Division 2

a

1-1

8,601

Cooke

h

4-3

14,890

Cox, Cooke, Davis, Cook

2001/02

Division 1

a

2-0

11,903

I Moore, A Moore

h

0-0

16,131

2002/03

Division 1

h

2-2

11,878

West, I Moore

a

1-1

6,045

I Moore

2003/04

Division 1

h

1-1

10,435

I Moore

FA Cup

a

0-1

10,420

Division 1

a

0-2

10,148

2004/05

Championship

h

1-0

11,471

Blake(pen)

a

0-0

12,171

2005/06

Championship

h

2-1

10,698

Dyer, Elliott

a

0-1

7,780

2010/11

Championship

a

1-1

12,330

Rodriguez

h

0-3

14,589

2011/12

Championship

a

1-0

10,460

Rodriguez

h

1-3

13,000

Rodriguez(pen)

2012/13

Championship

h

2-2

11,192

Mee, Austin
Click HERE to see all previous results against Millwall