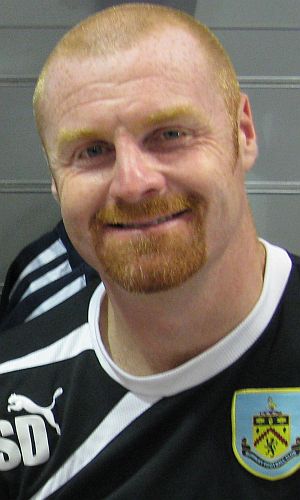 Former Doncaster player Webster is enjoying his return to the Championship and being one of the underdogs. "Everyone underrates us, he said, "But we've kept two clean sheets and on Saturday it was a sloppy goal and it could've been three clean sheets on the bounce.
"People said that we'll be happy with the start but I think we feel a bit like we could've got something from the game against Birmingham, but we didn't and we've got to bounce back away at Burnley.
"There's no pressure on us. I know it's an old cliché but nobody expects anything from us.
"We're not a group that gets carried away. We're a confident group, we enjoy the banter and there's no pressure. We will go there to enjoy the game and we will work hard. The gaffer always says if you work hard before anything else then the rest will come. You can guarantee we will be putting in 100 per cent."
Clarets boss Sean Dyche is looking for Burnley to continue the good start to the season and will be hoping we can get a win at home in front of the fans after drawing against Bolton on the opening day.
He said: "In front of your home crowd you want to do well and give them something to cheer about. They are an important part of our form at Turf Moor and they have to be behind us.
"If they remain positive with the team, that can only benefit us as it could be an up and down season given the nature of the Championship. We don't intend it to be that way of course as in an ideal world we would win every week.
"But your home form is a massive factor as you have an advantage. You look across the divisions worldwide and home teams, usually, not always, have a better record than they do away."
Looking at Yeovil, he added: "We had a look at them and we're confident we know what they're about. It may be their first time at this level but they have earned the right to be here and they've done a great job.
"Now they'll have the energy, will and desire to do a good job in the Championship. That will be their intention and we have to be ready for it. They have some good players, they've brought a few in on loan but it mainly comes down to what we do.
"We've been going about our business in the right fashion so we'll be looking to do that again tomorrow."