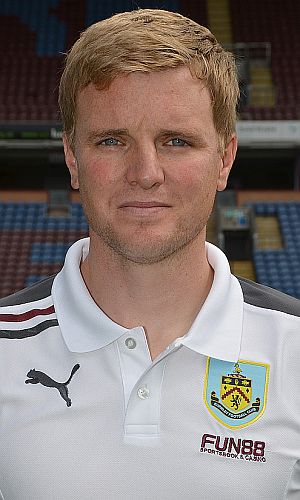 Middlesbrough, like Burnley, were not impressive at home last season, and that's something Mowbray wants to see improved. "Every team that wants to be successful needs to have good home form," he said ahead of tonight's game.
"Last season we toiled to draws in the first half of the season and we were sure we would get it right in the second half of the campaign, but instead we started losing games and it's a conundrum for us to try to turn it into a positive this year, which is why we have tried to bring in some more technical players who can help us to have more control of games at home and create more chances.
"This is a big test for us. Burnley managed to win at the Riverside last year and we have to try to get our home form together as soon as possible this time, because it's going to be crucial.
"They're always a difficult side to play against, they've got some good players. They were strange games last year, we won comfortably at their place and then at home we found them hard to break down.
"We're looking forward to it and hopefully if we can find our home form we can rekindle the supporters' belief in the team. We had a big travelling support at the weekend and we let them down and didn't perform. We've got to try to give them the confidence back to believe we're going to have a good year."
With Mowbray looking for the first points, Eddie Howe is looking to build on Saturday's win. "You always feel good on the back of a win and to do it in such an impressive manner in the first game of the season we are all really pleased," Howe said.
"But very quickly in this division you have to move on and we will try and recognise why we performed well and take that into the next game, which is a very difficult one at Middlesbrough.
"It gives everybody confidence knowing your methods can get you wins and that's the beauty of winning. Hopefully it's something that can become a habit but we realise it is one game and what we don't want it to be is that one game in isolation where everybody performs and got up for it and then we fall flat. We have got to make sure we back it up."
He continued: "The challenge for us, and it was the same last year, is to see that consistency and to become a team that is feared in the division and can consistently get results. That was an area we didn't excel in last year and now we have to try and find that.
"I think we are capable of it. You look at the performance on Saturday and you see the talent in the squad. Now it's a case of mentality. When you go into tough games on the back of a big game like Saturday the challenge is all mental."
"I think Middlesbrough will there or thereabouts at the end of the season," he added. "They have a really strong squad, they are very well managed and play very good football, so it will be a tough game.
"It's their first game in front of their supporters. I am sure their fans will get behind them and that makes it a difficult game, but they all are. The beauty from our perspective is that we go into it on a high and go into with confidence, and hopefully that will bode well for us."