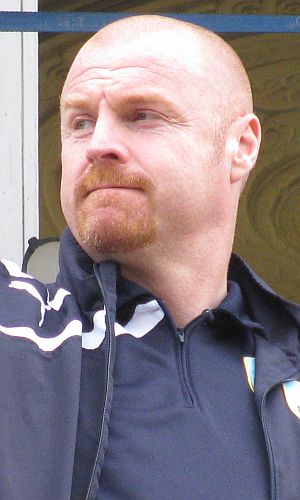 They won it on the hour, less than a minute after we'd missed a penalty, and after the game he said: "It's a huge result. Performances are secondary. For us to continue a winning run, it's always going to be very important.
"It was important that we didn't lose the game today but I can't stand here and say that it's a game that we clearly deserved to win. I'm sure they'll rue missed chances and key moments.
"But our players stuck at it. We weren't particularly fluent today and it's one of the wins that I've been saying we haven't had enough of. It's been a bit ugly at times and not fluent, but it's important to find a way of winning a game, and today we've been able to do that."
He added: "At this stage in the season all I can say is that the players remain what they've been throughout. That's trying to be at their best and learning as we go.
"To get four wins on the trot is incredible in the context of where we've been for so long. Of course the danger is now that all the hard work is done. That's not the case. We've got five games left and it's really important that we stay focused and not get ahead of ourselves.
"There will be odd results between now and the end of the season, but we've got to make sure that we do enough ourselves. I want us to keep our fate in our own hands. While we're winning games and staying in games, we've got a chance of doing that."
Dyche admitted after this latest defeat: "It's a cruel game sometimes and yet again the margins have gone against us. That display was enough to win a game and I think their keeper is arguably their man of the match, which tells you something.
"But you have to take your chances and they got a break. It's a cruel game and today was another of those occasions, but as I say you have to take your chances. That in turn leads to win and again we've not done that. Things have to change because that's how football works.
"We had a spell at the start of the season when we weren't scoring freely and we're having another now, but I'm pretty sure Leicester had a spell like that and they have just won four on the trot, so things can change quickly.
"With all due respect, if they can do it there's no reason we can't. They're tough games, but they all are in the Premier League.
"The players are hurting of course and they are frustrated because that performance is one of many that have been good enough to win games. All you can do is give them motivation. The players have been developing at a new level so you need the experience, but you only get hat from being in this situation.
"It's not just strikers either by the way. It's everyone's responsibility to defend and attack and they know that. The margins are ultrafine and we've just seen it today in a cruel way."
He ended with a word for Matt Taylor who missed the penalty. "If you look back at Matty's history he has taken two defining penalties back in the day at Portsmouth," Dyche said.
"He knows what it's about and I always believe that when a player goes and grabs a ball, then he feels comfortable. Unfortunately it didn't go in but it's just one of those things."