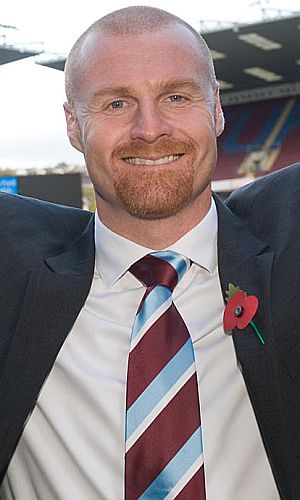 Wednesday came into the game on the back of three wins and a draw in their last four games, but they couldn't match Burnley in what was described by their manager Dave Jones as a missed opportunity.
"I see it as a missed opportunity," he said. "The frustrating thing is that results elsewhere fell for us and a win today would have seen us right in the pack, but we just didn't get going today. It was a slow game from the beginning.
"We were flat, we were missing a spark and maybe it was one game too many over a short period of time. The players have worked so hard to get into a position to make that happen, so it's doubly disappointing.
"We now have to pick ourselves up, dust ourselves down and move on. We will go through it, we will talk about it and analyse where we went wrong.
"It's good maybe that the next game is in the FA Cup because it might give us the chance to give one or two a rest because the games have been coming so thick and fast."
Jones may well have been disappointed with his team's performance but Sean Dyche certainly wasn't with the way Burnley played. "That was a very thorough performance, perhaps the most complete since I've been here," he said after winning his second away game since becoming manager.
"We had to tinker with the formation and made changes for different reasons. We had a few important players missing and the challenge today was for those coming in to deliver a performance and the for the team to deliver a performance.
"For the most part, after a soft first 15 minutes, I felt we controlled the game. You do wonder if it is going to be another of those days where you dominate and don't get anything, but we were playing a team that had three wins and a draw and hadn't conceded a goal in that time, so you don't just come here and roll them over. You have to earn it and I felt we did."
Keith Treacy's name was on everyone's lips at the end. He scored the first, it was from his ball into the box that we won the penalty and he nearly grabbed his second close to the end when he hit the post.
It's something of a turnaround for the Republic of Ireland international and Dyche was full of praise for his work in recent weeks. "Everyone has a challenge in life and Keith has his own," Dyche said.
"I made it quite clear that I was interested in him first and football second, but you have to earn that right. I also made it clear I wanted to work with him, but there is a culture we set and you have to want to be a part of it. If you don't, then at some point you will leave the building. He wanted to be part of him and he has responded.
"Before today's game I made it clear that I didn't want him to be despondent that he'd played (against Leicester on Saturday) and then had come out of the side to start.
"His journey back is about him, not just us and he has gone on and delivered today. He is getting fitter and more aligned with what we are trying to achieve here and what the group are trying to achieve and I thought he showed that today.
"Nobody has ever doubted Keith's ability. It is just whether he will do the things that make a team work, and today that was on show without a shadow of a doubt.
"The way he is going about his business I think it's clear that he wants it again and that's a tremendous message for everyone concerned."