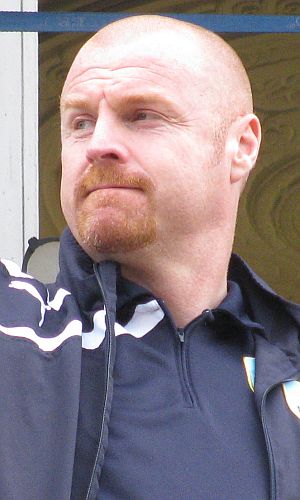 QPR were under new management today with Jimmy Floyd Hasselbaink in charge for the first time and he was impressed with what he saw from his new team.
"I learnt a lot today," he said. "I learnt that QPR has magnificent support. I learnt that we have a team that is willing, willing to work for each other. There were a lot of positives to take from the game. We were committed, we did a lot of things right.
"The guys are a tight group. They want to succeed and be better players. if we play like we did today, especially in the first half, I am confident we can be successful."
He added: "I thought we expressed ourselves well, especially in the first half. The players showed that they want to do things right. In the first half we played ever so well, and were the better team. We suffered a little in the second half but that can sometimes be a good thing, because you learn things about the players.
"Let's not forget one thing, we came up against a very, very good team. Burnley are very well organised, very hard to break down and I thought we gave them a really good game.
"You have to respect that good teams are always going to have spells, but I thought we coped very well when they had those spells. I thought we did ever so well.
"I'll take 0-0 because the performance level was right. If we keep performing at this level, we should win more than we lose."
Sean Dyche stuck with the same team that had lost against Preston a week earlier when most of us thought there might be changes. But that starting eleven came through to record another away draw with another clean sheet.
"I was very pleased with the players today," Dyche said. "These are very tough games and despite the fact they have lost only one here all season, they also have a new manager. That brings a new mentality but I felt we dealt with the game well early on, when they got the ball forward a lot.
"Then, as the game wore on, we were terrific and in the last twenty minutes, to be the away side coming here and taking the game to them was great to see. The organisation, will and demand from the players to make sure the ball didn't end up in the net was fantastic.
"We want to stay up there as long as we can because we feel we can go harder for longer than anyone else down the season, so these points are important and this was a tough one today."
He added: "We want wins, of course we do, and we go everywhere to win a game, but you have to be realistic sometimes with the challenge. Today, I think everyone was thinking we are at QPR, against a new manager, with a team on a half decent run at home, so I was particularly pleased not only to nullify them but then to go really strong and arguably have the measure of the chances in order to win."
Explaining his decision to make no changes, he said: "There was a big demand on the players out there today. I told them it's not a given, but I did stick with the team today. That doesn't mean it won't change, but I was pleased today, particularly in the second half.
"I want that demand, and if there's an expectation that I'm going to play the same team, my lads know it's not like that. Trust me, they know, but there's a good mixture out there at the moment and a lot of good signs from a really strong performance.
"We've had a quiet spell of result wins wise, but the performances have been pretty strong and we're still getting people back into the mix. There were players on the bench today itching to get on, but it would have been unfair to the lads out there as the game went on because it was nip and tuck."