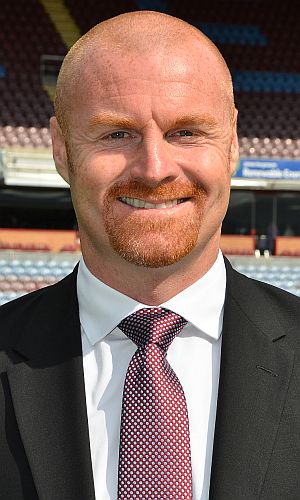 Our last two home games against them have both been on the opening day of the season. It was Owen Coyle in 2012, but he wasn't to last much longer, and a year later they had Dougie Freedman, the current Nottingham Forest manager, in charge.
Lennon says his side are itching to set the record straight having been 2-0 up in their last away game before going down to a 4-3 defeat against QPR at Loftus Road. "We're all itching to go again after the QPR defeat before the international break," he said.
"Going to Burnley is a difficult ask, but we scored three goals away from home last time out so we know we are capable. Burnley have come down from the same level as QPR last season, but we feel they may be a tougher nut to crack because they have been in good form.
"It's good that we are not having to travel too far. I'm looking for a reaction and that can hopefully set us up nicely for two upcoming home games.
"It has been frustrating of late because we have found ourselves in good positions in games; we just haven't been able to see them out. I think our performances have been better than our league position suggests.
"I think we've maybe had one or two psychological issues during games. Our game management also has to be better at times. We've tried to emphasise that to the players from day one really. Sometimes you just have to see a game out and take a point.
"We're not a million miles away, but we need to start seeing games out on a consistent basis."
Bolton have won just once in the Championship this season but Sean Dyche warned: "We never take anything for granted and I certainly don't. Neither do the players and neither should the fans, and I'm sure they don't.
"You can't treat anyone lightly in this division. There's a lot of respect for each different club, even in the big derby down the road, and there's still that underlying respect of people and what it stands for.
"With Bolton it's no different. They've had a tough start but I've seen some of their performances and I think some of their performances have been decent.
"I like Neil Lennon. He's a really honest guy and I know he's working hard with his players to get things better, but I think we're aware of the change in mindset from last season to this season.
"We are getting more and more used to it and we are adapting to it. That difference in the perception of what we should be, what we can be and what we're doing, and I think the players are getting more in tune with that.
"We have been through this a few times and the fact is you have to be ready for that next game and we made a real strong marker that we are. It's not just the Rotherham result.
"Five wins and a draw out of seven games gives a good feel to everything we're trying to do again. The two centre forwards getting two goals is always a good thing, for them and for us."