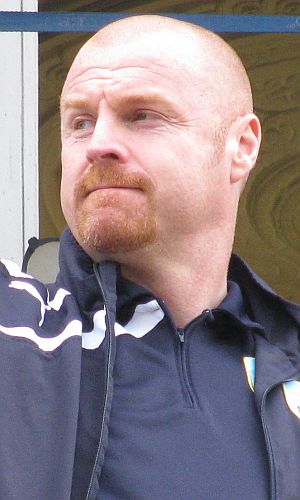 Pochettino was the manager who knocked us out of the FA Cup last season when in charge of Southampton with a 4-3 win and his new team repeated the four goal haul tonight.
"We deserved to go through to the next round," he said. "It was key to go in at half time at 2-2. We fixed something from the tactical situation and scored two goals quickly to decide the game.
"The team has shown character and faith. It's important to grow in the group. I am happy they showed character because that is important.
"We're happy with our squad. It's a strong squad and it's important to give all an opportunity to play."
Dyche made five changes tonight, replacing captain Jason Shackell, midfielders George Boyd and Dean Marney and the strikers Danny Ings and Ashley Barnes.
"I thought it was a team that could win tonight and that was on show in the first 20 minutes," he said. "I felt comfortable with it and was enjoying it.
"My only disappointment is the details. You can't make the mistakes we did defensively and not expect to get punished. From them getting back on level terms it's hard because suddenly you feel you have let something go.
"I actually felt the feel of the game was pretty even, but they were really poor mistakes, particularly just before half time. The second one is, by our standards, not what we are about.
"We didn't start the second half particularly well either, although I didn't think it was a corner that led to the third. The fact their players were walking the other way is generally a sign. I don't think we got a lot tonight with decisions, but overall that didn't cost us the game, that was down to our mistakes."
Dyche added: "The massive positive is Sam Vokes coming through 95 minutes, when you think of the length of time out. He was a little ring rusty, but that will come with fitness and training. Another few positives are Marvin's goal and Michael Duff getting 90 minutes.
"We had to be cautious with Tripps at the end because he had a tight hamstring. I think he'll be OK, but ultimately it's a night of disappointment."