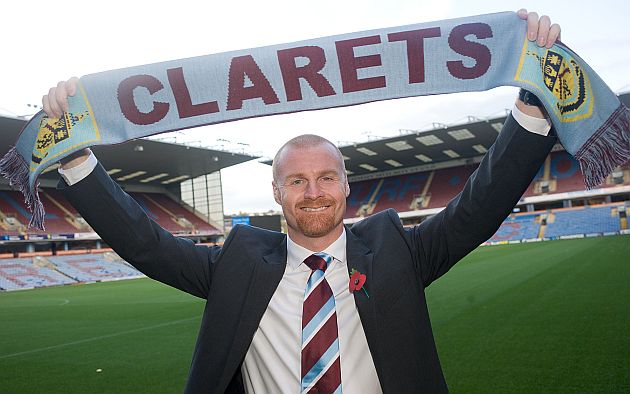 Jackett is the divisions longest serving manager by some distance. He took over from former Claret Willie Donachie in November 2007 so is now into his sixth year in charge.
With some concerns remaining over the surrounding areas, Jackett made his position clear. "We want the game to be on," he said. "We want to keep playing. We don't want to lose any type of rhythm.
"The club is in a good place at present and the games can't come quick enough so the Burnley game on Saturday we are really looking forward to."
Millwall are one position outside the play offs and he added: "Both sides will be looking at 'can they get into the top six', perhaps underdogs to get into the top six which can be an advantage and just quietly moving up the table.
"Burnley have good players in every department. In the last 12 games they've only given away 15 goals. They have the likes of Vokes, I like Wallace, perhaps Austin to come back, Stanislas scored last week so in every area of the pitch they have good players and they have been competitive at this level for a number of years."
Dyche played for Millwall from 1999 to 2002 and played in the two games against Burnley in the 2001/02 season. Having missed virtually the whole of the first of his three seasons there through injury, he played just once in the 1999/2000 season, he went on to play 75 games for them and was very popular with the crowd.
He's probably not been quite so popular since having not suffered a defeat on any returns there as a player, coach or manager. "I had a really good time there," he said. "I had three really productive years for myself, individually, for the team at the time and for the club in general.
"I had an unfortunate first year with an injury but then came back from that and the crowd was very good with me, they let me find my feet and helped me come back from it properly. I was thankful for that and then had a good time, got promoted and missed out on the big one to the Premier League in the play-offs.
"Someone told me this week that since I left I think I have drawn one and won nine or ten. I knew I had a decent record going back there but I didn't know that. Long may that continue."
He continued: "I don't why. Why is it we never seem to get a result at Barnsley, as people kept telling me? What's that all about? You can't quite define it.
"Obviously I got a slight insight into what it's like to play there and I make sure the players understand it. You aren't going to go there and get a comfortable afternoon. I just hope it continues and I will be working hard with the team to make sure it continues."
Dyche added: "They had such a really strong early season. Kenny and his staff and the players have done a really good job for the club, people I like and respect there. The on-going challenge of staying up there all season can be difficult. Like ourselves they don't have constant riches to go back to.
"They have to use the market wisely and use the players they have got wisely. They want to stay in there of course and we want to keep pushing into there, in that top end of the league."